It's time for our second installment of Under the Tents 2015! Various pieces of information have started to come in regarding submissions for the Eisner Awards, a chance to submit fan art for a Capcom book, small press tables, and more. Gobble up that SDCC news and enjoy!
And if you're in the southern California area and haven't yet entered our contest to win four tickets to The Marvel Experience in San Diego, we have only one question for you: Why not?
Here's a look at the news you might have missed:
MONSTER ELEMENTARY is going to San Diego in 2015! #CCI #SDCC pic.twitter.com/pfmsBBTKDv

— Monster Elementary (@MonsterElem) December 18, 2014
A tweet between the cartoonist/illustrator of Super Siblings, Patrick Scullin, and Mike Collins, self-publisher of children's books, art books, comics and secret ancient tiki manuscripts, tell us of a team-up to share a small press table at SDCC 2015.
@supersiblings Whoo HOO!! Team up Comic Con powers ACTIVATE!!

— Mike C (@Tiki_Machine) December 19, 2014
Boots and Pup, an all-ages funny comic book, have announced via Facebook, they will be attending Comic-Con this summer.
A tweet from The Cynja, a superhero from out of space, and his illustrated story join the ranks of honored guests at the small press tables.
Beyond thrilled! Such an honor to be selected as a Small Press Publisher for Comic-Con International 2015!! #infosec #kids #onlinesafety

— CynjaTech (@TheCynja) December 22, 2014
Chris Gugliotti, webcomic behind Playing Dead, announced on his tumblr that he will be will be sharing a booth with artist/illustrator Karen Hallion in San Diego.
Comics publisher Udon is working on a hardcover Capcom fighting tribute book and is looking fan art to fill its pages, with the book expected to be released at SDCC 2015.  Submissions are due no later than January 31st, 2015.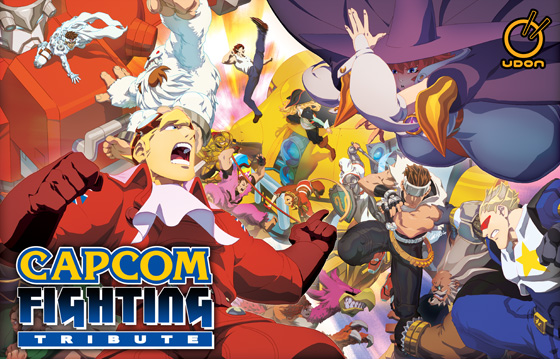 Writer-artist-creator of the comic-book series, Rob Hanes Adventures, Randy Reynaldo has confirmed through Twitter participation at the Comic-Con small press area.
Just got confirmation I'll be in the small press area again at the 2015 San Diego Comic-Con! See you there! http://t.co/RRPVUKxzzq

— Randy Reynaldo/WCG Comics • Inkpot Award Recipient (@randywcgcomics) December 28, 2014
Dan Slott, writer for Marvel's Spider-man and Silver Surfer, tweeted that he will not be attending this year's Con. Slott was one of San Diego Comic-Con's Special Guests last year, and his presence will be missed.
@knightsintheden No SDCC planned for me this year. Just Miami (Jan), Chichago (Apr), London (July), and NYC (Oct.).

— Dan Slott (@DanSlott) January 3, 2015
HappyGlyphs Comics announced on Instagram their attendance of SDCC 2015 small press area and they're bringing giant postcards to give away.
Fantasy author and author of The Riftwar Cycle and Faerie Tale, Raymond E. Feist, announced on Twitter he will be attending Comic-Con this summer.
@RodriguezMayolo @xchex I plan on being there.

— Raymond E. Feist (@refeist) December 23, 2014
Eric Adams, creator of the comic book series Lackluster World, tweeted he will have a booth at Comic-Con.
Approved for a booth at Comic Con! I'll be in the IP Pavilion. #sdcc2015

— Eric Adams (@EricAdams) January 6, 2015
In case you miss it O_O <3 . Amy Wilder will RULE SDCC'15 in my Legendary booth #5553 http://t.co/SBFN1Yd1tD

— Armando Huerta (@Armando_Huerta) January 4, 2015
Kindra Nikole, fantasy photographer, tweeted that she will have her first booth at Comic-Con 2015.
@mudron I'll be having my first booth ever at SDCC this year =D

— kindra with an i (@KindraNikole) January 1, 2015
Freelance artist and illustrator, Laura Garabedian, announced on Twitter that she will be at Con.
@ZiaMcCorgi555 Yep. And I'll be at SDCC this year so I have another con that quarter, which is good.

— 🏳️‍🌈 Laura Garabedian 🏳️‍🌈 (@LauraGarabedian) January 3, 2015
The Eisner Awards are now accepting submissions for SDCC 2015.  The deadline is March 17, so don't miss your chance. Details at the official page.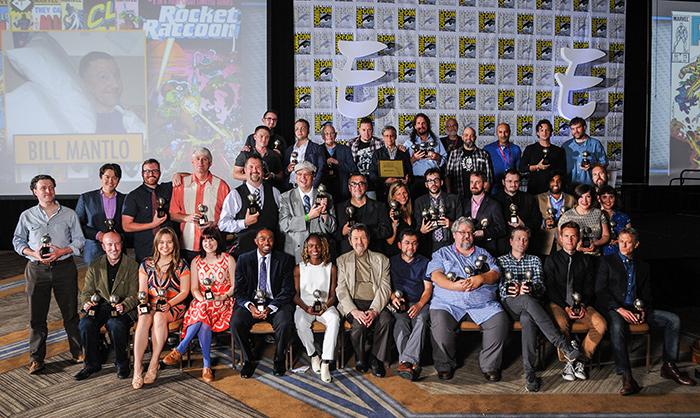 ComicBeat is reporting that Cartoonist Jimmie Robinson will be celebrating his 20th year in comics as a special guest of San Diego Comic Con.
Announced on their Enjoygram, page 9 of the new The Moon Minis book will be revealed at San Diego Comic-Con 2015.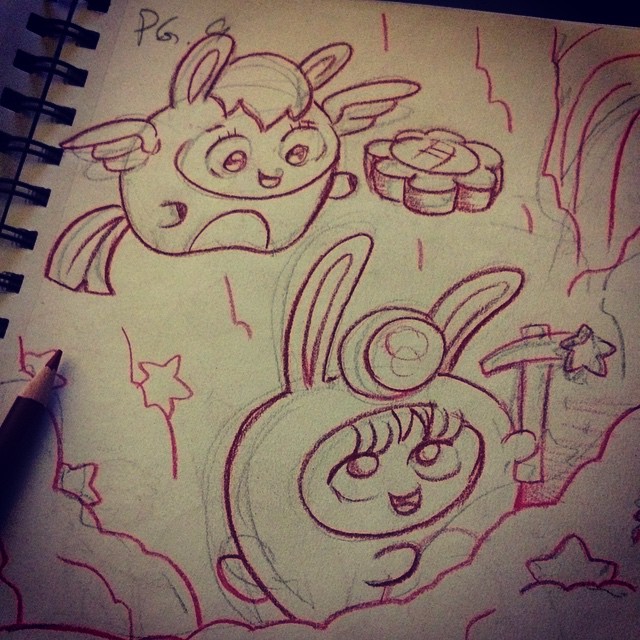 Mantamaji – a graphic novel by television director Dean Seaton, is heading out on a book tour this year, with a stop at Comic-Con. More information about his tour can be found on his website.
Anything we missed? Let us know in the comments, drop us a line or tweet us at @SD_Comic_Con.