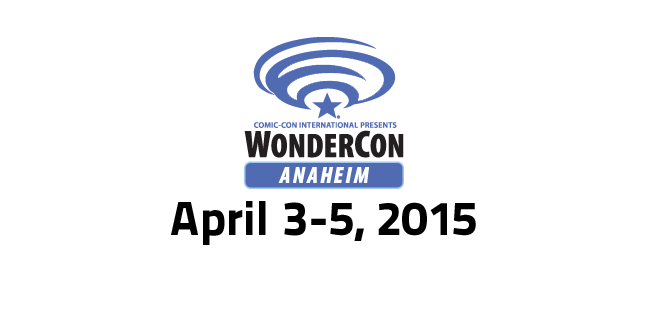 Comic-Con International promised several weeks ago that WonderCon Anaheim badges and hotels would go on sale in January – and as of today, they're making good on that promise.
Badges for WonderCon, set for April 3-5, 2015, are now on sale.
Prices are up slightly from 2014, with a three day badge costing $55 (up from $50 in 2014), a Friday or Saturday badge clocking in at $27 each (up from $25), and a Sunday only badge coming in at $16 (up from $15). It's a very minor price hike, though, and children's badges are even more of a steal, at roughly half the cost of adult badges.

Just like with last year, badges will be available online only. Although in previous years, the convention had sold badges onsite at the door, the practice was done away with in 2014, according to Comic-Con International's site, to "save people from traveling to the Convention Center only to discover the convention is sold out". The convention did sell out in 2014, though nowhere near the speed of San Diego Comic-Con (WonderCon took about six weeks to sell out of three day and Saturday badges; whereas San Diego Comic-Con badge sales are typically closed in two hours).
Similar to Comic-Con, you'll need a Member ID to buy a badge, but unlike with SDCC, you can set up an ID today and still complete your purchase. Once you've secured a badge, you'll be able to pick them up on-site at the following dates:
Thursday, April 2: 12:00 PM – 7:00 PM (3-Day and Friday badge pick-up only)
Friday, April 3: 10:30 AM – 7:00 PM
Saturday, April 4: 8:30 AM – 7:00 PM
Sunday, April 5: 9:30 AM – 5:00 PM
Additionally, hotels are also now on sale, with more options than ever before. Area favorite hotels the Anaheim Marriott, Hilton Anaheim, the Clarion Hotel Anaheim Resort, and the Anabella Hotel are all available at a special, discounted convention rate, as well as a new addition to the WonderCon hotel block, the Red Lion Hotel Anaheim. Here's a look at the prices per night: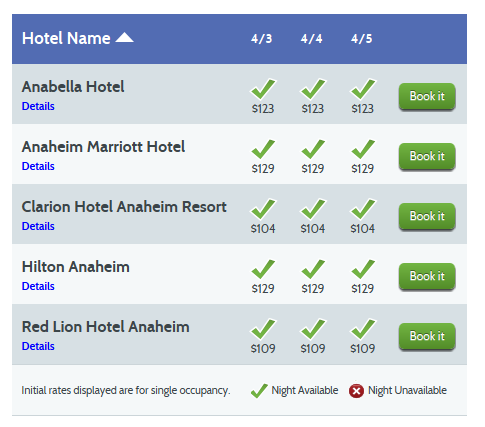 Although WonderCon is smaller than Comic-Con, it still sees some amazing programming. Last year's headliners included Godzilla, The Maze Runner, Into the Storm, Lucy, Revolution, and more. The full line-up for this year's convention won't be released until closer to the convention date in April.
You can find out more information about both badges and hotels on Comic-Con International's website.
Will you be attending Wonder-Con Anaheim 2015? Let us know in the comments.