We know, okay? You want to know when WonderCon badges will go on sale, but beyond "January" — whose days are quickly dwindling — we just don't have an answer for you yet. But what we do have is lots of news about the convention itself, for when you do get a badge (whenever that might be).
We've got updates on a Superman reunion, a ton of artist alley confirmations, including fan favorites like Amy Mebberson and Patrick Ballesteros, book signings, a panel, and much more.
Here's some things you might have missed:
Children's book author Henry Herz took to Twitter to announce that he will be moderating a "Kid Lit" panel at WonderCon this year, with fellow authors Drew Daywalt, Molly Idle, Jenni Holm, Salina Yoon, and Brian Won.
I'll be moderating a #KidLit panel at WonderCon in Anaheim in Apr w. @DrewDaywalt @MollyIdle @jenniholm, Salina Yoon & @BWon1

— Henry L. Herz I AM SMOKE (@HenryLHerz) January 5, 2015
Mantamaji – a graphic novel by television director Dean Seaton, is heading out on a book tour this year, with a stop at both San Diego Comic-Con and WonderCon. More information about his tour can be found on his website.
Comic artist and the writer of Kick-Girl Val Hochberg revealed on Facebook that she will also be headed to both WonderCon and San Diego Comic-Con this year. Her full convention schedule can be found on her website.

Comics retailer High Grade Comics is headed to WonderCon, the company announced on its site. They also offered that "if there is anything you want" them to bring to the show, simply let them know.
It's a bird, it's a plane, it's… a Superman reunion? The Superman Super Site is reporting that several cast members of the Richard Donner directed Superman films will be headed to WonderCon for a special "Superman: The Richard Donner Years Celebrity Super Reunion". Slated to appear are Margot Kidder (Lois Lane), Sarah Douglas (Ursa), Marc McClure (Jimmy Olsen), Valerie Perrine (Miss Eve Teschmarcher), Diane Sherry Case (Lana Lang), and Aaron Smolinski (baby Clark Kent), as well as the author of the 1978 book, The Making of Superman: The Movie. The Caped Wonder, who is sponsoring the reunion, has posted on Facebook that fans will be able to get both autographs and photographs with the cast in the floor, and that it's possible a panel Q&A could happen as well.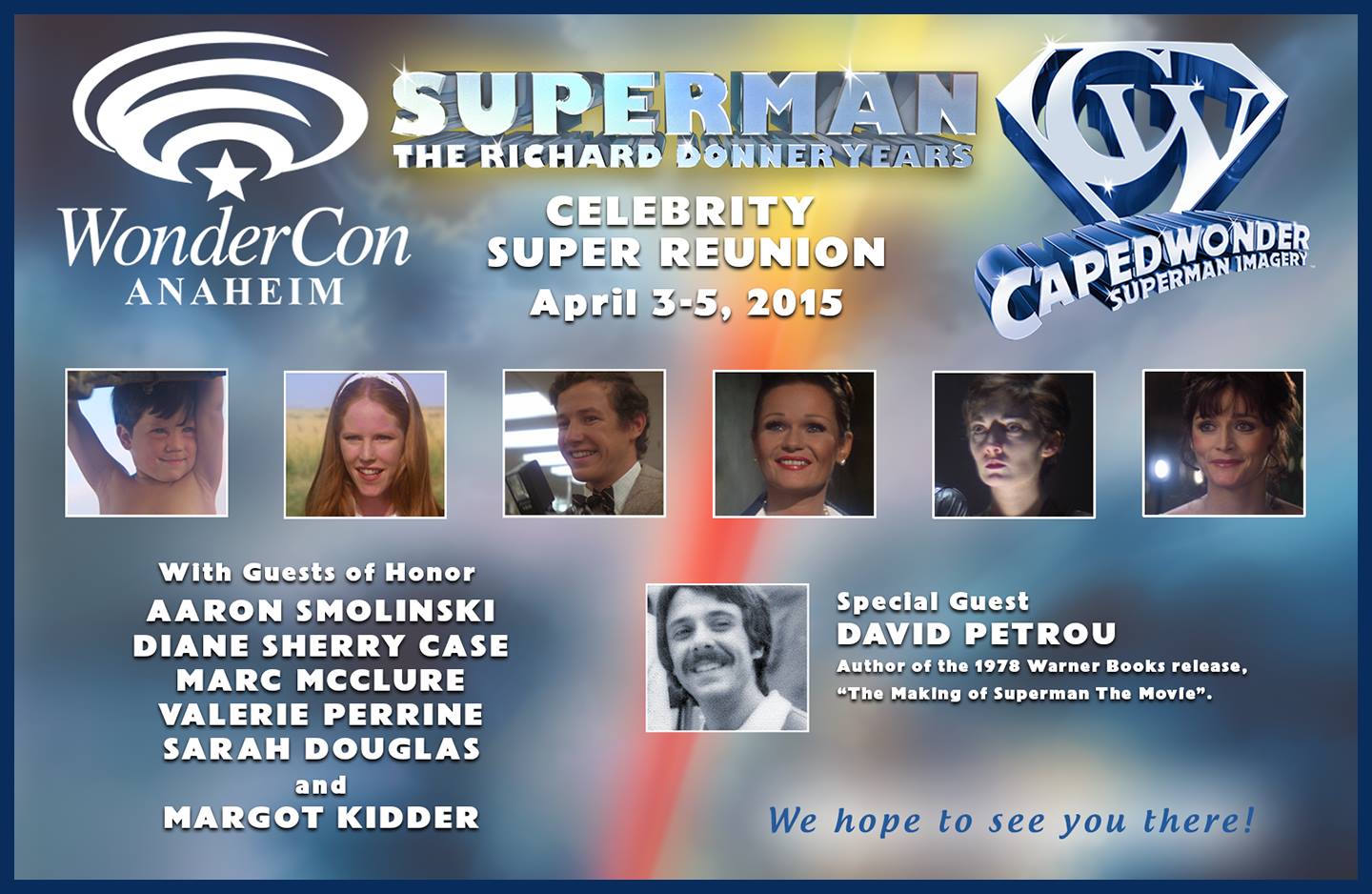 Just got confirmed for Artist Alley at @WonderCon! This year, #MORIARTY will be invading alongside RED CITY! @ImageComics

— Daniel Corey (@TheDangerKatt) January 9, 2015
Jessie Greenberg, a comic artist and illustrator, announced that she will be headed to WonderCon along with fellow artist Matt Doering.
Officially exhibiting at WonderCon 2015 with @mattdoering !!!! I looove WonderCon, it's my favorite show! Easter Weekend this April!

— Jessie Juwono (3am Edition) (@jessiejuwono) January 9, 2015
Character designer and artist Zoe Moss will also be exhibiting at WonderCon, with "more details to come".
Just got the confirmation from Wondercon that I'm gonna be at Wondercon 2015!!! More details to come, but @jakestrick and I are celebrating!

— Zoë Moss (@zoemossart) January 9, 2015
The freelance artist and "animal nut" Jillian Altmeyer will be at WonderCon, selling her charms, books, prints, stickers, and bookmarks. You can view some of her cheerful work on her store page.
https://twitter.com/_squidbrains/status/553364444995420160
Webcomic artist Nilah Magruder also announced via Twitter that she's got at least two conventions on her schedule already for the year: Denver Comic-Con, and WonderCon Anaheim.
https://twitter.com/nilaffle/status/553371532047552512
Where will you be able to find artist Crystal Kan during WonderCon Anaheim 2015? In Artist Alley, as she announced her confirmation on Twitter.
Yessss. Officially in Wondercon 2015 artist alley! 8)

— Crystal Kan- Available for Directing/Storyboards (@wizardofkitty) January 9, 2015
EEE!!! Gonna be tabling at WonderCon with @rollround SO EXCITED!!!!

— Bree Paulsen 💀🌿 ✨ (@breebird33) January 9, 2015
LA-based story artist Clio Chang announced on Twitter that she will also have a table at WonderCon this year.
Rizzo Michelle, an artist, illustrator, and custom toy designer, revealed on her tumblr page that she will be headed to WonderCon, presumably with some of her custom My Little Pony dolls and other creations.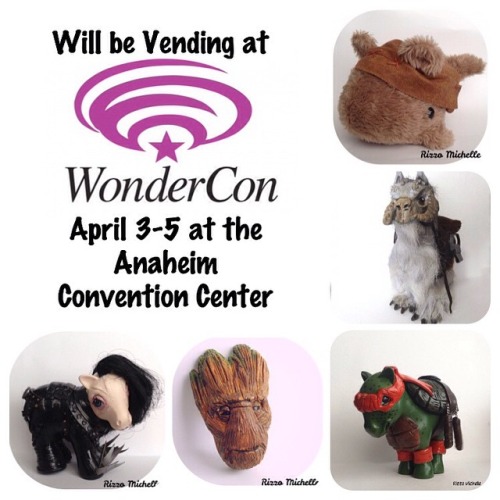 Disney Interactive Visual Development Artist Gabby Zapata announced on Twitter that she will be exhibiting at WonderCon.
Happy to say I will be exhibiting at WonderCon this year! Yaaaaaay!

— Gabby Zapata (@gabbyzapata) January 9, 2015
#WonderCon Approved!!! http://t.co/pNYmHEHpp4

— Tobias Gebhardt (@Art_By_Tobias) January 9, 2015
James Silvani, the author of Draw-A-Saurus: Everything You Need to Know to Draw Your Favorite Dinosaurs, revealed via Twitter that this year he will be exhibiting at Emerald City Comicon, C2E2, and WonderCon.
A busy spring. I'm confirmed for @emeraldcitycon @WonderCon & @c2e2 and waiting to hear on a few more. Sadly, rejected by Mr. T-con

— James Silvani (@SilvaniArt) January 9, 2015
The webcomic artist Diana Huh will also have a table at WonderCon, which she will share with artist Kez Mit.
Gonna be tabling at ECCC, WonderCon and RCCC this year with @Kez_Mit! I'm a little scared, but excited!

— Diana Huh (@Dihuh) January 9, 2015
Author Grady P. Brown, who has written a series of young adult fantasy books called The Young Guardians, announced on his website that he will have a booth at WonderCon. During the convention, Brown will be signing copies of his books.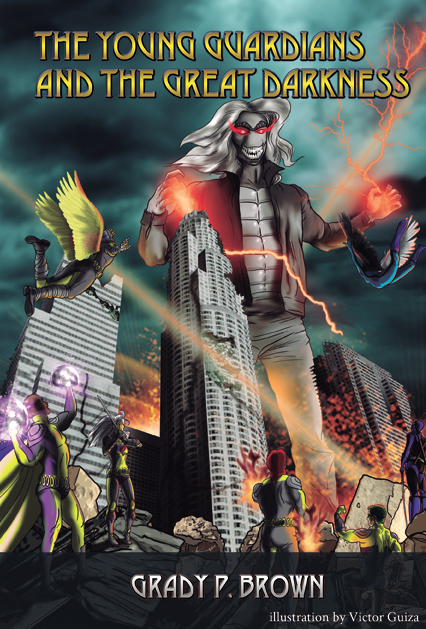 World of Decoden, a handcrafted Kawaii jewelry and accessories company, announced that they will be selling their wares to WonderCon attendees this year. Their designs include girly, geek inspired jewelry and accessories, like these Big Hero 6 hair ties.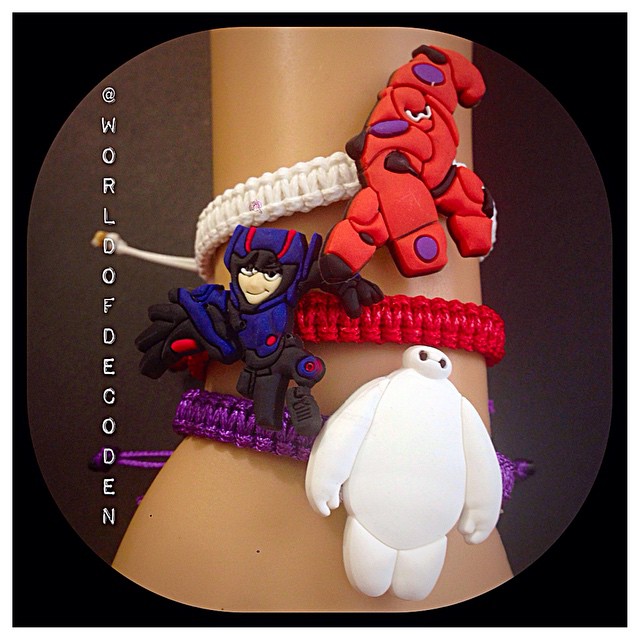 Comic artist Aaron Alexovich, best known for the recent comic Serenity Rose, will have a table at WonderCon.
APPROVED: I'll have a table at @WonderCon on Easter weekend! Come see me in my luxurious Angora bunny suit April 3-5! http://t.co/4ZzcrP4gn8

— Aaron Alexovich (@essrose) January 9, 2015
Eisner-award-winning colorist Gabriel "Gabo" Bautista Jr. revealed on Twitter that he and animator Gene Goldstein will be sharing a table at WonderCon.
ITS OFFICIAL YA'LL- ME @genegoldstein AND @kaseybrianne ARE GONNA BE AT @WONDERCON. WITH A TABLE. SELLING YOU THINGS. #BOOM

— GABO (MEAT SUIT 30XX) (@galvosaur) January 9, 2015
Looks like Bunny Man is heading to Wondercon in Anaheim, April 3, 4 & 5. Now to dust off the Bunny ears. #WonderCon2015

— Sean Seamus McWhinny (@SeanSeamus) January 9, 2015
The Venice Beach comic publisher Human Comics took to Twitter to announce that they will also be at WonderCon, selling comics to attendees.
https://twitter.com/Human_Comics/status/553667931532304384
High Voltage, the music magazine, can be found in the Small Press area at this year's WonderCon.
Heading to #WonderCon this year? Yeah, we are too! #SmallPress pic.twitter.com/hcuvrpuj1S

— High Voltage (@highvoltagemag) January 10, 2015
ATS Comics — whose motto is to "help the little guys in the comic book world bring their dreams to life" — will be leaving Seattle to come to WonderCon in April.
https://twitter.com/BonsaiSuperHero/status/554507326082646016
Author of the Darkwing Duck comic book, Aaron Sparrow, told a fan on Twitter that he will be at WonderCon, along with Disney artist Amy Mebberson.
@ElPescado Come see us at @LongBeach_CC or @WonderCon. @silvaniart and @amymebberson can make sure you leave with some quality Disney art.

— I'm Aaron Sparrow, and SO CAN YOU!🇺🇸 (@Aaron_Sparrow) January 14, 2015
We're big fans of Patrick Ballesteros — who has illustrated his own take on everything from Firefly to The Avengers to Teenage Mutant Ninja Turtles — and we're very excited that he lists WonderCon among his appearances for this year.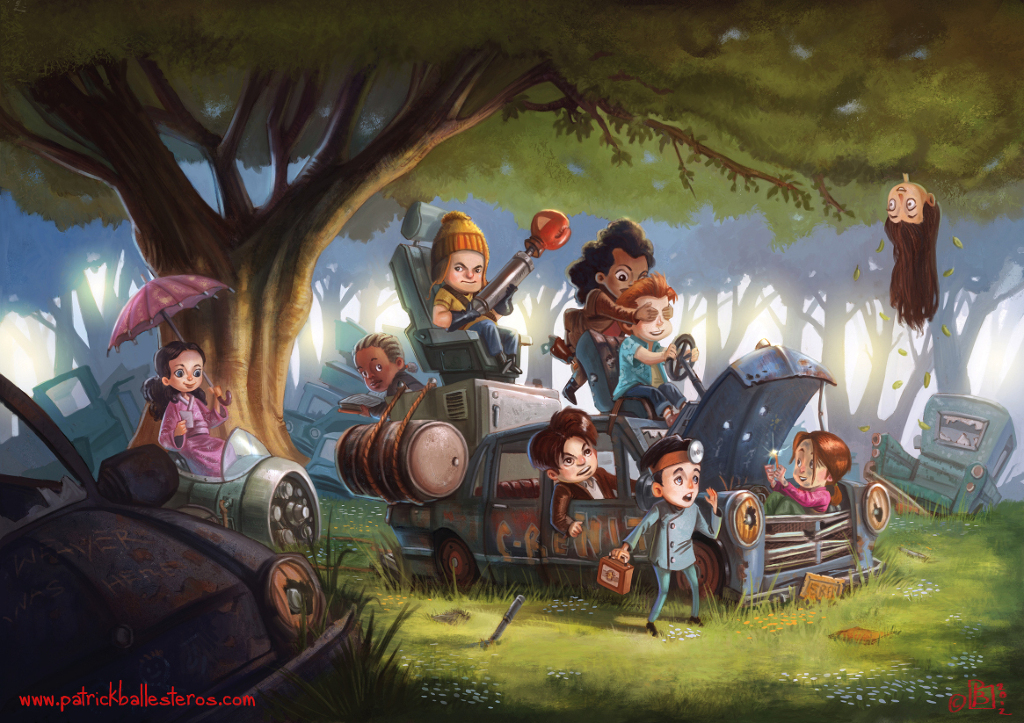 Are you excited about WonderCon Anaheim 2015 yet? Let us know in the comments.