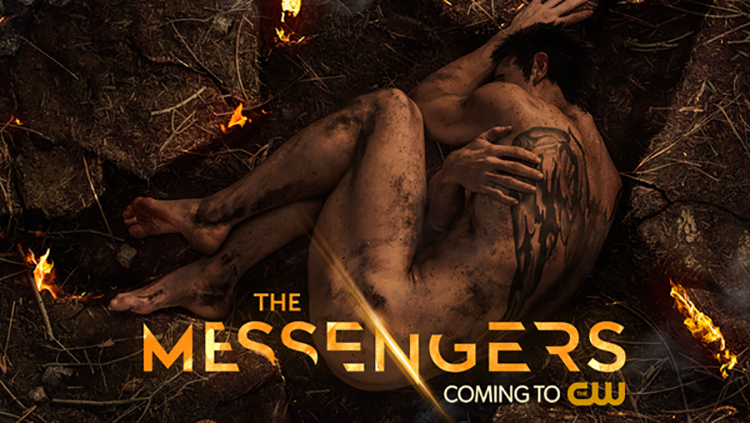 Although Comic-Con International has been pretty forthcoming with offering a preview of the comics panels that will be at WonderCon Anaheim 2015, not that much is known about the movie and TV panels. Which is why we're very pleased to see that CBS TV Studios took to Twitter yesterday to announce that the CW series, The Messengers, that it produces will be at WonderCon this year.
The panel will take place on Saturday, April 4, at 1:30PM in Room 300DE. There are no additional details about the panel yet, but considering the show doesn't premiere on The CW until April 10, we wouldn't be surprised if fans were treated to an early screening of the entire episode, or at the very least, a much closer look at the series. There are also no details on which actors or producers will be on hand to discuss The Messengers, but the series stars Shantel VanSanten, Sofia Black-D'Elia, Joel Courtney, JD Pardo, and Jon Fletcher – and we'd expect CBS to bring out at least some of the stars.
Get excited! @CWTheMessengers will be at @WonderCon on Saturday, April 4 at 1:30pm in Room 300DE.

— CBS Studios (@CBSTVStudios) March 11, 2015
Courtney and VanSanten tweeted to "come see the cast" at WonderCon, implying that he will likely be in attendance.
Come see the cast of #TheMessengers at #WonderCon on Sat 4 Apr at 1:30pm. http://t.co/nNYTnIhYMm

— Joel Courtney (@Joel_Courtney) March 11, 2015
https://twitter.com/TheRealShantel/status/575718947007279104
The series follows VanSanten's character, scientist Vera Ivanov, when a mysterious object plummets to Earth and explods, sending out a shock wave that briefly stops her heart. But Vera isn't the only one affected: she's instantly connected to four other strangers, who also collapse only to miraculously come back to life hours later.
Last year, CBS brought fellow-CW-series The 100 to WonderCon, but the lack of an announcement on that front from the studio suggests that The Messengers could be taking its place as the sole CBS panel at the convention.
Are you excited about The Messengers at WonderCon? Let us know in the comments.