WonderCon is officially less than a month away, and there's still plenty to learn about the Anaheim convention. This week we've got word on a new programming track at WonderCon, news on The Thrilling Adventure Hour and The Nerdist sharing a panel, sad news for Mondo fans, and much more.
Here's a look at the news you might have missed: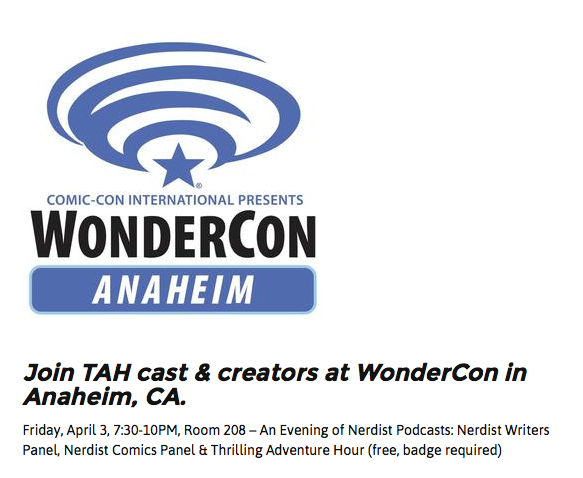 "@MisfitsTamara: Fyi, @Greg_Weisman will be announcing one of his 2 new projects at his #WonderCon spotlight panel. #LBCE2015" YES, I WILL!

— Greg Weisman (@Greg_Weisman) March 1, 2015
Guess who'll be at #WonderCon Anaheim in April? On the Cartoon Voices panel moderated by the illustrious @evanier !? Me. #Thrilled #WCA15

— Sumalee Montano (@sumaleedotcom) February 26, 2015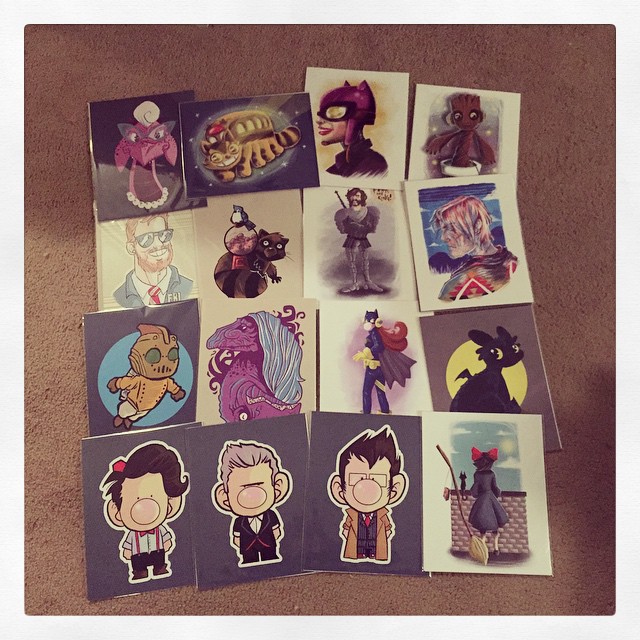 @stephenldean I might go, but we won't have a booth there.

— MONDO (@MondoNews) March 4, 2015
Back to work after an amazing weekend at the Long Beach Comic Expo! Next up! Wondercon in April!! #ComicCon #comics pic.twitter.com/DQSf78P11A

— NEO EDMUND (@NeoEdmund1) March 3, 2015
Wondercon pre-commissions are now full! I will open up for C2E2 pre-commissions after Wondercon, so stay tuned 🙂

— Amy Mebberson ✌️🏳️‍🌈🏳️‍⚧️Ally (@amymebberson) March 3, 2015
You can make an appointment for the Robert A Heinlein Blood Drive at #WonderCon now! Co-Sponsored by @HeinleinSocietyhttp://t.co/PAZaE9ctR2

— WonderCon (@WonderCon) March 2, 2015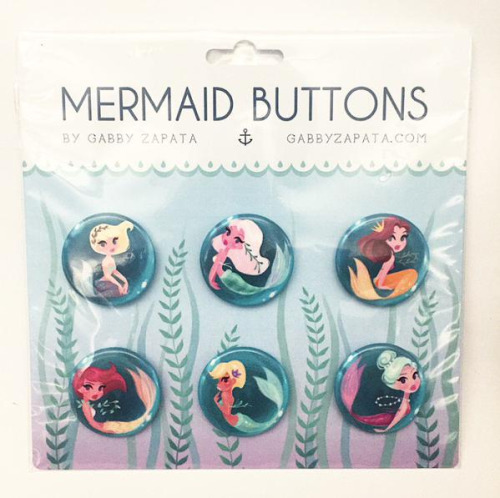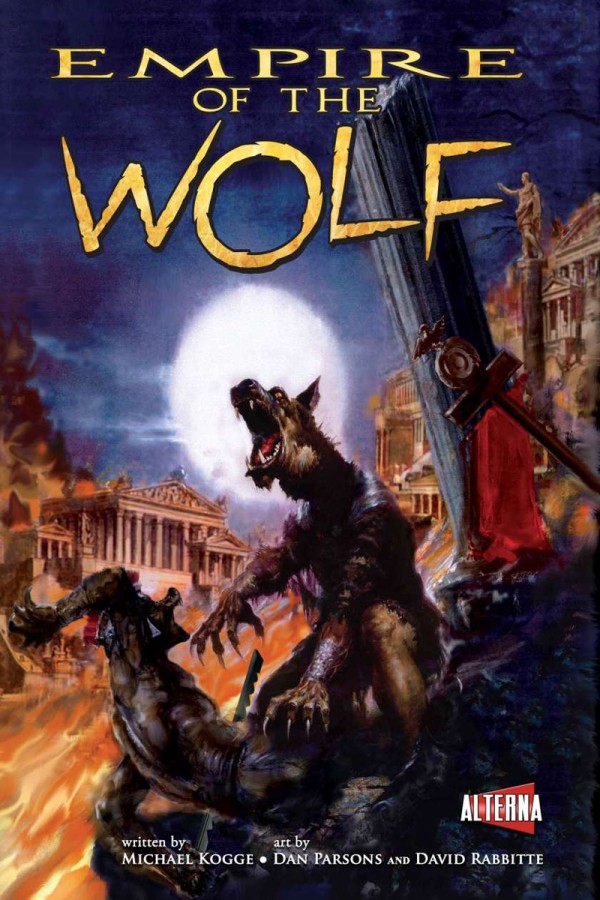 Sexy prints. These (and others) going off to Mr. Billy Dee, and to @WonderCon pic.twitter.com/GtQCP4FAJY

— Liam Brazier (@liambrazier) March 4, 2015
https://twitter.com/KristianSather/status/572982003437465600
Anything we missed? Let us know in the comments, drop us a line or tweet us at @SD_Comic_Con.