Things are starting to heat up in the world of San Diego Comic-Con news. Earlier this morning, we had the honor of unveiling an exclusive NECA Terminator 2 figure, and now, in Under the Tents, we might have word on another NECA exclusive that's coming further down the line. We've also got word on exclusives from CHEW, Captain Action, Mezco Toys, and more – as well as how our Australian readers can score badges.
Here's a look at the news you might have missed:
The Twitter account for the upcoming documentary Life After Flash tweeted that Sam J. Jones will be at SDCC signing Entertainment Earth Exclusive's Flash Gordon action figures. These don't look like Comic-Con exclusives, as they release in June, but as more information becomes available, we'll keep you updated.
https://twitter.com/lifeafterflash/status/591709914499780608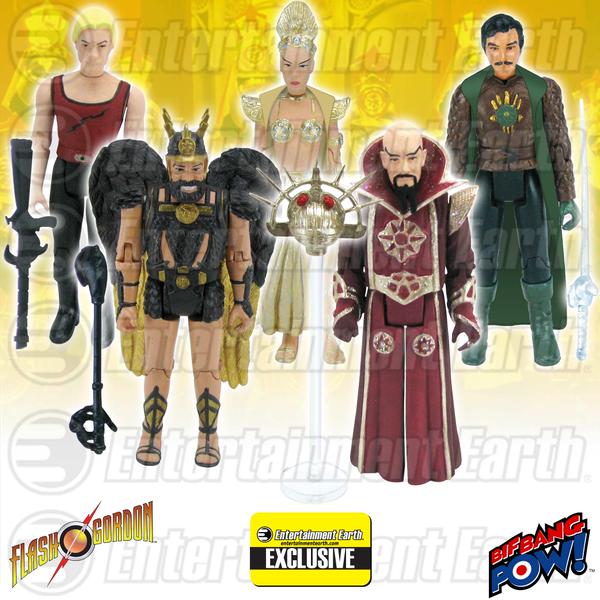 Comic book artist Tony Daniel posted on Instagram that he will be attending San Diego Comic-Con and will be opening up commissions soon.  If you're interested, stay tuned.  Daniel is known for work on Marvel, DC, Image, and Dark Horse comics.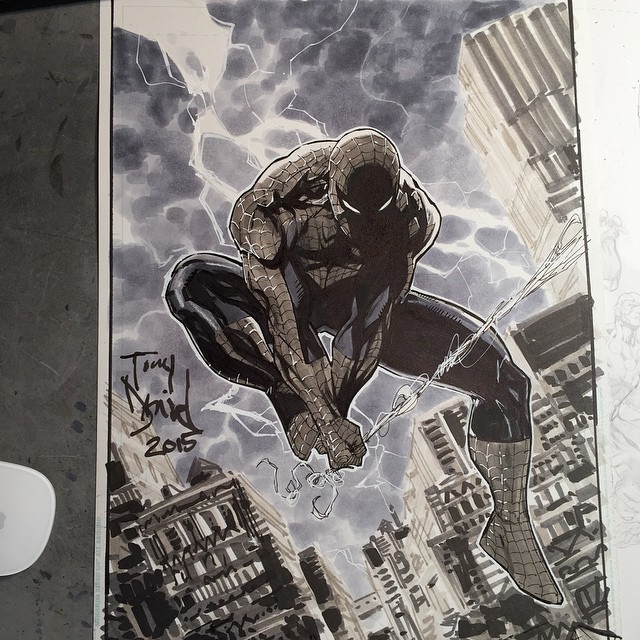 Mezco Toyz responded on Twitter to an inquiry that exclusives will be revealed soon and chances of Mortal Kombat X 6″ exclusives at SDCC are pretty good.
Awesome! Chances are pretty good, reveals coming soon 😉 https://t.co/5O8P2MNhEy

— Mezco Toyz (@mezcotoyz) April 24, 2015
Cupcake Quarterly Pinup Magazine tweeted that their geek pin-up issue will be released at SDCC 2015 and submissions will close April 30th.  Check out the official website for details.
Only 6 more days to submit for our #geek #pinup issue, coming out at #sdcc @Comic_Con! pic.twitter.com/Lg01MydSgE

— Cupcake Quarterly (@CupcakePinupMag) April 24, 2015
The Twitter account for Captain Action Cat revealed in a tweet the cover of the upcoming 45th edition of The Overstreet Comic Book Pricing Guide to be released at SDCC.
Getting closer – the #SDCC debut of the 45th #Overstreet http://t.co/cLvGRHrxii #CaptainAction

— Captain Action Cat (@CaptainA_Cat) April 25, 2015
Heather C. Dahl, co-creator of the children's illustrated story Cynja, tweeted that she is excited about some very cool Cynja things being revealed at SDCC 2015.  We reported earlier this year the Cynja would be in the small press area.
Whew! What a week! @TheCynja is creating some way cool things to unveil @Comic_Con!! So excited for #sdcc! @ShirowDiRosso @CynjaChaseC

— Heather C. Dahl (@heathercdahl) April 25, 2015
In a recent YouTube video by Collider Videos, Henry Cavill in interviewed at CinemaCon.  When asked if he will be attending Comic-Con, he states, "I believe I may be, but all things change." Here's hoping for a Batman vs Superman panel with cast.
https://www.youtube.com/watch?v=40ITsMq_b-Q
Are you a cosplayer in need of a photographer? Gunslinger Photography may be your answer at Comic-Con, and you can find more information, including pricing, on their website.
Friday the 13th The Franchise, a news website dedicated to all things Friday the 13th, got the scoop on what looks like a "brand new 1/6 scale of not only Pamela Voorhees, but young Jason as well to celebrate the 35th anniversary of Friday the 13th" from NECA. Both will be available at Comic-Con, according to the article. Here's a look at the prototypes, from Friday the 13th The Franchise: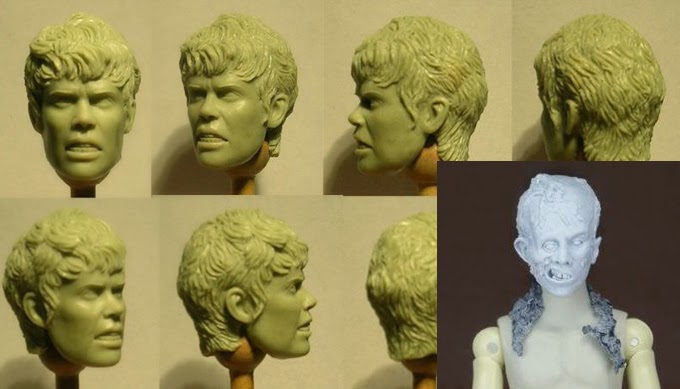 While we haven't heard yet if CHEW will have another exclusive Chog this year, thanks to a tweet, we do now know that CHEW Smorgasboard 2 will have a variant slipcase on signed and numbered editions, and that 75 copies of a variant slipcase will be available at Comic-Con. CHEW Smorgasboard 2 will hit in July, making the variant cover perfectly timed.
https://twitter.com/themightylayman/status/592738368888446977
https://twitter.com/themightylayman/status/592737034047004672
Bud Plant's Art Books revealed on Facebook that they'll be exhibiting at Comic-Con with three booths, and that attendees can stop by to ask for a free catalog.
British cult sci-fi comic 2000 AD took to Facebook to announce that they'll be returning to Comic-Con to exhibit with "tables packed with exclusive merchandise and the latest collections". You can find more information on Facebook.

Are you an Australian resident who is dying to make it to San Diego Comic-Con? Now might be your chance. JB HI-FI is giving away a trip for two to Comic-Con, which includes airfare, five nights at the Hyatt Regency Mission Bay Spa and Marina, two Four-Day with Preview Night badges, a cosplay costume shop gift voucher, $500 for you and a friend, a meet and greet with a TV or film personality from Fox, and more. Australian residents can sign up now to be entered to win.

How do you @TheAquabats fans feel about PRE-ORDER tees for #sdcc? You can get any size! Pickup at sdcc or we'll ship other orders after!

— toddland #stayrad® (@toddlandstore) April 28, 2015
Anything we missed? Let us know in the comments, drop us a line or tweet us at @SD_Comic_Con.