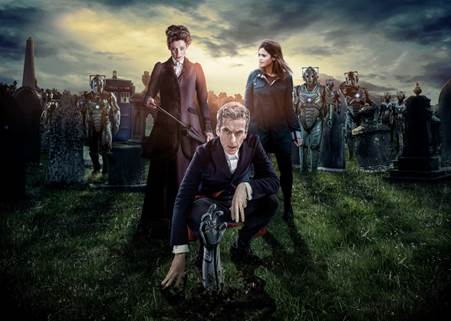 After taking a break last year, the popular Doctor Who series is back this year at San Diego Comic-Con, with star Peter Capaldi making his first appearance at the convention.
Capaldi's appearance won't be the only thing that's new for the series at Comic-Con this year, though, as it's also receiving a date change as well. After being a Hall H Sunday staple for years, the series is moving to Thursday, July 9 (though still in Hall H).
Along with Capaldi, stars Jenna Coleman (Clara Oswald), Michelle Gomez (Missy), and Executive Producers Steven Moffat and Brian Minchin will also be in attendance.
"Tales of San Diego Comic-Con are told in awe on every set around the known fantasy/sci-fi production world. It's become a fabled kingdom. One I am thrilled to find myself heading for. And to appear in the legendary Hall H, is a further twist to the cosplay and comic madness I may never recover from," Capaldi said.
While this is huge news, it also opens up some questions – namely, what could this potentially mean for Hall H on Sunday? Hall H has stayed open on Sundays the last few years, taken over by the most popular TV shows. It's possible that we could see a shift of more TV programming into Thursday in Hall H – especially with Con Man producer PJ Haarsma having revealed that the Alan Tudyk and Nathan Fillion web series would be on Thursday between "Doctor Who and Marvel". If that holds true, and with this announcement it looks like it could, we may also see Marvel's Agents of S.H.I.E.L.D. and/or Agent Carter get the Thursday Hall H treatment as well.
The new season of Doctor Who debuts this fall on BBC America.
Are you excited about Doctor Who returning to San Diego Comic-Con? How do you feel about the date change? Let us know in the comments.