What exclusive prints will be headed towards SDCC? Which Disney XD series is headed back to Comic-Con? We've got the answers to these, and a lot more (like an adorable Star Wars print) in today's edition of Under the Tents.
Here's a look at the news you might have missed:
The Ninjabot, the makers of some very cool, "geeky, nerdy, artsy prints" revealed an SDCC 2015 limited edition exclusive poster on their site.  The print is for Blade Runner, one of their favorite movies.  Only 40 will be made, all numbered and signed.  This will be for sale at Small Press Table L-08.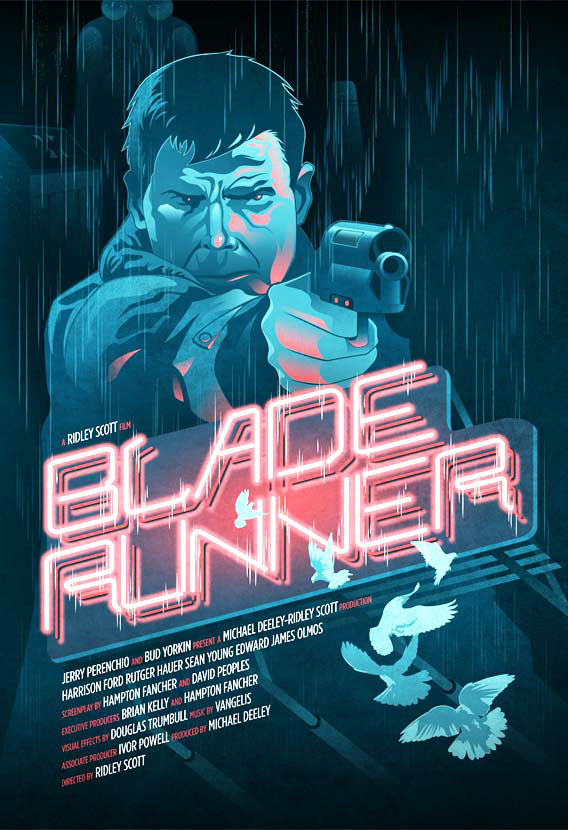 The Grant Ward Warriors, a fan community dedicated to following Marvel's Agents of S.H.I.E.L.D.'s Grant Ward, announced on Twitter that their fan meet up for SDCC is full.  RSVP confirmation emails should have been received at this point.  Any previous RSVPs that didn't receive their confirmation should contact the Twitter account.  No new RSVPs will be taken.
We are FULLY booked for the Ward Warriors meet up at #SDCC. If you sent in your RSVP, you should have received a confirmation email by now.

— Grant Ward Warriors (@WardsWarriors) May 25, 2015
Please contact us if you did not get your confirmation email for the meet up at SDCC. We will not be taking anymore RSVPs for this event.

— Grant Ward Warriors (@WardsWarriors) May 25, 2015
Alex Hirsch, creator and voice actor for the animated TV show Gravity Falls, posted on Twitter that there will be a Gravity Falls panel at San Diego Comic-Con. Hirsch also jokes about him and Jason Ritter playing shirtless volleyball. Don't toy with our emotions, Hirsch.
Hey Twitter! What would y'all like to see at this years SD ComicCon Panel? Besides me & @JasonRitter playing volleyball shirtless of course

— Alex Hirsch (@_AlexHirsch) May 25, 2015
Artist Mike Mitchell posted on Instagram a Comic-Con exclusive print of Star Wars's Greedo, doing a little SDCC shopping of his own. Frickin adorable.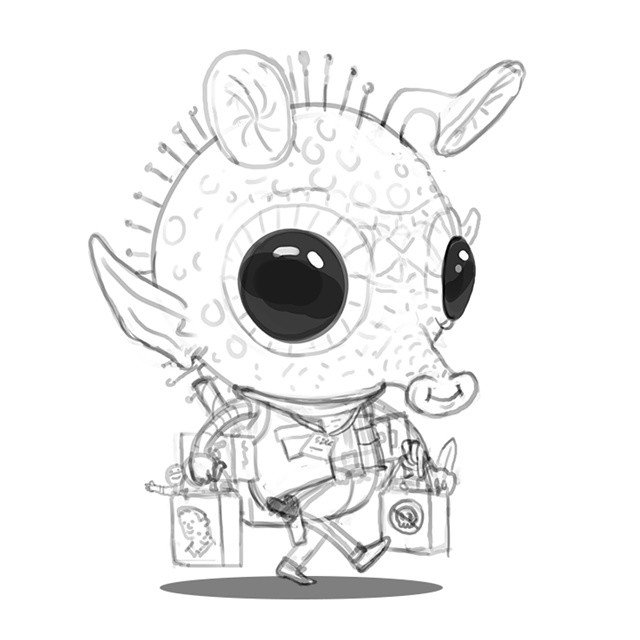 Freelance comic book artist, designer, and illustrator, Andrew Griffith, posted on his Twitter that will be at Comic-Con this summer in Artist Alley for the first time at table DD-05. Griffith is currently working on the Transformers comics for IDW Publishing.
In case you haven't heard, I'll be having an Artist Alley table for the first time at #SDCC 2015! I'm at table DD-05 if you want to come by!

— Andrew Lee Griffith (@glovestudios) May 26, 2015
Viva Wonder Woman, costume designer, cosplayer, and charity volunteer, posted on her Instagram that she will be at SDCC 2015 at the Desert Winds Enterprises Booth #4201.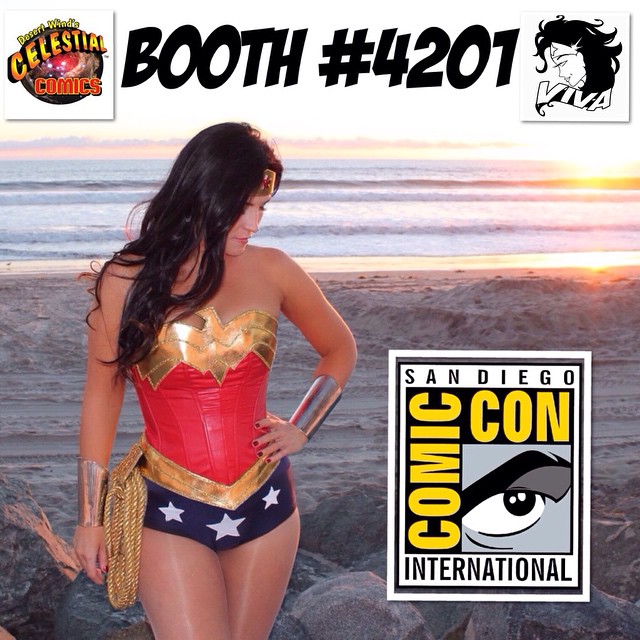 Leigh Bardugo, New York Times best selling author, responded on Twitter that she will be at SDCC 2015. She wrote the books Shadow and Bone, Siege and Storm, and Ruin and Rising.
@PolishedPage yup!!

— Leigh Bardugo (away for a while) (@LBardugo) May 26, 2015
An interesting ad has appeared on the Auditions Free website.  "A very popular cable network" is looking for a set of identical twins to work at San Diego Comic-Con on Friday and Saturday to promote the cable network.
Illustrator Dan Veesenmeyer posted on Twitter artwork that he is working on for SDCC, featuring a LEGO sketch comic cover of Harley Quinn and Power Girl.
Digital layout for a Lego Sketch Comic Cover I'm prepping for sale at #ComicCon#SDCC. Harley Quin & Power Girl. pic.twitter.com/jpDDTcisVY

— Dan Veesenmeyer (@dveese) May 25, 2015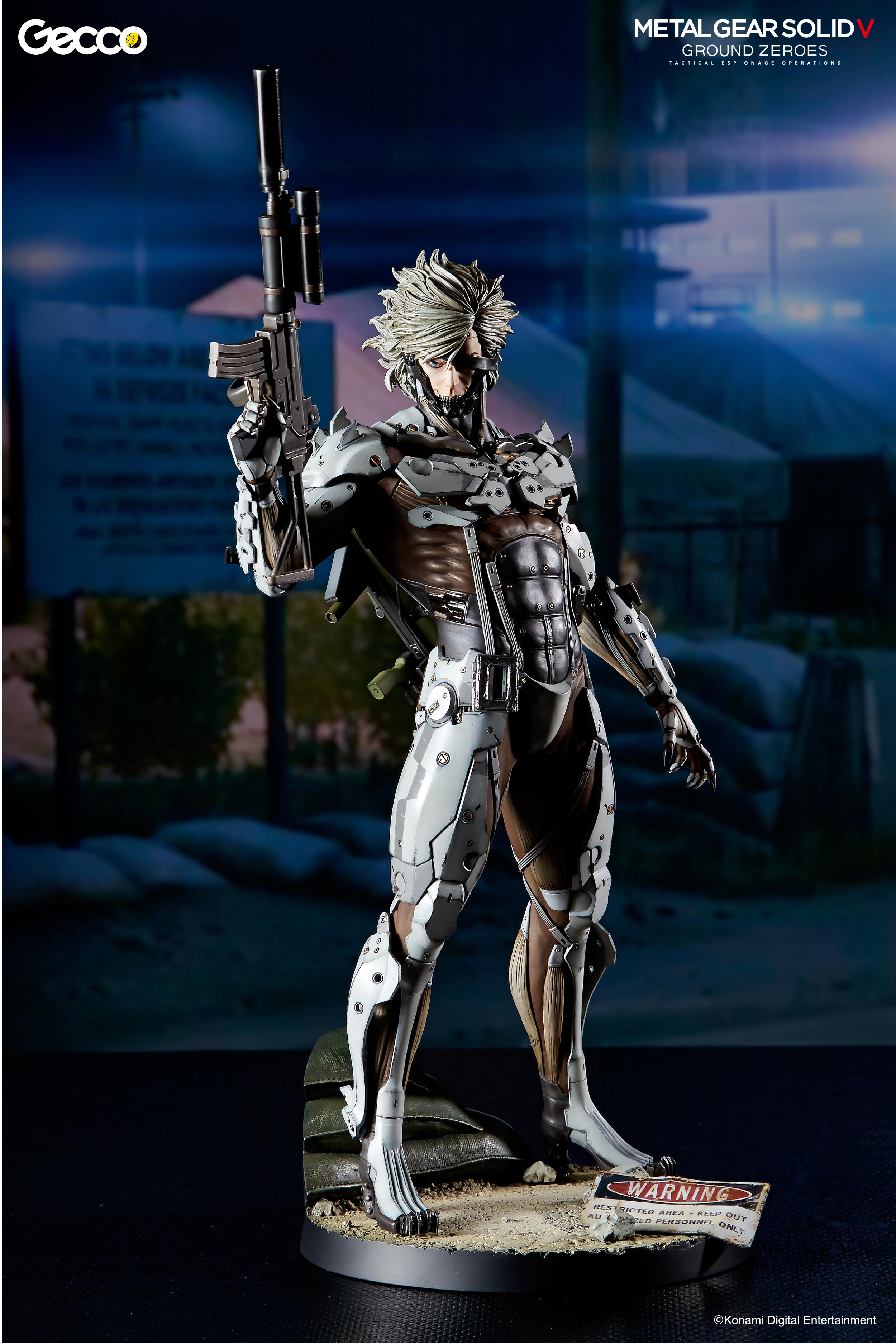 Paolo Rivera, a comic book artist known for his work on The Valiant, teased on Twitter that he's currently painting his "favorite thing. Ever". Though Rivera can't say exactly what or who that might be, he did mention that he's hoping it will debut at Comic-Con.
I'm currently painting my favorite thing. Ever. Can't say who or what yet, but hope it will debut at SDCC.

— Paolo Rivera (@PaoloMRivera) May 25, 2015
Eva Volin mentioned via Twitter that she will be part of a Best/Worst Manga panel during SDCC.
@CarliSpina Yep. I'm on Deb's Best/Worst Manga panel so I need to read more manga stat!

— Eva Volin (@funnypages) May 25, 2015
And speaking of panels, comic artist Darryl Ayo revealed that he will be on a panel on Saturday, July 11 at 2PM called How to Break Out of Comics.
join me for my panel talk: "how to break Out of comics," Saturday, July 11th, 2:00pm at #SDCC

— Killjoy McCoy (@letsgoayo) May 26, 2015
Adam Bray, the co-author of Ultimate Star Wars, announced via Twitter that he will be at SDCC this year.
@jedikjs June 5 & 6 I'm signing in Chicago & Joliet. July I'm coming to San Diego Comic-Con.

— Author Adam Bray (@authoradambray) May 26, 2015
GeekdomWear.com needs your help in deciding on some of their Comic-Con merch. The company is deciding whether or not to bring leather dice bags to the convention, and need your opinion on a few things. You can help them out by visiting Facebook.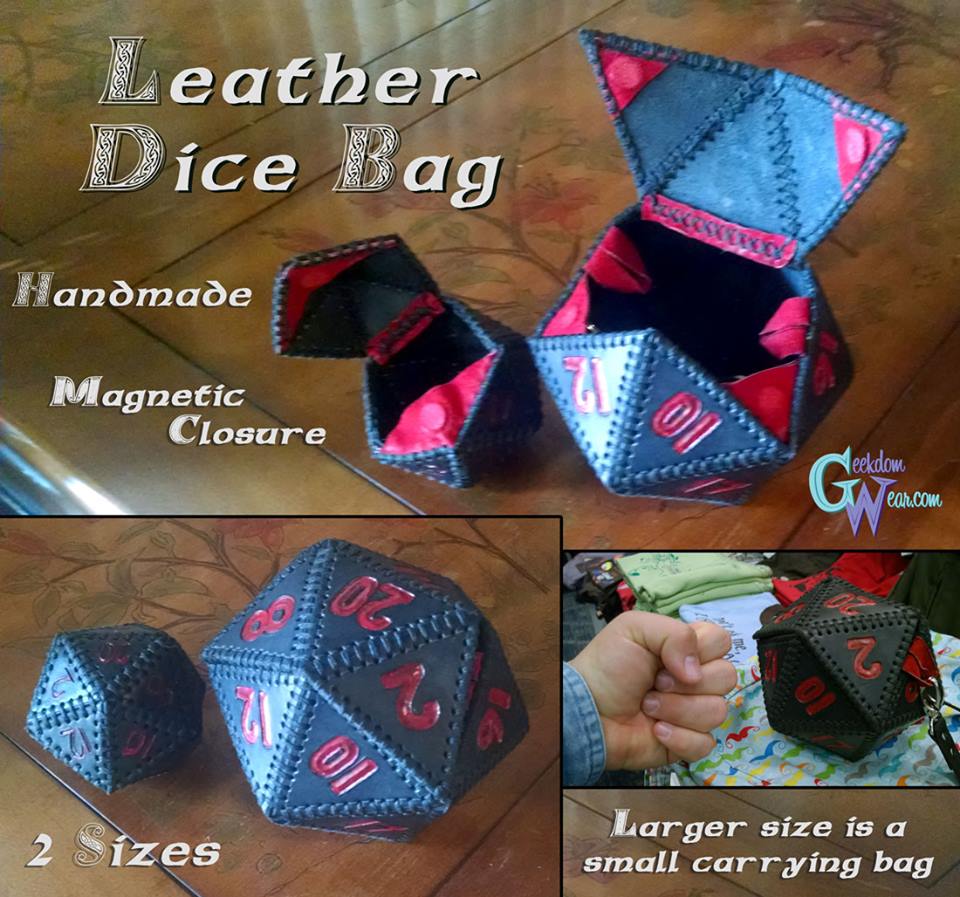 Artist Daniel Danger of Tiny Media Empire hinted on Twitter that he was working hard on something for Comic-Con that he couldn't show anything for.
Sorry folks, I'm in one of those "can't show you anything" spans of working. Something soon, something at SDCC, something in-between.

— Daniel Danger (@tinymediaempire) May 26, 2015
Skullgirls developer Alpha Gamboa showed off some artwork they'll be giving away at upcoming conventions, including, you guessed it, SDCC.
Fanime is over! Get these @o___8 swag at upcoming @AnimeExpo @Comic_Con #Splatoon @Skullgirls pic.twitter.com/Q5hQJA8ccA

— Alpha Gamboa (@blackbookalpha) May 26, 2015
Voice actor Susan Eisenberg, best known for playing Wonder Woman in the Justic League and several other WB Home Entertainment films, announced on Twitter that she'll be doing some autograph signings at Comic-Con. More details to come.
I will. Details to follow. #thankyou #SDCC https://t.co/0hvQXp72IB

— Susan Eisenberg (@susaneisenberg1) May 26, 2015
Anything we missed? Let us know in the comments, drop us a line or tweet us at @SD_Comic_Con.