Two months from today, San Diego Comic-Con will be winding down — but we've got a long way to go until then. For instance, late on Friday night/Saturday early morning, Comic-Con International only just began notifying panelists of their confirmed panels. Plus, we've got news on Mouse Guard and CHEW exclusives, and more.
Here's a look at the news you might have missed:
The folks behind the H.P. Lovecraft Film Festival are back at Comic-Con again this year with another panel, The Science of H.P. Lovecraft's At the Mountains of Madness. The expected guests include Cody Goodfellow, Leslie Klinger, and "more", according to a Facebook post.
A Podcast of Ice and Fire's Amin Javadi will be hosting a fan panel on Ice and Fire and Game of Thrones, along with fellow podcast host Kyle Maddock and blogger Tara Walker.
Approved to host Comic Con fan panel on Ice and Fire / Game of Thrones with @madcanard and @aGeekSaga

— Amin Javadi (@JavadiAmin) May 9, 2015
Heidi Tandy, well-known in the Harry Potter fandom, is bringing back the popular Harry Potter/Wizarding World fan panel to Comic-Con. Panelists are still TBA.
I haven't even emailed my panelists yet, but I had to squee! The #HarryPotter-Wizarding World panel is coming back to #sdcc! #ComicCon2015

— Heidi Tandy (my tweets are not legal advice) 💫 (@travelingheidi) May 9, 2015
Looking good for our #SDCC panel this July – more deets soon… pic.twitter.com/ALCDA4EI9I

— Captain Action (@CaptainAction66) May 9, 2015
The Star Trek Restoration project is also back at Comic-Con this year, according to a tweet. They'll be holding not only a panel with The Hollywood Sci-Fi Museum, but also a panel as well, "with many sci-fi stars".
IT'S OFFICIAL

We will have a Hollywood Sci-Fi Museum Booth AND Panel at San Diego Comic Con with many sci-fi stars! pic.twitter.com/nGKKMBgdez

— STAR TREK Enterprise Bridge (@thenewstarship) May 9, 2015
However, they won't be bringing the Star Trek D Bridge this year, because they're "doing something special with it" instead.
@Lauren_Gallaway We won't be bringing the D Bridge to SDCC this year because we're doing something special with it.

— Sci-Fi World Museum (@hollywoodscifi) May 9, 2015
The CHEW Smorgasbord Vol. II variant slipcase that we told you about has been revealed on Twitter, as well as the standard edition. The variant slipcase, pictured below, is in pink.
https://twitter.com/themightylayman/status/597051009534275584
Disney/ABC artist David Derks also announced via Twitter that he'll be on what looks like a few panels.
I just received word on our Comic Con #SDCC2015 panels. They must like working at midnight in San Diego. #Excited #Planning #Film #TV

— David Derks (@dderks) May 9, 2015
Artist and designer Jeremy Bourquin is working on a Comic-Con exclusive, though there's only limited information available now. We'll update once we know more.
https://twitter.com/Jeremy_Bourquin/status/597153975285260289
Artist Sean Dietrich will be holding an SDCC After Party, according to Instagram, and he'll be auctioning off a limited Vickers Girl print signed by Dee Snyder.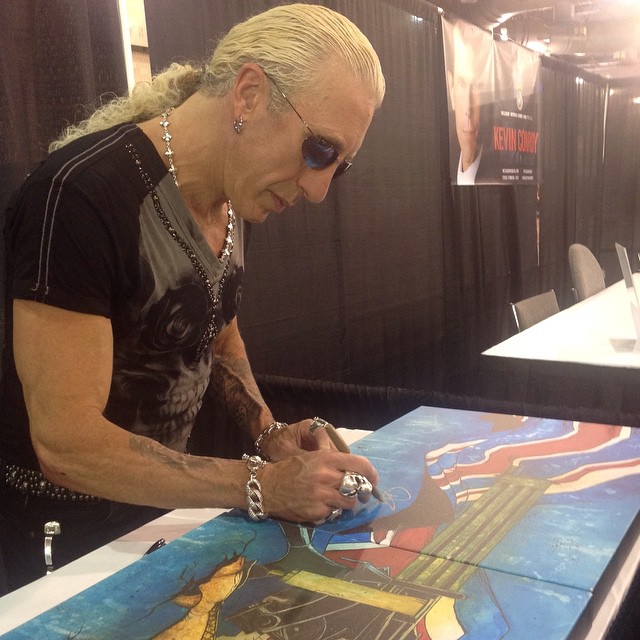 Dietrich also had actor Michael Rooker sign the same print that's set to be auctioned off, according to Instagram.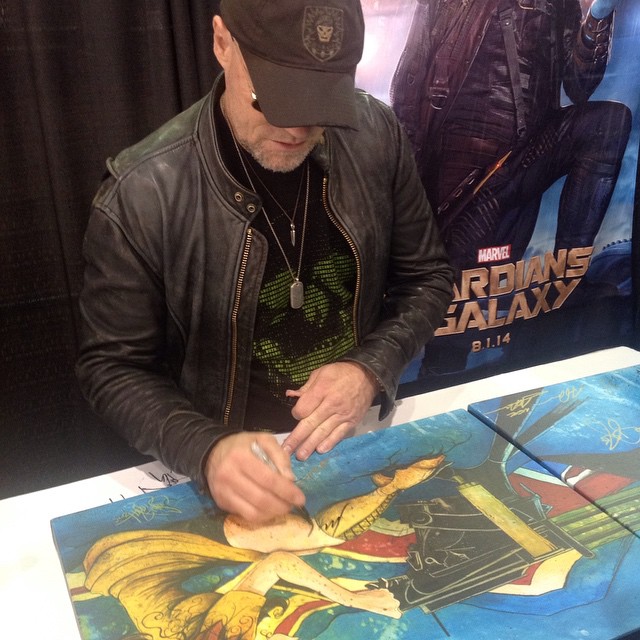 Comics on Comics, the video podcast group, will also be holding another panel, according to an Instagram post.
Flophouse, the creators of adorable geeky merchandise, are cooking up some Pacmac arcade shirts, complete with awesome packaging. They showed off a sample on Instagram, and attendees will be able to purchase at SDCC.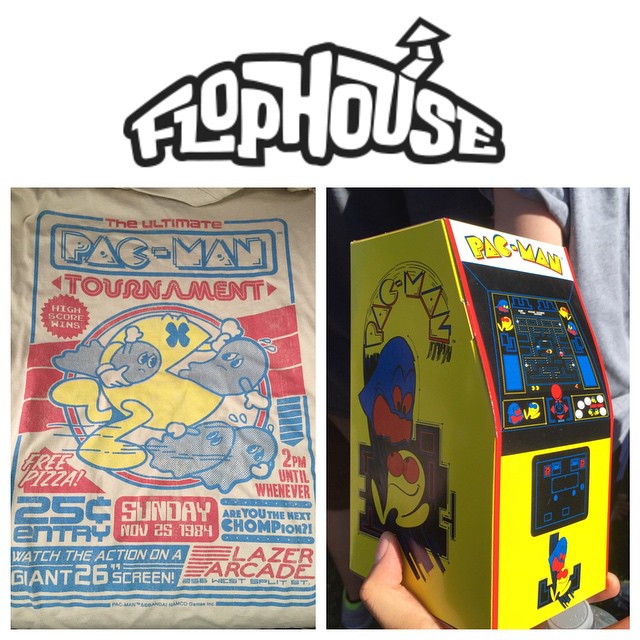 Whitney Pollett, a Nickelodeon art director, showed off some "Whit Witches" via Instagram that she'll have in her sketchbook for SDCC.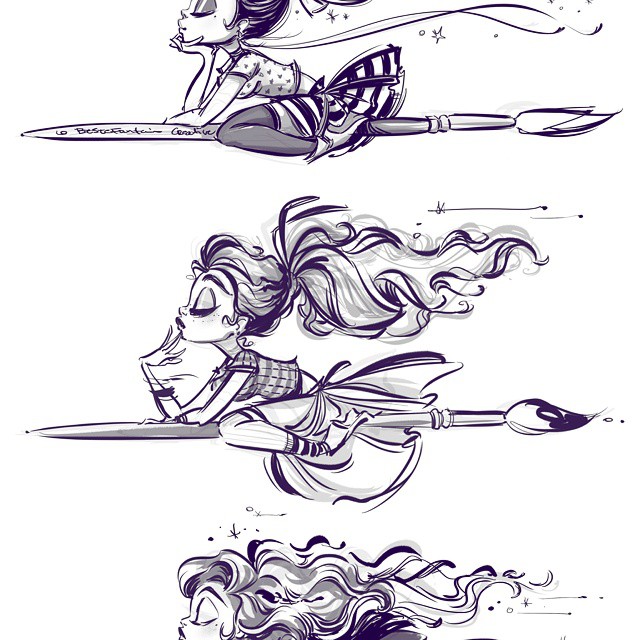 Mouse Guard artist David Petersen revealed a print via his website that he will have available at his convention appearances this year, including SDCC. The 11×14 print is full-color, and you can read more about the process of making the print on his blog.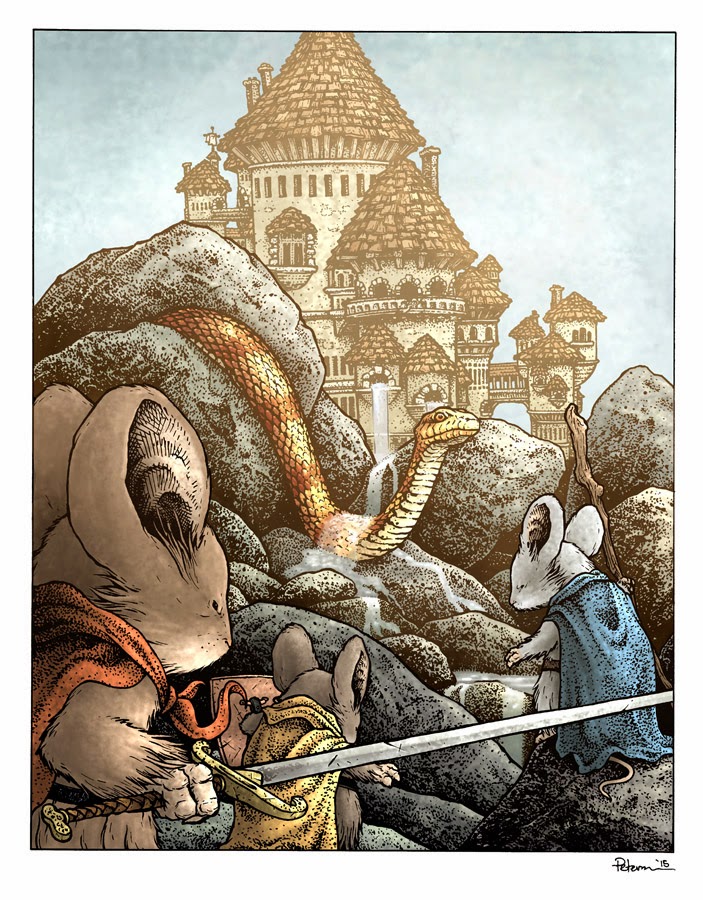 Petersen will also have a 5×7 print, in an 8×10 mat, at his convention appearances, including SDCC.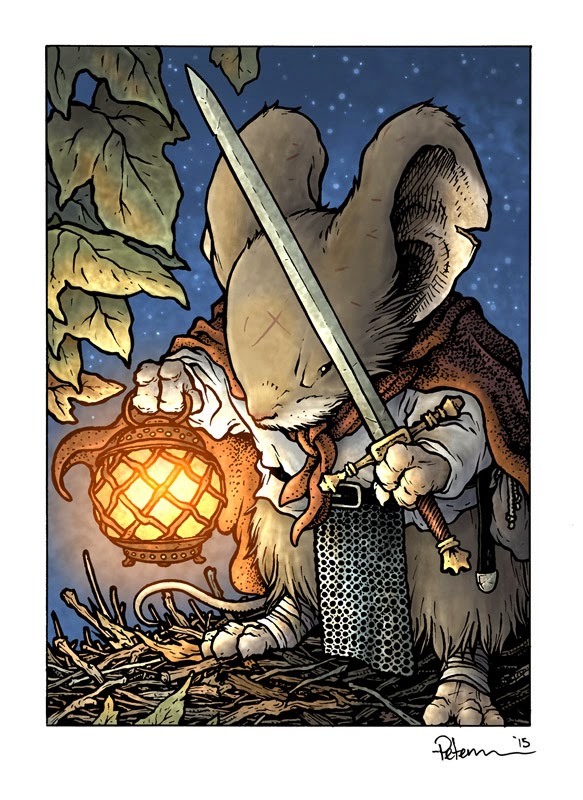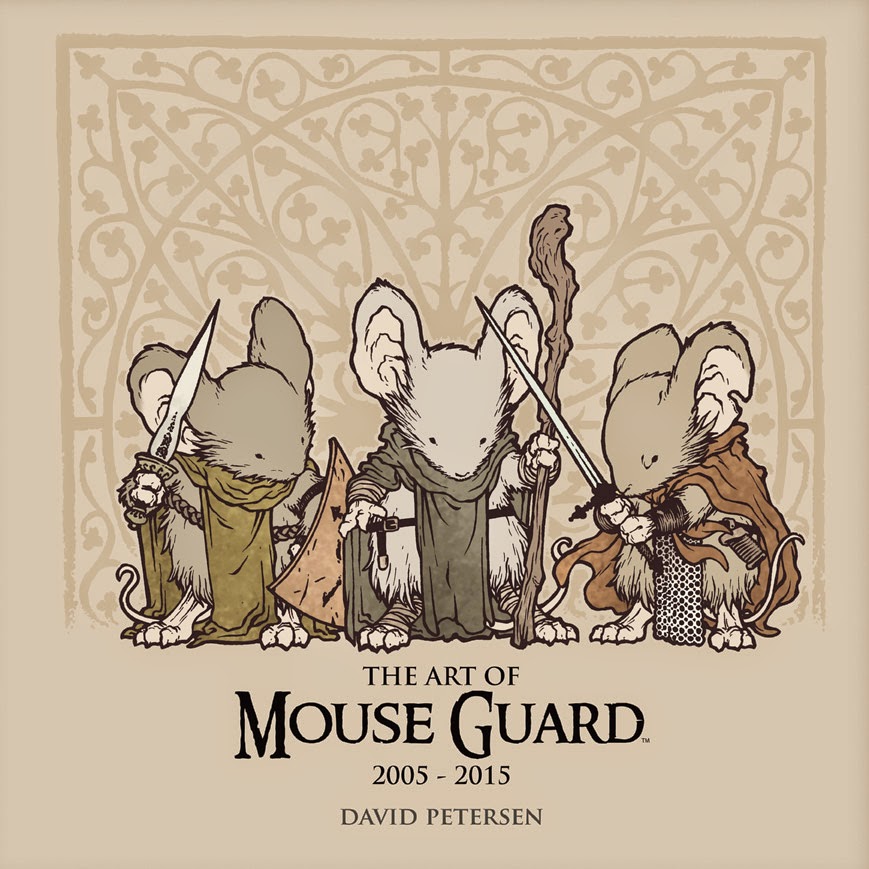 ASIFA-Hollywood, The International Animated Film Society, can be found at Booth #1534 during Comic-Con. According to their tumblr post, they're "currently in the planning stages of the event", but should have more information soon.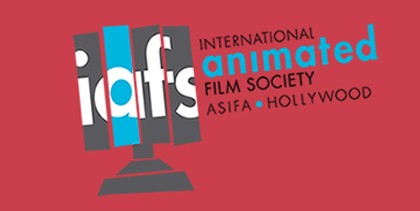 Remember that Marvel and Adobe contest we told you about? Well, the winners have been chosen — and Hayden Sherman, Alexandria Huntington, Chad Lewis, and Emil Friis Ernst will all be creating a limited-edition Avengers origin story comic for Marvel, available at San Diego Comic-Con.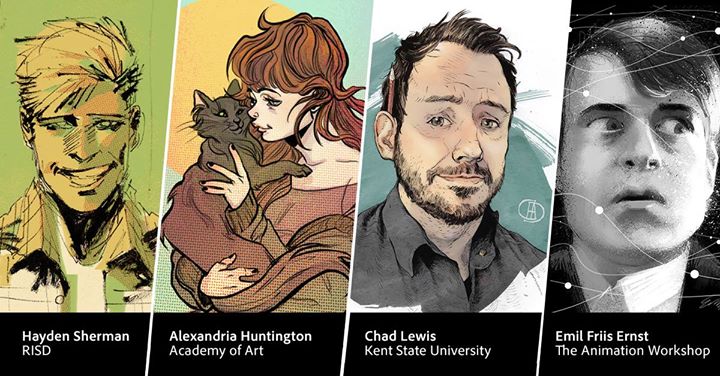 Lora Innes, author of The Dreamer, revealed on her website that she'll be headed to San Diego Comic-Con.
Ginko Press, best known for their book on graffiti and graphic design, revealed on their website that they will be exhibiting at San Diego Comic-Con. You can find them in Booth #5015.
Anything we missed? Let us know in the comments, drop us a line or tweet us at @SD_Comic_Con.