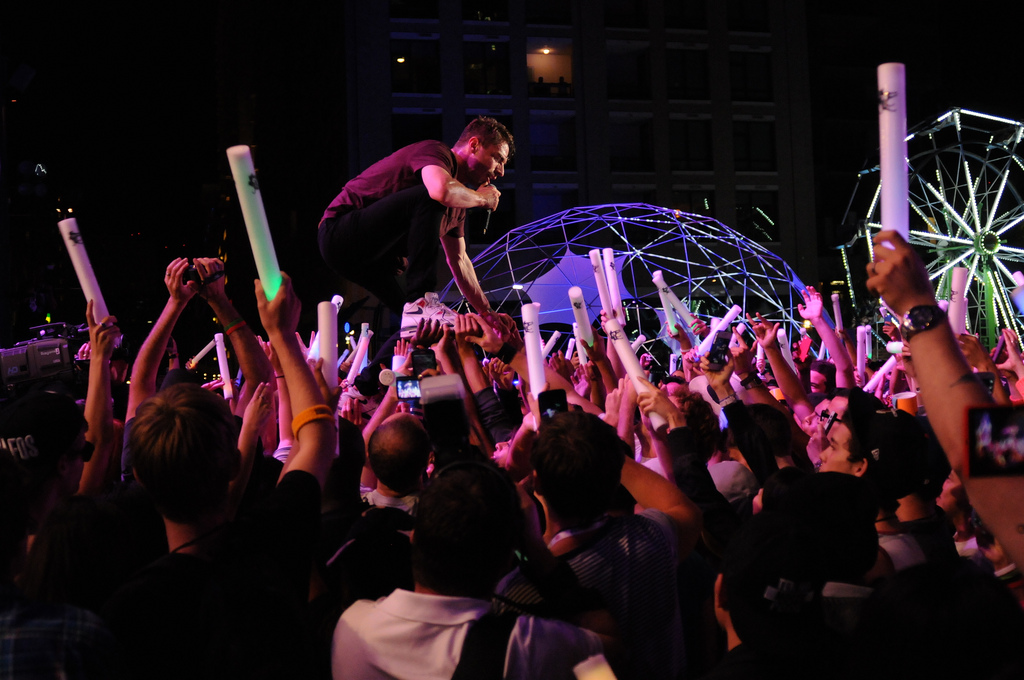 We've gotten a lot of questions about just who will be performing at this year's free Thursday night mega-event, the MTV Fandom Fest and MTV Fandom Awards. Now, thanks to MTV, we've got the answer: Flo Rida and All Time Low.
Doors to the party open at 7PM, and the awards will kick off at 8PM with a ceremony hosted by Tyler Posey and Bella Thorne, as well as celebrity guests like Tyga, Austin Butler, Lyndie Greenwood, Dylan Bruce, the cast of The Originals, Orlando Jones, and "the stars of Hitman Agent 47", all but confirming their presence at the Saturday Fox panel.
Following the awards, which you can currently vote for, Flo Rida and All Time Low will take to the stage.
The party is free and open to the public, though the line does start forming early and can get long. Once you're inside, there's food, drinks, giveaways, usually some rides – and a whole lot of fun. You can read our review about last year's event if you want to know more.
Are you excited about this year's musical guests? Let us know in the comments.