Although when Comic-Con International unveiled their schedule this weekend, several mega-Hollywood panels were slight on details for what they'd be bringing, director Bryan Singer may have just let the cat out of the bag about at least one of 20th Century Fox's panel offerings.
Singer, who directed X-Men: Apocalypse, has long been a big proponent of Comic-Con. And now, he's confirmed that not only will he be in town for the Saturday night screening of X-Men: Days of Future Past the Rogue Cut, but also that he's "hoping [he] can bring some stuff to show you" in Hall H from X-Men: Apocalypse.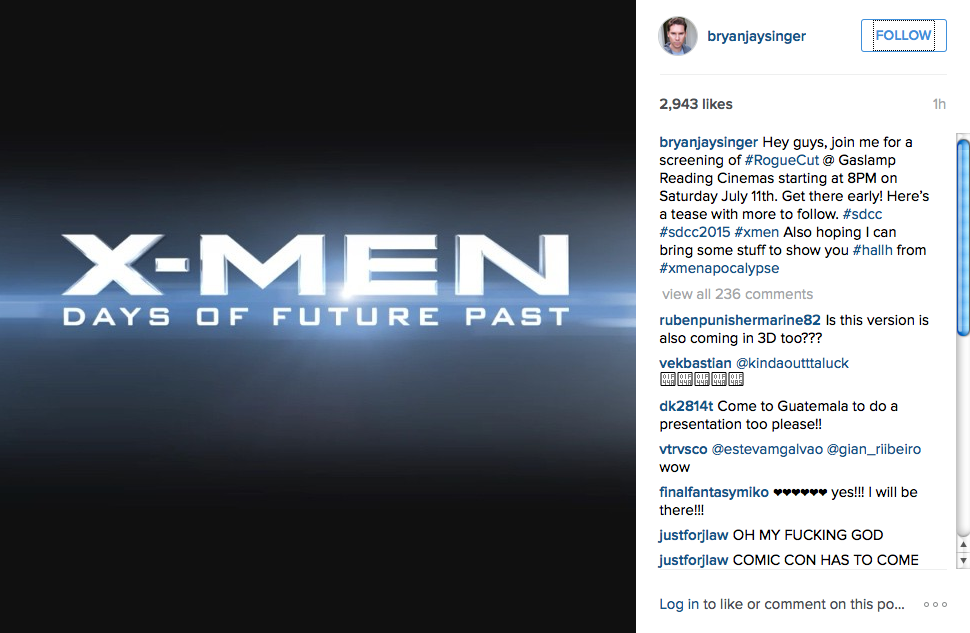 Considering that a good portion of the cast of Apocalypse is already in town — with Jennifer Lawrence confirmed for The Hunger Games: Mockingjay Part 2, Sophie Turner in town for Game of Thrones, Evan Peters for American Horror Story, and a very likely appearance for Oscar Isaac for Star Wars: The Force Awakens — that's a lot of talent in town not to pull together a presentation on the Hall H stage.
Although the rest of the 20th Century Fox 5:45PM-7:30PM panel still remains unknown, MTV today revealed that the cast of Hitman: Agent 47 will be in town, and we also know that Daniel Radcliffe is in town at The Nerdist offsite, perhaps for an appearance for Victor Frankenstein. Who else is in that movie? X-Men: Apocalypse's James McAvoy. We're just saying.
Looks like the Nerdist himself, Chris Hardwick, is moderating the Fox panel this year — and he'll be doing so in a certain mutant's helmet.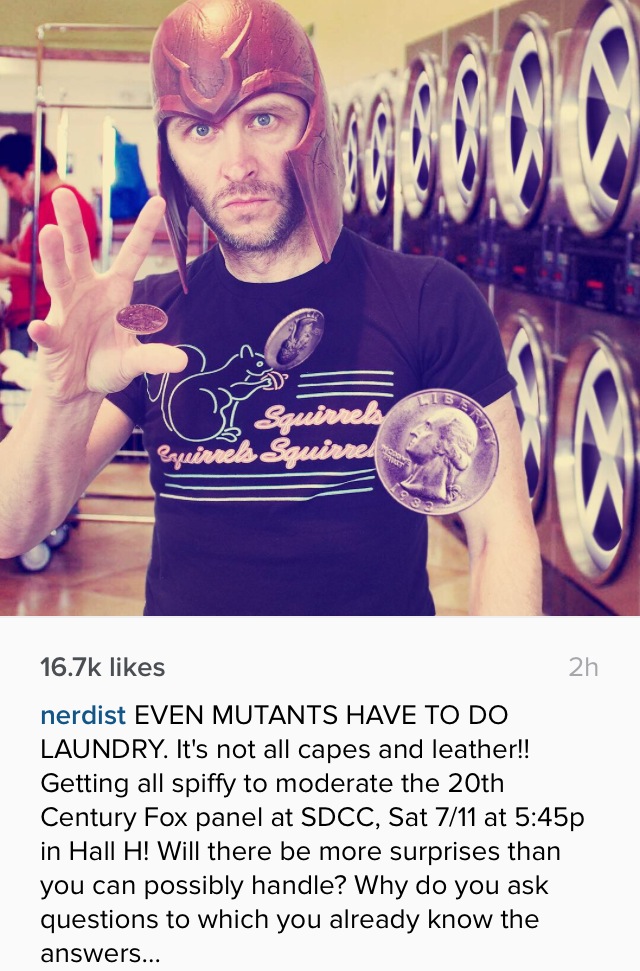 Are you excited about the possibility of X-Men on the Hall H stage again? Let us know in the comments.