San Diego is rapidly being overtaken by signs that Comic-Con is just around the corner, as yesterday we got a behind-the-scenes look at some of this year's SDCC trolley wraps for Scream Queens and ESET, and overnight, some of the banners for the convention have started to spring up around the Gaslamp.
Disney has sponsored the banners for the last several years – promoting such properties as Guardians of the Galaxy, Big Hero 6, TRON: Legacy, Wreck It Ralph, and more. And this year is no different, as Pat Loika was able to snap some photos this morning of the first banner design to start going up: Ant-Man.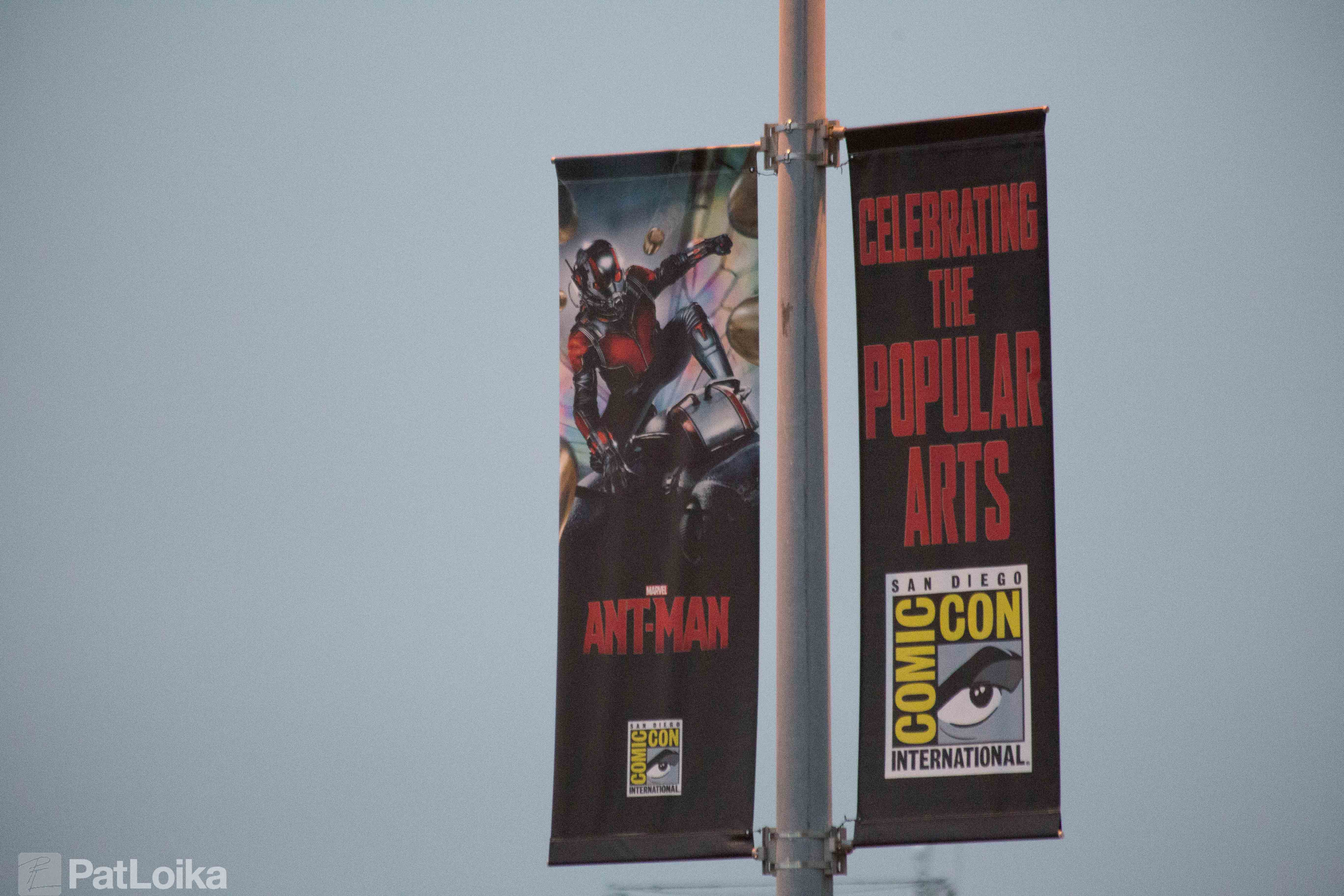 On Friday, we launched a poll, asking which properties you thought would be displayed on this year's banners. Although 7.12% of you didn't think that Disney would be taking over the banners again this year, the ayes have it.
Ant-Man was the #2 pick, with 24.81% of the vote, trailing only behind Star Wars Episode VII: The Force Awakens, which received 28.1% of the total vote. There are usually two properties displayed on the banners though, and if Disney is marketing at least one of their properties, it might not be long before we see a Star Wars banner pop up as well.
Most of Disney's banners have signified some kind of presence at the convention as well, whether that's through a panel or autograph signings. Although Marvel is skipping Hall H, with Marvel still holding their usual monstrous booth on the exhibit floor, we could see some of Ant Man's stars swing by for a signing.
Does the first sighting of Comic-Con banners get you excited for SDCC next month? Let us know in the comments.