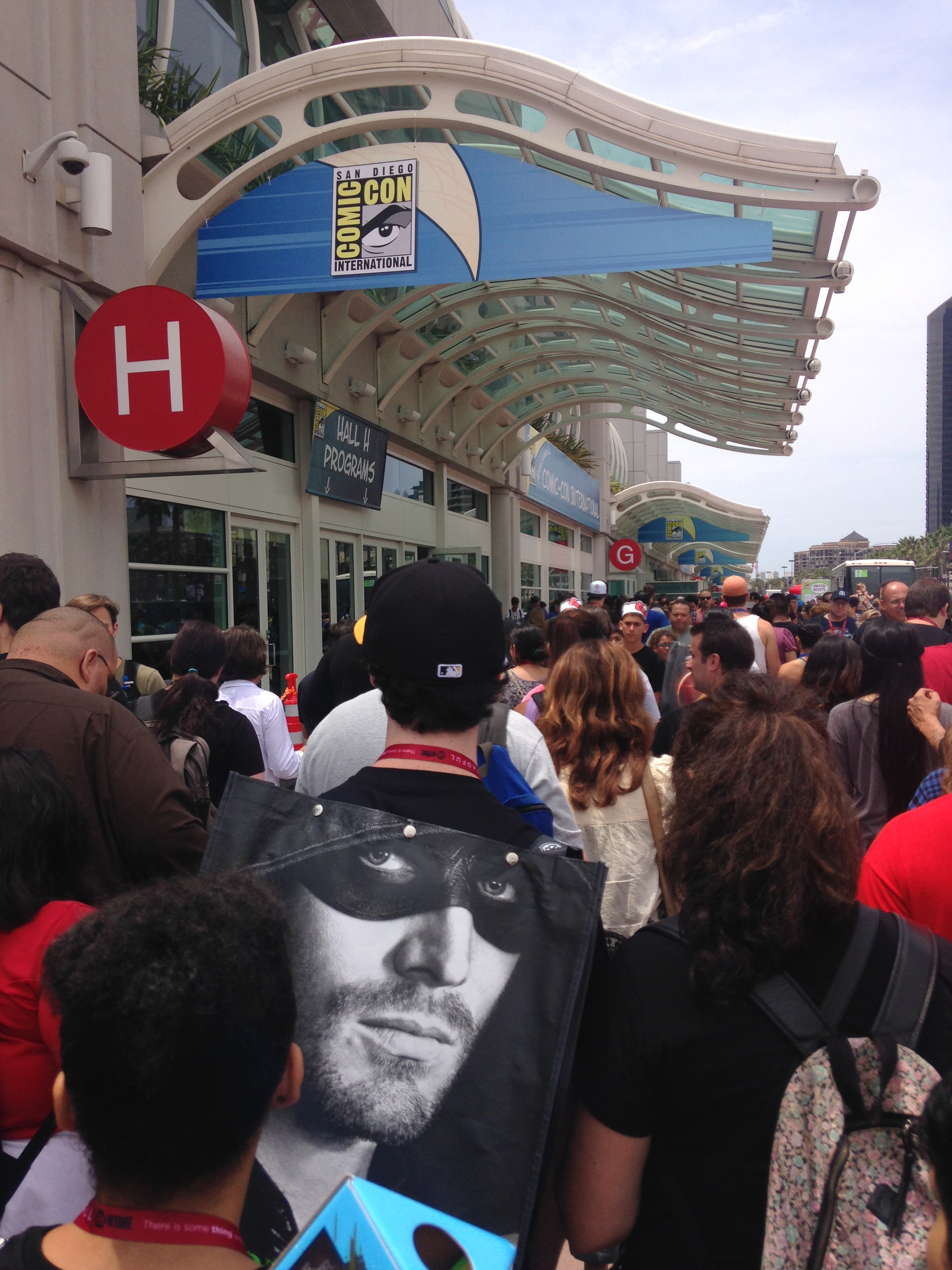 With only one day to go until the official schedule for San Diego Comic-Con releases, the question on everyone's minds is: Will the Hall H wristband policy be back this year?
Buried in today's Toucan Tip, Comic-Con International confirmed that it will indeed be back:
The Toucan Tracker wristband policy returns after it's successful first year. Wristbands will be given out for the first panel of each day in Hall H. We will post further information about the wristbands as a Toucan Tip next week.
So what does that mean? It could mean that the policy is tweaked from last year, or it could follow last year's guidelines.
For those whose memories have faded with the passing of time, or who are simply unfamiliar, last year CCI began issuing wristbands in order to be admitted into the first Hall H panel of the day. Attendees were required to show their badge or barcode e-mail at an undisclosed time "as attendees get in line" until 1AM, and then they resumed wristbands at 5AM. The policy was put in place in large part to cut down on line cutting – and also to serve as a benchmark for where attendees were in line. Wristbands were divided into four groups, with each group representing a 1/4 section of the room.
You can read more about last year's policy over here.
Once CCI shares more about this year's policy, we'll update.
What do you think about the Hall H wristbands returning? Let us know in the comments.