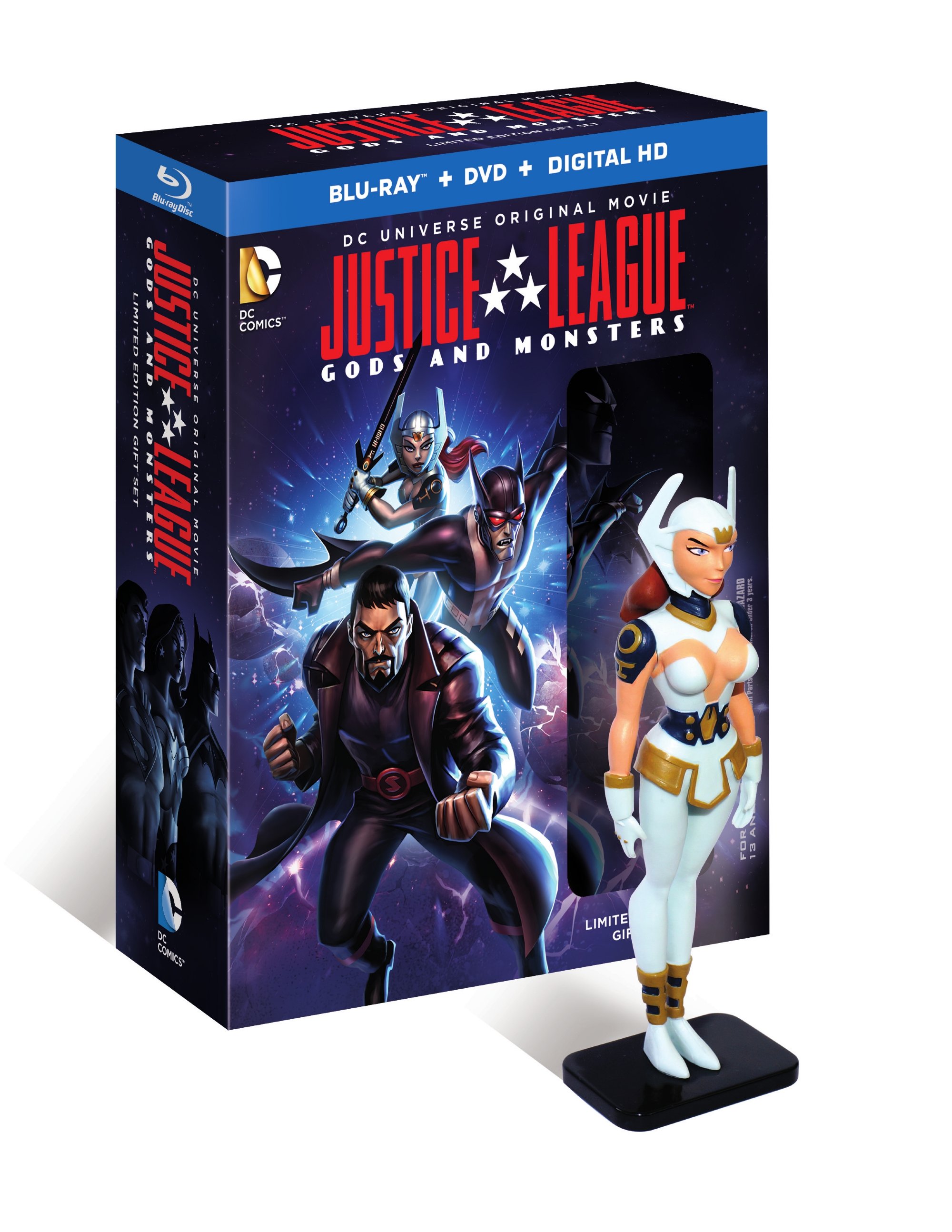 Warner Bros. Home Entertainment, Warner Bros Animation and DC Entertainment have been offering attendees at both San Diego Comic-Con and WonderCon first looks at their upcoming projects the last several years – and this year looks to be no different.
The upcoming animated film Justice League: Gods & Monsters will release on Blu-Ray and DVD on July 28, but it looks poised to first premiere at San Diego Comic-Con.
Actress Paget Brewster broke the news on Twitter when she revealed that she'll be voicing Lois Lane in the new feature, and added on a note at the end that she'd seen fans "soon" at Comic-Con.
Hmmm…. I wonder who the new Lois Lane is? OH WAIT – IT'S ME !! #JLGAM
( see you soon @Comic_Con ) pic.twitter.com/utVoyATBKU

— paget brewster (@pagetpaget) June 3, 2015
Warner Bros. PR guru Gary Miereanu then jumped in, to jokingly remind Brewer that they're "not supposed to announce" the premiere/panel at Comic-Con yet – thereby effectively confirming that Comic-Con attendees will be treated to the world premiere of Justice League: Gods & Monsters ahead of its worldwide release later in July.
Shhh, @pagetpaget. We're not supposed to announce the #JLGAM premiere/panel at @Comic_Con yet! #topsecret https://t.co/HwqfoEbwC4

— Gary Miereanu (@SuperPRGuy) June 3, 2015
Although no other details are known yet, expect much of the voice cast for the film – which includes Michael C. Hall as Batman, Benjamin Bratt as Superman, Tamara Taylor as Wonder Woman, Jason Isaacs as Lex Luthor, and C. Thomas Howell as Dr. Will Magnus – to be in attendance. Last year, when DC brought out the world premiere of Batman: Assault on Arkham to the convention, voice actors Kevin Conroy, Matthew Gray Gubler, Troy Baker, John DiMaggio, and more were also present to present the film and take fan questions.
Justice League: Gods & Monsters follows a divergent reality where the Justice League protects the planets – but answers to no one but themselves. Employing methods of intimidation and fear, this Superman, Batman and Wonder Woman deal brute force in the name of justice. From the creative genius of executive producer Bruce Timm and co-producer Alan Burnett comes an original story where the world's greatest triumvirate of super heroes has distinctly different origins. Superman was not raised by the Kents in Smallville, the Caped Crusader is not Bruce Wayne, and Wonder Woman is not an Amazon warrior of Themyscira. They are as likely the world's saviors as Earth's despotic rulers. When a group of famed scientists experience untimely "accidents," a government task force follows the trail of clues to the Justice League – but is there a more powerful player operating from the shadows?
Here's a look at the upcoming film:
Are you excited for the world premiere of Justice League: Gods & Monsters at Comic-Con? Let us know in the comments.