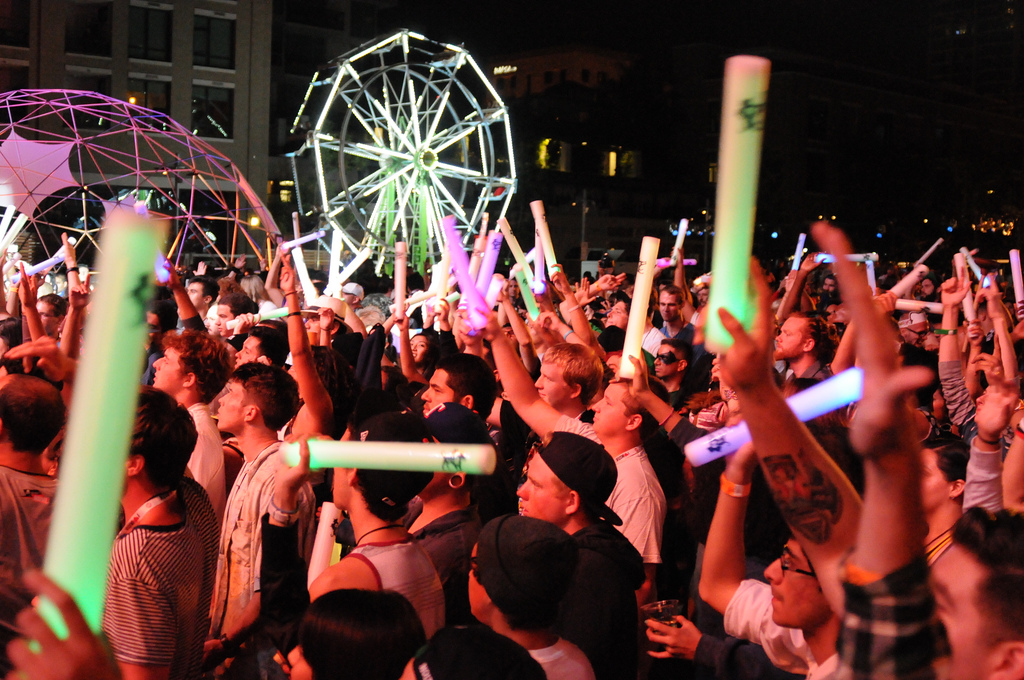 MTV's Fandom Fest may have undergone several name changes in the last few years, but it's one of the offsites that attendees look most forward it – and it's coming back this year to Comic-Con on Thursday, July 9 (along with the MTV Fandom Awards, which we announced yesterday).
This year's event will kick off at Petco Park to all Comic Con badge holders for a night of food, drinks, games and giveaways.
For the past two years, MTV has taken over Petco Park for one of our favorite free offsite events during San Diego Comic-Con each year, featuring free food, free rides, live performances by the likes of Linkin Park, and more — making it a great destination for San Diego Comic-Con attendees after the first full day at the convention. You can read our review of last year's event to get a better idea of what to expect for 2015.
After you've reveled in all that the party has to offer, stick around for the return of the MTV Fandom Awards, which will be filmed during the party, and hosted by Teen Wolf's Tyler Posey and Bella Thorne. You can vote now on everything from "Best Fandom Forever" to "Best Revival Fandom of the Year" and more, with the winners to be announced live at San Diego Comic-Con. The special will then premiere on MTV on Sunday, July 12 at 8 p.m. ET/PT.
Here's a look at last year's event:
Are you excited about the return of the MTV Fandom Fest? Let us know in the comments.