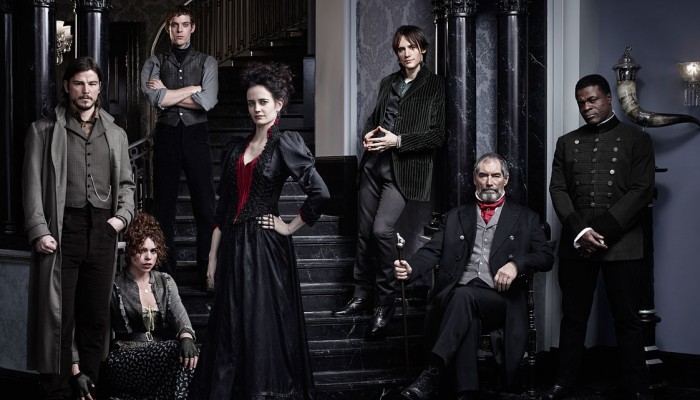 Although there's still some question as to whether or not Showtime's popular Penny Dreadful will return to San Diego Comic-Con with a panel, fans of the series will be able to get their fix all over the convention.
The official Showtime tumblr revealed that just like last year, Penny Dreadful will be featured on the Showtime branded lanyards handed out to all attendees during the convention. They also mentioned that there are 160,000 of the lanyards – possibly meaning that 130,000 statistic we've all been touting for several years is a little (or a lot) off. But back to the good stuff.
Fans will be able to find series star Reeve Carney at the Entertainment Earth Booth #2343 at 3PM on Saturday, July 11 signing autographs. They can also stop by the same booth at any time to pick up the Bif Bang Pow! Penny Dreadful action figures that Entertainment Earth has been revealing, which include Vanessa Ives, Ethan Chandler, Dorian Grray, Dr. Frankenstein, Sir Malcolm, the Creature and the werewolf.
Entertainment Earth will also be hosting makeup transformations for five lucky fans, wherein Youtube sensation Alexys Fleming will perform makeup applications that turn those five attendees into some of the series most popular characters (The Creature, the werewolf, the witches, etc.).
Finally, fans can also stop by the USAopoly Booth #1017 to grab the new Penny Dreadful-inspired board game, CLUE: Penny Dreadful Edition. Players can compete to figure out who killed Mina Murray, and relive out the show in their own living rooms. You can grab the game for $39.95, or try for daily raffle giveaways, where a winner will be selected on Thursday – Saturday at 5PM or Sunday at 2PM.
Are you excited about all of the Penny Dreadful merchandise? Let us know in the comments.