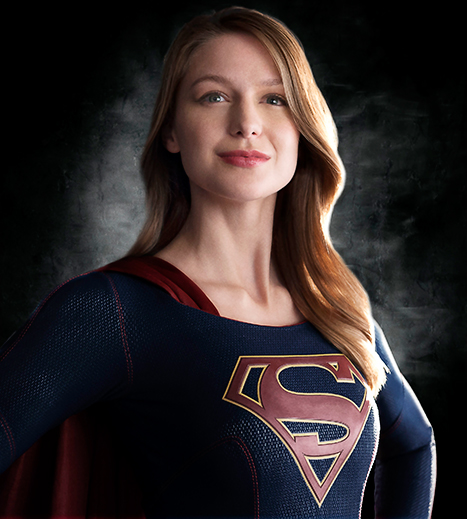 Warner Bros. TV may have just let the cat out of the bag about which WB TV shows will be heading to Comic-Con.
On Friday, the studio quietly updated their "Warner Bros. Television Comic-Con 2015 Social Media Contacts" page, which appears to lay out all of the returning series and the new ones that we assume we'll be seeing at this year's convention.
For returning shows, there's the already-confirmed The 100, as well as Arrow, The Big Bang Theory, Children's Hospital, The Flash, Gotham, iZombie, Mike Tyson Mysteries, The Originals, Person of Interest, Supernatural, Teen Titans Go!, and The Vampire Diaries. That's every show that appeared in 2014 that's still on the air, proving once again that Warner Bros. really does go all out for the convention.
But that's not all they're bringing. For new TV shows, there's NBC's Blindspot, The CW's Containment, FOX's Lucifer, and — of course — CBS' Supergirl. Those four shows combined probably also give us Wednesday's Preview Night pilot screenings.
What's suspiciously not on this list, though, is Legends of Tomorrow, the Flash and Arrow spinoff which stars Arthur Darvill, Brandon Routh, Caity Lotz, Victor Garber, and Wentworth Mller, which follows Darvill's Rip Hunter as he's tasked with assembling a rag-tag group of both heroes and villains to confront an unstoppable threat – that threatens not only the planet, but all of time itself. It's not slated until midseason, but most had assumed it was a shoo-in for Comic-Con.
The site also lists social media contacts for all of the stars, but we're less convinced that that means those actors will all be at the convention. For instance, for the last two years, The Big Bang Theory has done a "Writer's Room" panel with minimal cast only — so having a large panel with at least four of the series regulars might be a stretch for 2015.
This list also doesn't tell us if last year's fan-favorite Saturday night Hall H WB/DC extravaganza will be returning, but we've got our fingers crossed for an announcement soon.
Here's a look at the four new series:
https://www.youtube.com/watch?v=cuVNZBHWi3c
https://www.youtube.com/watch?v=qE983cTD4Mg
https://www.youtube.com/watch?v=Lm46-envrHo
Are you excited about Warner Bros. TV's Comic-Con offerings? Let us know in the comments.