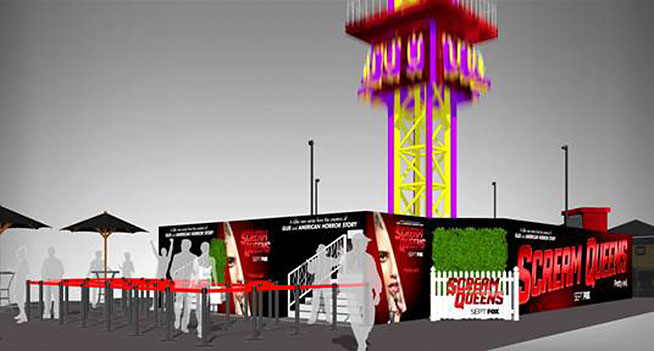 If the Scream Queen trolley wraps at Comic-Con didn't give you a fright, then this ride just might.
The Hollywood Reporter is reporting that Fox will have a Scream Queens-themed ride, "The Mega Scream Drop", located in the Petco Interactive Zone. The Mega Scream will drop fans 120 feet, and capture a shareable social media at the same time, so that you can share the terror with all of your friends.
The ride will be operated by workers dressed as Kappa House Sorority girls and their fraternity boyfriends like in the show, and they'll be passing out "branded premium items". You can catch a ride Thursday-Sunday from 10AM-6PM daily.
Additionally, there will be Scream queen branded ice cream carts offering free scoops around the Gaslamp during Comic-Con.