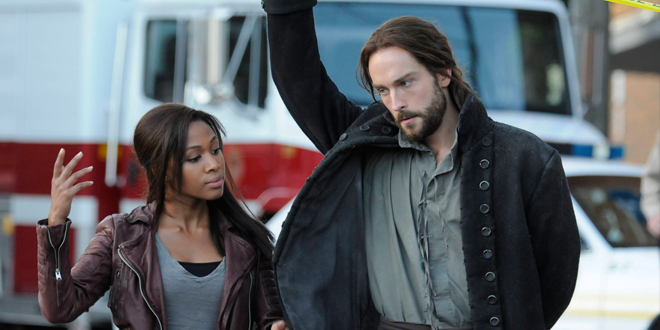 We noticed something was amiss earlier today on the schedule for Room 6A – namely, that there was a noticeable gap, right where Sleepy Hollow was originally scheduled for.
We've reached out to 20th Century Fox representatives and confirmed.
Unfortunately, due to production beginning early on the new season, SLEEPY HOLLOW had to release their panel time!
That's unfortunate news for fans of the series, especially considering last year had a huge presence for the show, with an added offsite over in Petco's Interactive Zone. On the bright side, it means the cast and crew is busy creating season three.
Are you sad about Sleepy Hollow skipping Comic-Con 2015? Let us know in the comments.