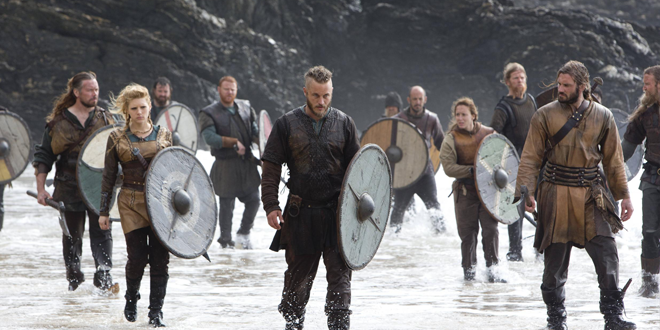 The Hollywood Reporter has also started their own annual list of Comic-Con TV panels, and with it, they've got details on two previously unannounced (but predicted) panels: Vikings and The Strain.
Vikings will once again be back in Room 6A, on Friday at 3:30PM. There's no word yet on which cast will be in attendance, but the series is known for going all out at the convention.
With Doctor Who moving to Thursday, there has been some question of whether or not TV panels will still be happening on Sunday, and it appears that it will, as The Strain is scheduled for that day. There's no word yet on which room the panel will be in, but last year it was over in Hall H – and unless CCI has bigger plans in store this year, we wouldn't be surprised to see it back there again this year.
Are you excited about these SDCC panels? Let us know in the comments.