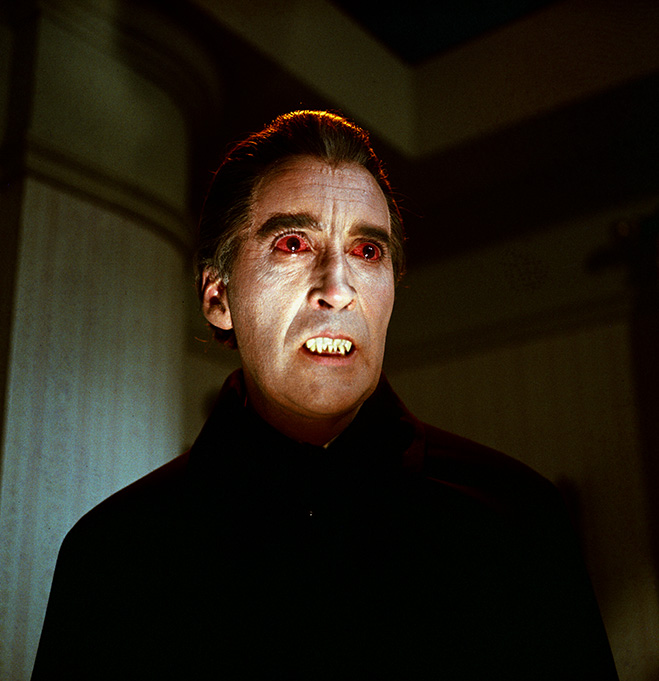 Our good friends at Warner Archive will not only be at the biggest party at San Diego Comic-Con this year (Enchantment Under the SDCC, obviously), but you can also find them during the convention doing lots of other exciting things, like hosting panels.
This year, they'll be "going eclectic" with a Hammer House of Horror/Ray Harryhausen panel, that will feature a tribute to the recently departed actor Christopher Lee, and a special appearance by famed Innerspace director Joe Dante. Attendees can head to Room 25ABC on Saturday, July 11 at 2PM to hear Dante, and WAC Podcast hosts George Feltenstein, Matthew Patterson and W Ferranti discuss such classics as The Beast From 20000 Fathoms, Franksntein Must Be Destroyed, Dracula Has Risen From the Grave, Them!, and more.
Earlier in the week, on Friday July 10, attendees can also stop by Room 25ABC at 11Am for an Atom Ant Animation Speculatar! As part of the 50th Anniversary of the original pint-sized powerhouse, Warner Archive will look back on everything from animation favorites including the 1984 Lucasfilm animated twice Upon a Time and more. In addition to Feltenstein, Patterson, and Ferranti, the panel will also include Twice Upon a Time animator Brian Narelle, and animation historian Jerry Beck.
If you see Patterson, be sure to ask him about his knorfoon.
Are you pumped about Warner Archive's panels this year? Let us know in the comments.