Although Mondo has already announced a stellar line-up of Comic-Con exclusives that includes posters, vinyl, collectibles, and so much more — they've always got a few more surprises up their sleeves.
We're excited to announce that Mondo will be bringing Madballs pins, based on the popular 1980's gross-out toy line that went on to span everything from a video game to TV shows. Now, Mondo is bringing the fun and colorful characters to life after 30 years. The series kicks off with a series of enamel pins based directly on the original art of Series 1, and will continue with a line of updated collectible balls. Mondo's going mad for Madballs!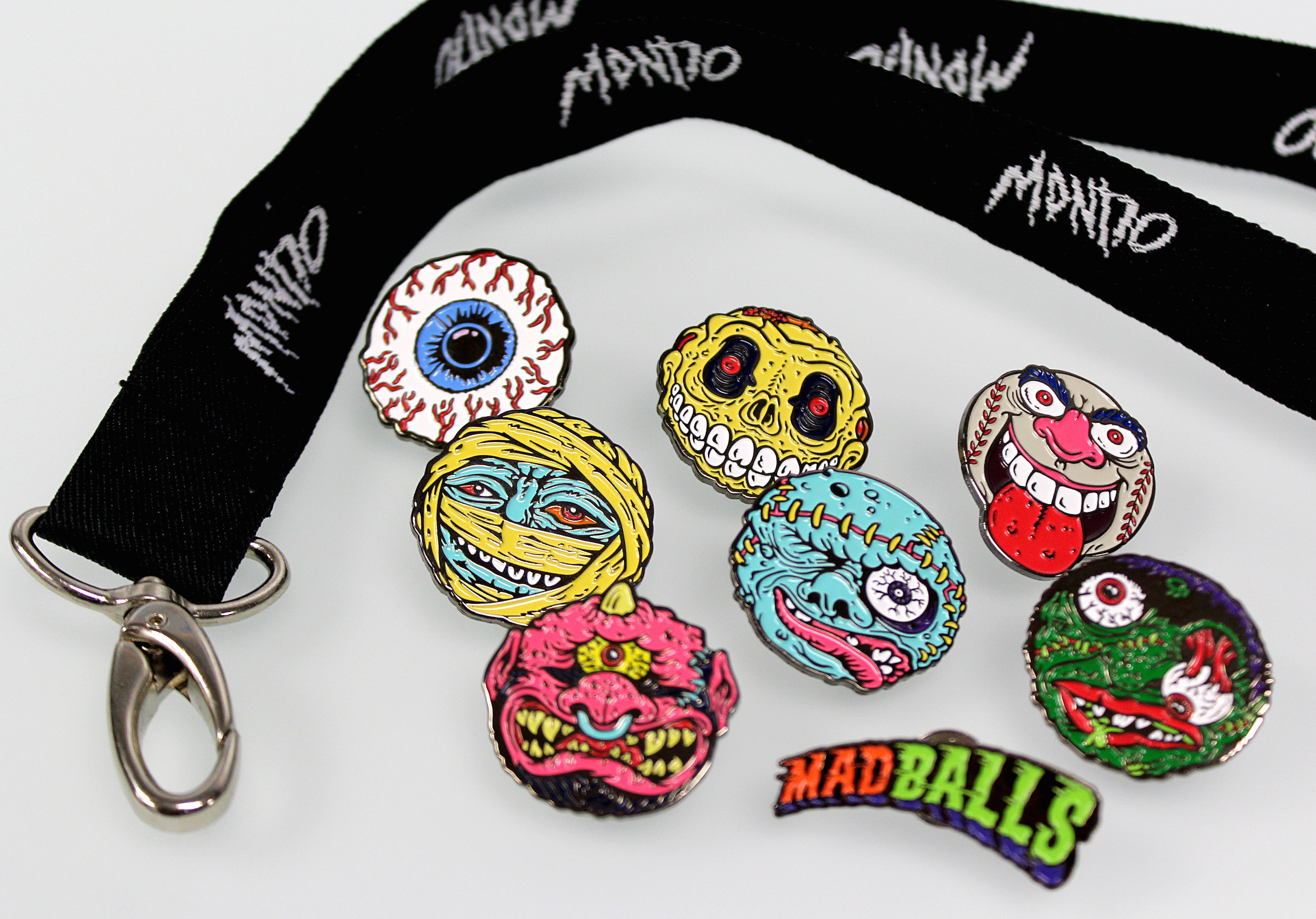 Attendees can pick up the pins beginning Wednesday during Preview Night at San Diego Comic-Con, for $10 per pin.
Be sure to check out the full line-up of Mondo's San Diego Comic-Con offerings.