The popular licensed print company Mondo has begun announcing its plans for San Diego Comic-Con 2015. Its sought-after limited posters generally create hysteria among fans and collectors when the "drops" (when the posters are available for purchase) are announced via Twitter, but last year.
There's no word yet on how this year's exclusives can be purchased, but we'll update once we have more.
For now, let's take a look at what Mondo is bringing to SDCC:
[UPDATE July 7] Germain Lussier of io9 has the exclusive on another of Mondo's exclusives this year: a variant Escape From New York 36×24 screenprint, by artist Ken Taylor. The piece is a limited edition of 175 and will cost $75, and be sure to keep an eye on @MondoNews on Twitter for the exact on sale drop time during the con.
From io9, here's a look: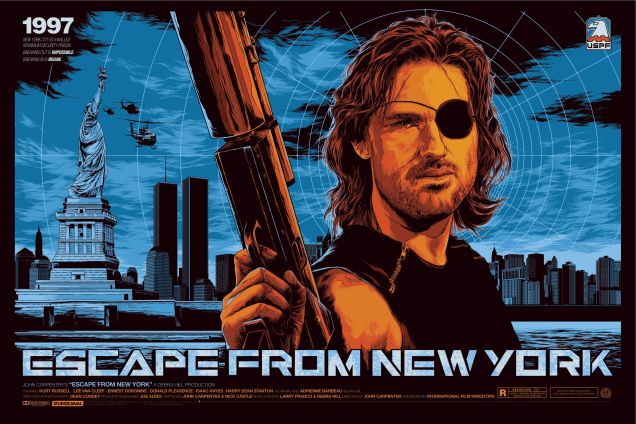 Ain't It Cool News has another Comic-Con Mondo exclusive: a 24×36 Quint-centric Jaws print by Nicolas Delort, that will be available on Preview Night. There are 375 of them, so head there as soon as doors open.
From Ain't It Cool, here's a look: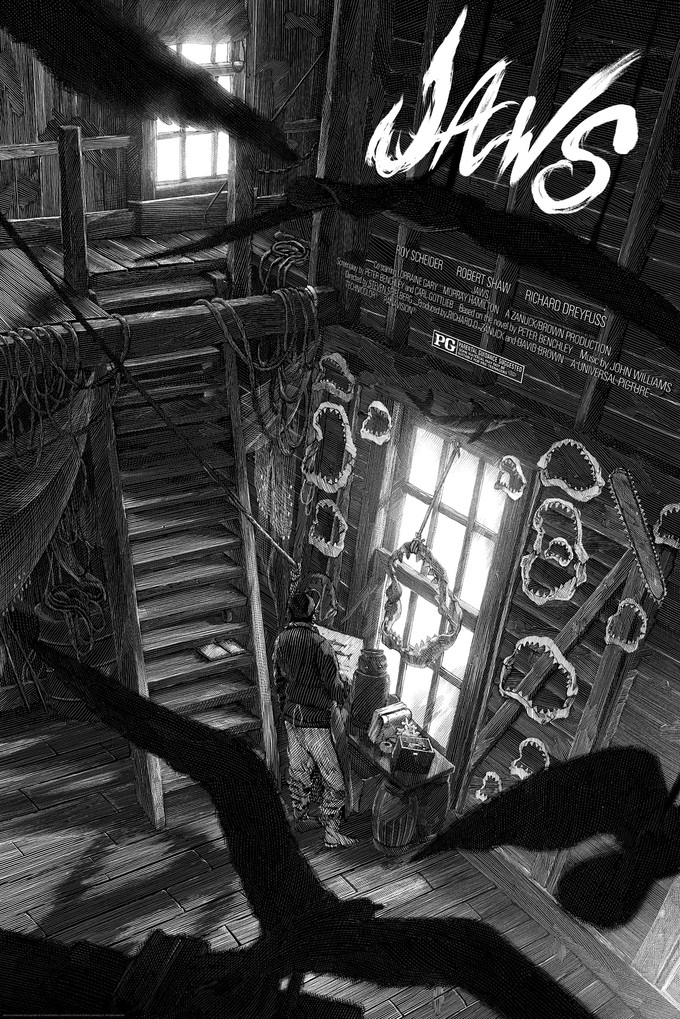 Mondo will also be bringing Madballs pins, based on the popular 1980's gross-out toy line that went on to span everything from a video game to TV shows. Now, Mondo is bringing the fun and colorful characters to life after 30 years. The series kicks off with a series of enamel pins based directly on the original art of Series 1, and will continue with a line of updated collectible balls. They will retail for $10 each.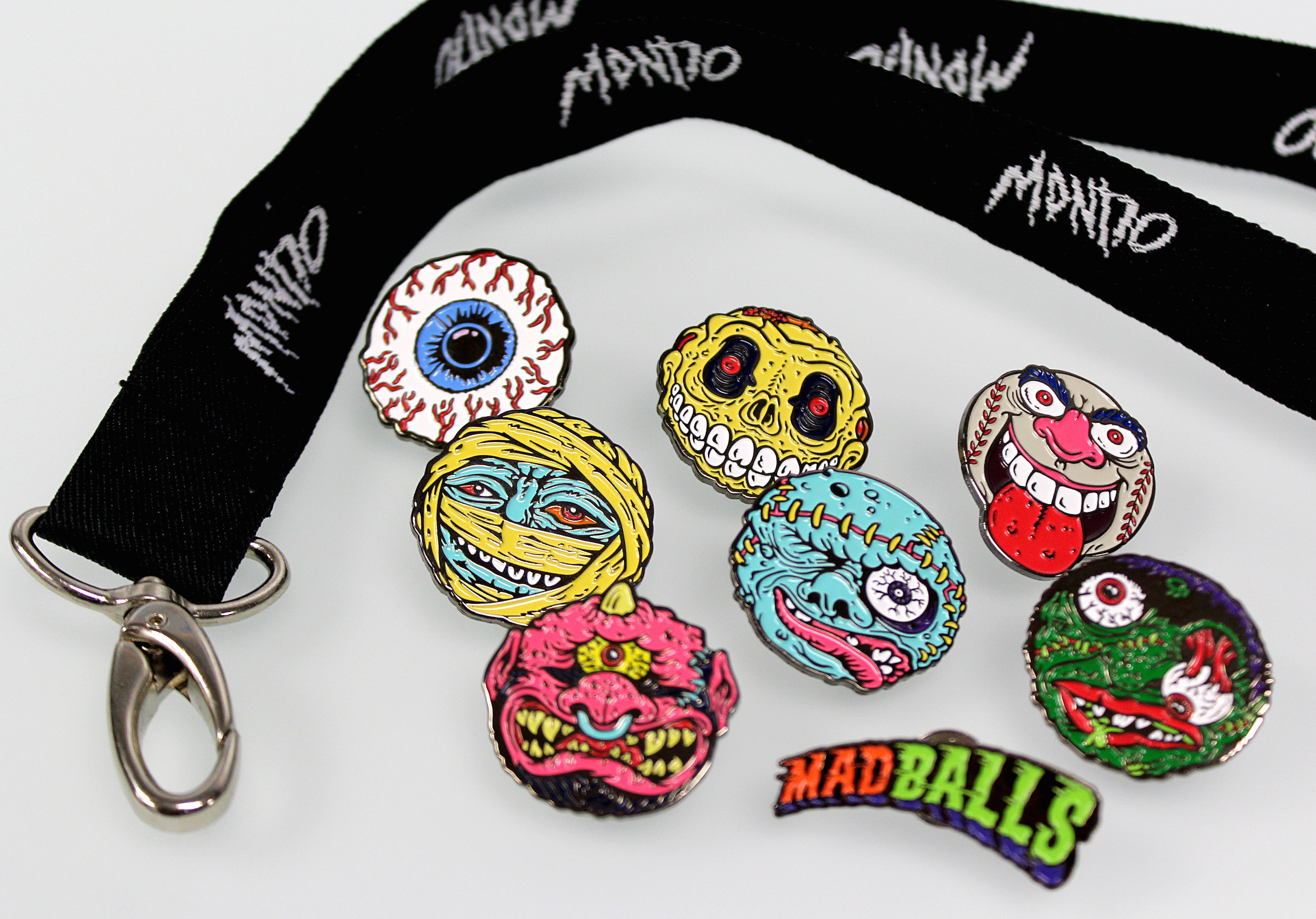 [UPDATE July 1] This year's exclusive Mondo poster is an Ant-Man screen print by Kevin Tong, which is printed on holofoil, a unique reflective surface. The 24×36″ poster is a limited edition of 175, and will retail for $85.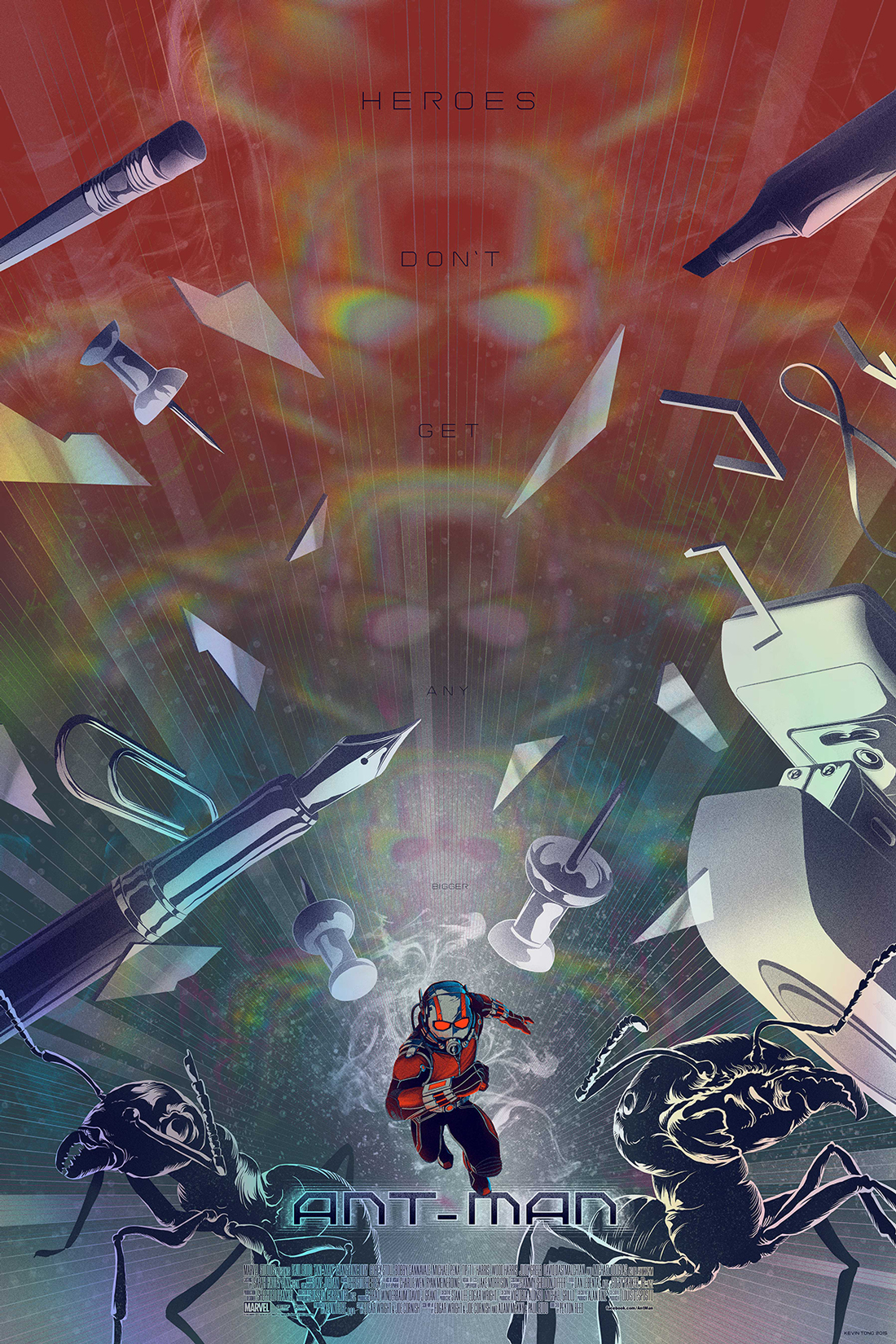 According to the press release, Mondo "will be releasing a diverse selection of posters throughout the convention, including the debut of an awesome new license".
Plus, Mondo will also be bringing a slew of vinyl and collectible figures. Let's take a look:
COLLECTIBLE FIGURES
Teenage Mutant Ninja Turtles 1/6 Scale Figures
Just last year Mondo announced that they were making a big step into the world of high-end collectible figures. At this year's Comic-Con Mondo continues that promise to deliver jaw-dropping figures with a first look at its line of 1/6 scale Teenage Mutant Ninja Turtles.
Leonardo is the first in a series of 1/6 scale Teenage Mutant Ninja Turtle figures, inspired by the original Eastman & Laird comic book from the 1980s. Standing approximately 11 inches in height, and featuring 25+ points of articulation, Leonardo includes interchangeable hands, multiple accessories, and a choice of the classic red mask from the comics, or the famous blue mask from the cartoon series! All four turtles will be on display at Mondo's booth. (Price TBD)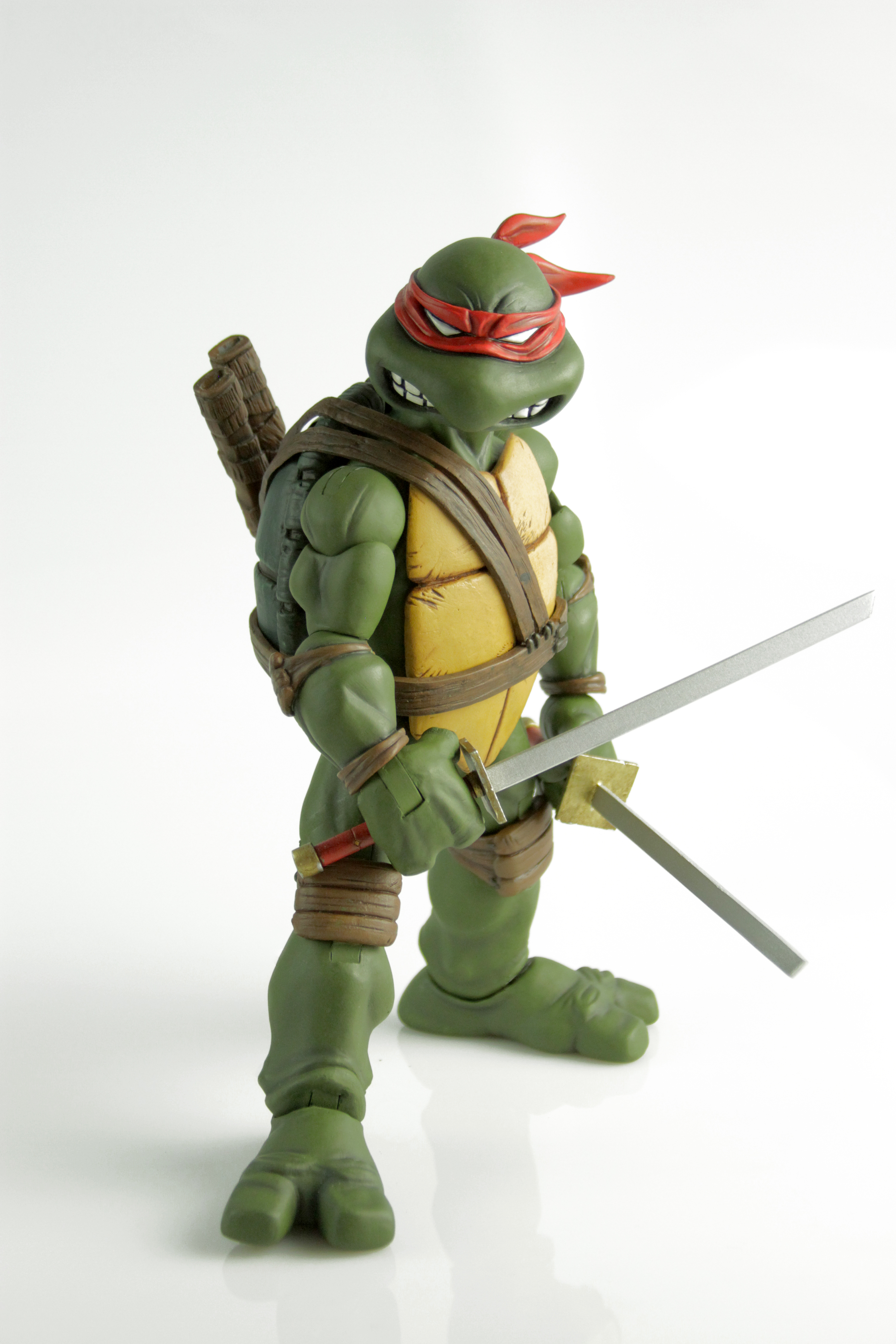 First Hellboy Statue
In 1991, comic artist & writer Mike Mignola did a black & white illustration at a comic convention of a demon character that bore the name "Hellboy" on his belt. This was the genesis of the filed-horned fighter of the supernatural known and loved today. Mondo is excited to bring the original concept to life with a 12″ polystone statue showcasing all the strange and fun details of the original drawing. In addition to all the sculpted details, original Hellboycolorist Dave Stewart was enlisted to design the color scheme for the piece. Now is a Hell of a time to bring this piece of comic history home! First Hellboy is currently available for pre-order at MondoTees.com ($200)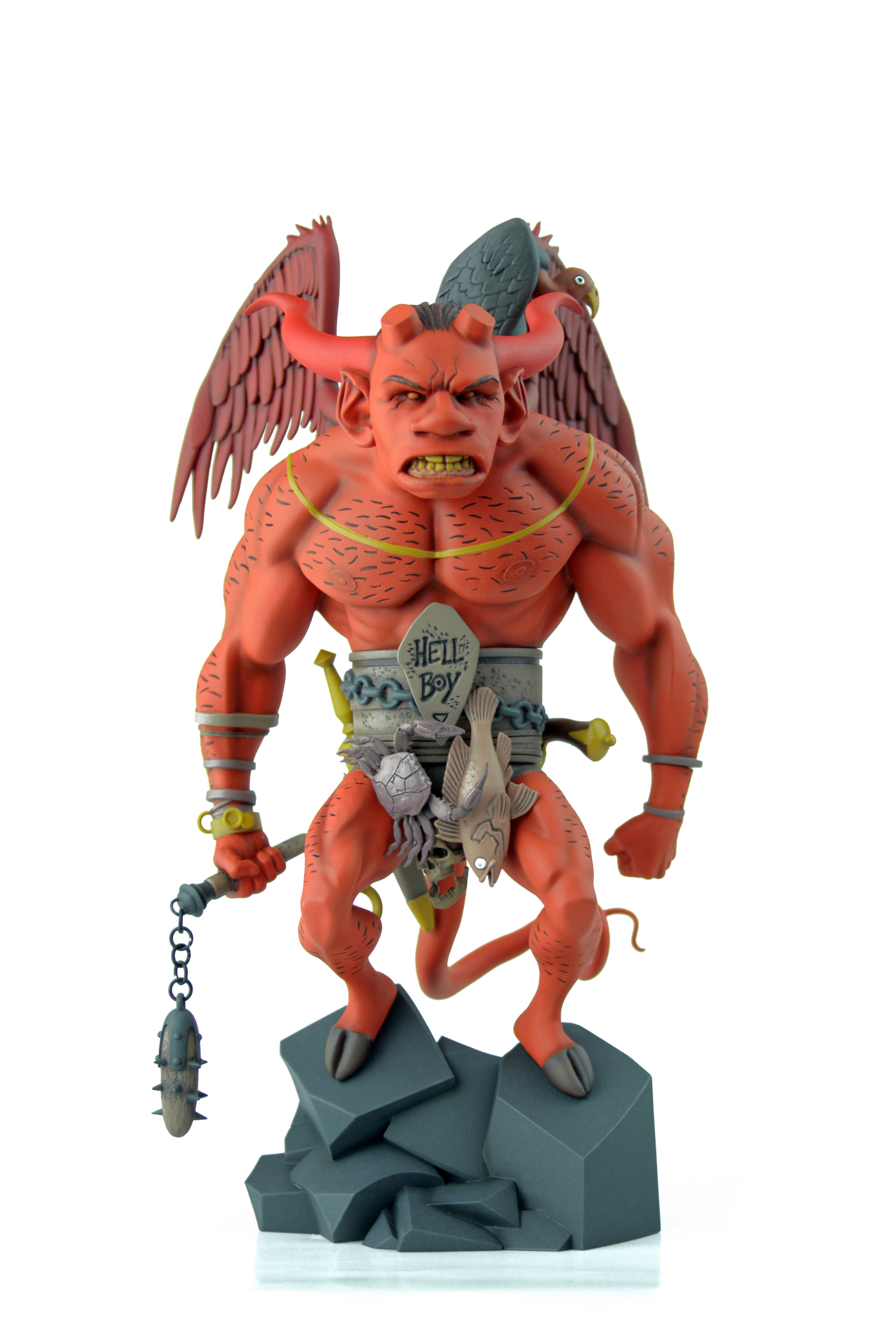 VINYL
Aliens – Original Motion Picture Soundtrack
The Academy Award-nominated score for Aliens is an appropriate musical companion to this wildly successful sequel. Much like the film, the soundtrack is a departure from the original, but equally beloved. Composer James Horner took the reigns from Jerry Goldsmith and made something his own: blending the suspense and horror that the franchise is known for, with an element of fun that is unique to this entry.
This deluxe edition soundtrack features over a dozen cues that have never before been released on vinyl, including 5 bonus tracks. Commenting on the design, artist Killian Eng said, "I wanted the alien to play a big role but at the same time incorporate its shape into the materials of the space station, almost like it becomes the station itself, keeping the marines in a steady merciless grip."
Composed & Conducted by James Horner
Artwork by Kilian Eng
Pressed on 180 Gram Queen (Blue & Black swirl) Vs.
Power Loader (Yellow with Black Stripe) Colored Vinyl
$35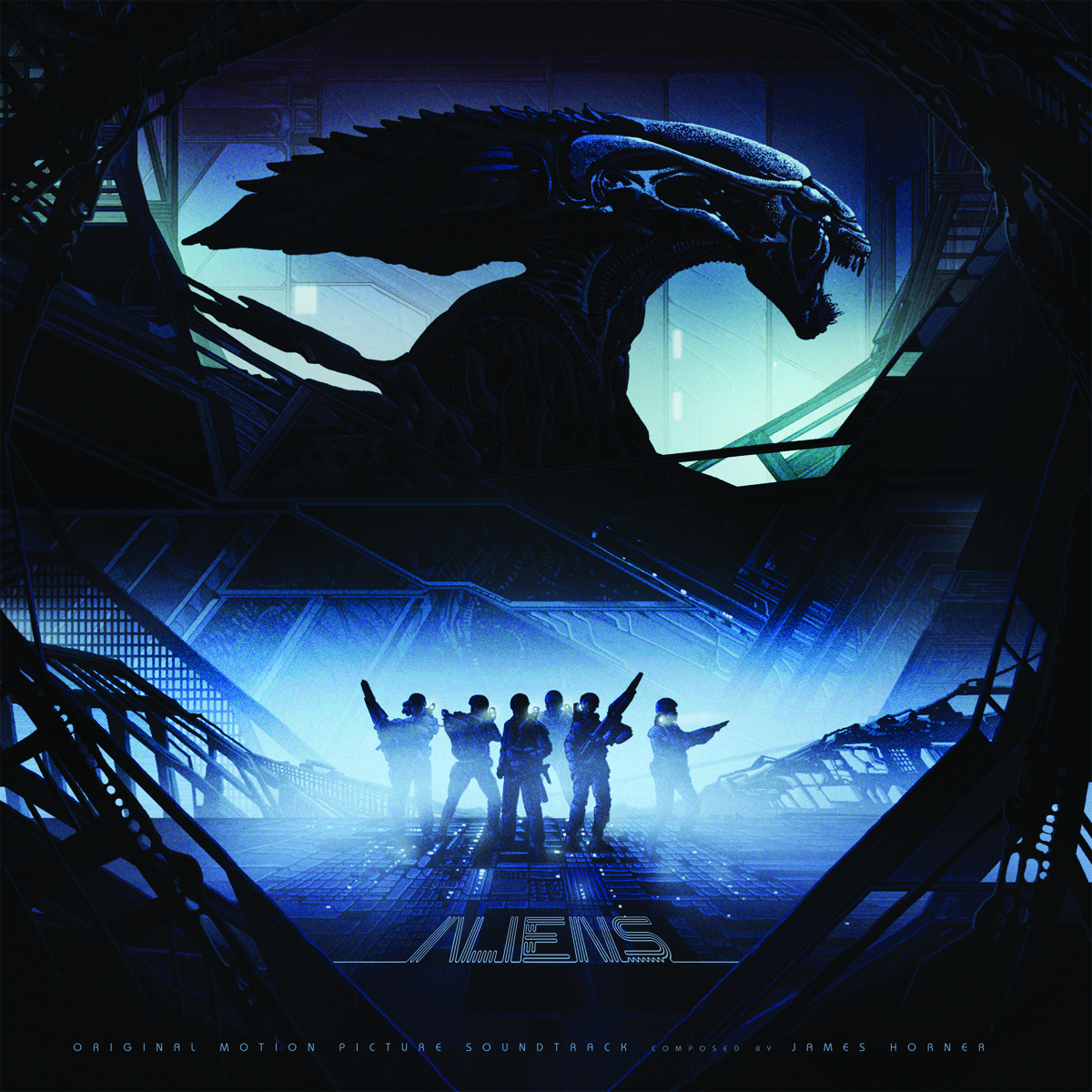 Superman: The Animated Series – Die-Cut Single
Mondo is thrilled to announce the Superman: The Animated Series Die-Cut single featuring the character's iconic emblem cut in the shape of the Man of Steel's "S" in classic red vinyl or Kryptonite green vinyl. Commenting on the artwork, Justin Erickson of Phantom City Creative said, "I wanted to make this a companion piece to my packaging design for Batman: The Animated Series. While Batman is darker and more serious, Superman needed to be bright, colorful and energetic to reflect the tonal differences between the two."
The single features the theme music of the inimitable Shirley Walker, whose leadership on this and Batman: The Animated Series set the standard for the music of the DC Animated universe for decades to come. This release is an essential companion piece to last year's Batman: The Animated Series Die-Cut Single.
Music by Shirley Walker
Artwork by Phantom City Creative
LP Single Die-Cut with screen-printed B-Side
Pressed on Classic Red Vinyl or Kryptonite Green Vinyl
$25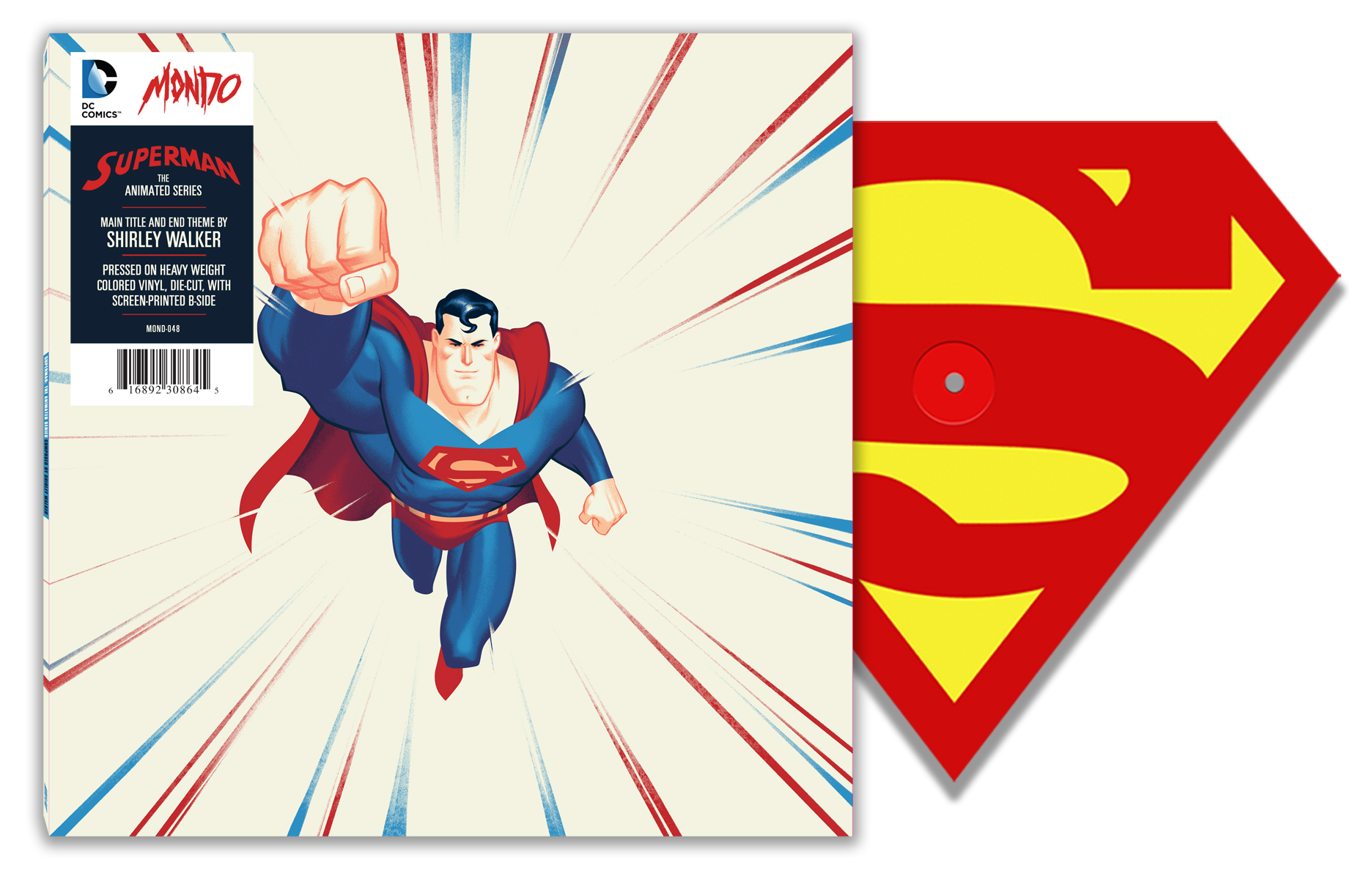 You can pick up all of these exclusives at Booth #835 – and you can also swing by to see an early preview of a Godzilla sculpture based on Phantom City Creative's poster design.
[UPDATE June 25] DC All Access unveiled the next Mondo Comic-Con exclusive today in their episode on Youtube, and fans can look forward to a die-cut single featuring music from Superman: The Animated Series and The New Batman/Superman Adventures. On the record, there will be music on one side, and the Superman symbol on the other. The piece will be premiering at Comic-Con, and then available online later in July.
Here's a look at the reveal:
[UPDATE June 24] Whether or not Vulture knows it, it looks like they unveiled the first of Mondo's Comic-Con offerings this year. The WYTCHES poster was designed Jock and Matt Hollingsworth, and based on the comic by Scott Snyder. Although the Vulture article only mentions that it's a "first look" at the poster, Jock and Mondo confirmed on Twitter that the piece is a 36×24 screen print, set to be released at Comic-Con.