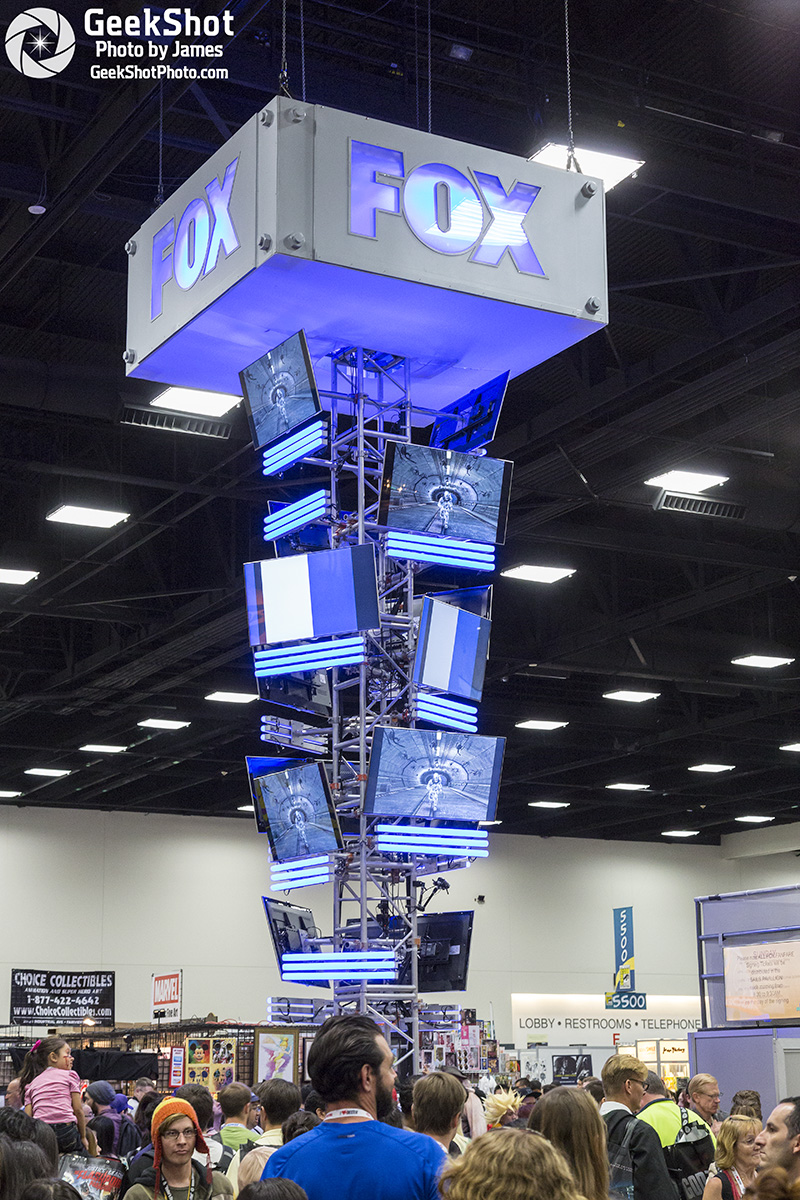 FOX revealed much of its San Diego Comic-Con plans, and the network is going all out for this year's San Diego Comic Con, with a jam-packed schedule full of awesome offsites, panels, and swag.
The FOX FANFARE Booth (#4229) will feature autograph signings (schedule below), exclusives, and much more. Throughout the convention, attendees can stop by daily to pick up the annual FOX FANFARE Poster Tube, collectible mini-posters for Bob's Burgers, Bodertown, Family Guy, Gotham, The Last Man on Earth, Lucifer, Minority Report, Scream Queens, The Simpsons, and more. The network will also be handing out Gotham vintage lunch boxes, The Last Man on Earth Jenga sets, Minority Report portable phone chargers, Scream Queens knife headbands, and three different FOX Animation sunglasses designs.
Outside of the convention center, as we previously reported, the network will be offering unique offsite experiences, like the Scream Queens ride and free ice cream cart in downtown San Diego, Gotham "The Penguin" lookalikes roaming the Gaslamp and handing out free pairs of Oswald's signature sunglasses on Friday and Saturday, and a Gotham "Villainous 3-D Photo" opportunity at the Petco Interactive Zone. There will also be "X"'s around town for The X-Files.
Here's a look at the signing schedule (and as a reminder, all FOX signings are ticketed up in Sails — and you can read more about that process here):
Friday, July 10
BOB'S BURGERS Cast & Producers
LUCIFER Cast & Producers
MINORITY REPORT Cast & Producers
Saturday, July 11
BORDERTOWN Cast & Producers
FAMILY GUY Cast & Producers
GOTHAM Cast & Producers
THE LAST MAN ON EARTH Cast & Producers
THE SIMPSONS Cast & Producers
Sunday, July 12
SCREAM QUEENS Cast