The Hard Rock Hotel's annual Comic-Con-themed collectible pins will go on sale tomorrow, Wednesday, July 8. The Superhero themed pins are available individually at $12 each. The set is limited to 300 produced, and we will have 2 sets to give away at Enchantment Under the SDCC tomorrow night!
The 2014 Game of Thrones-inspired set, which we previously featured in a giveaway, is also still available in the hard Rock Hotel's Rock Shop, next to the lobby.
And here they are!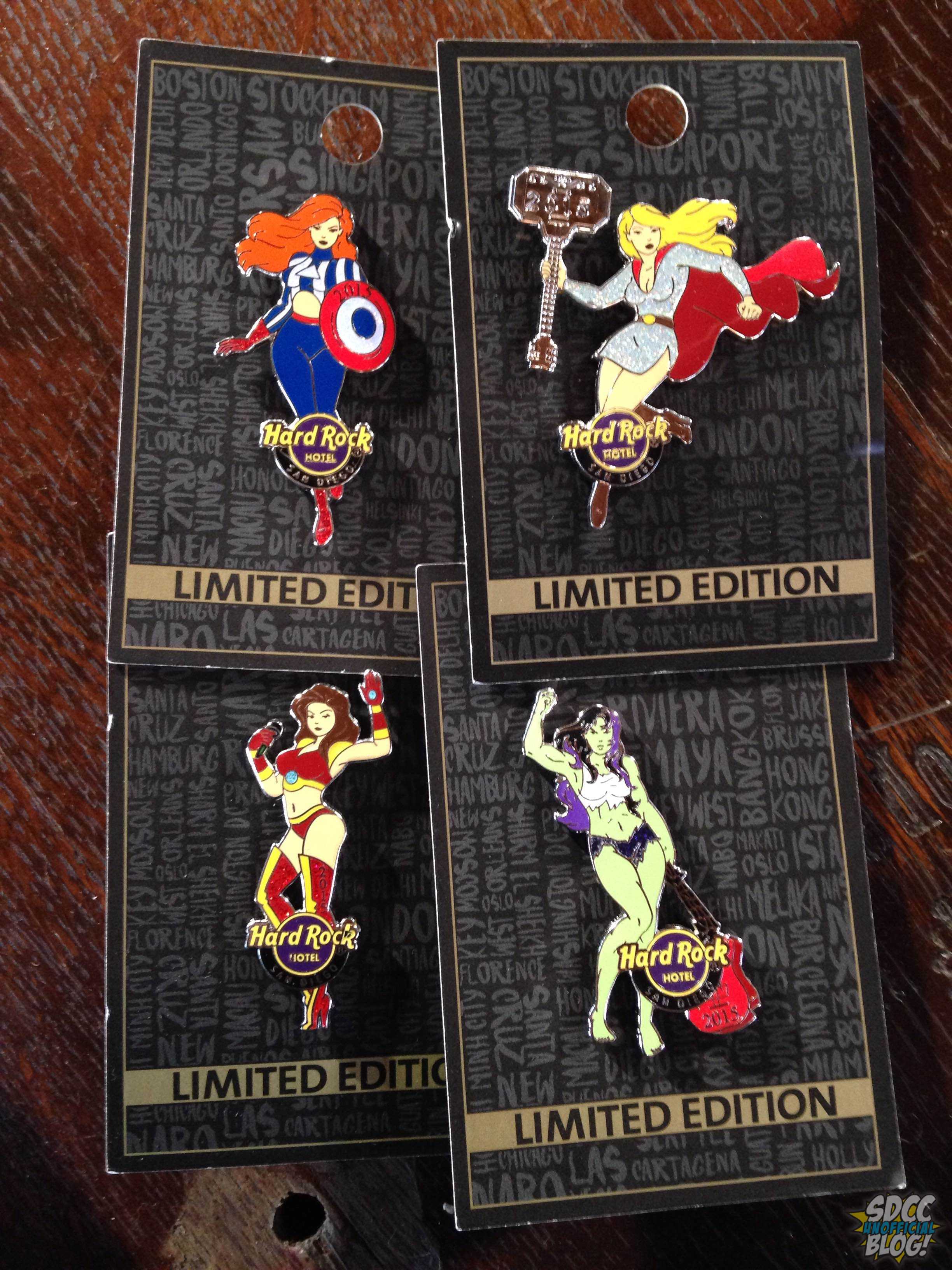 How awesome are these 2015 hard Rock Hotel pins? Let us know in the comments!