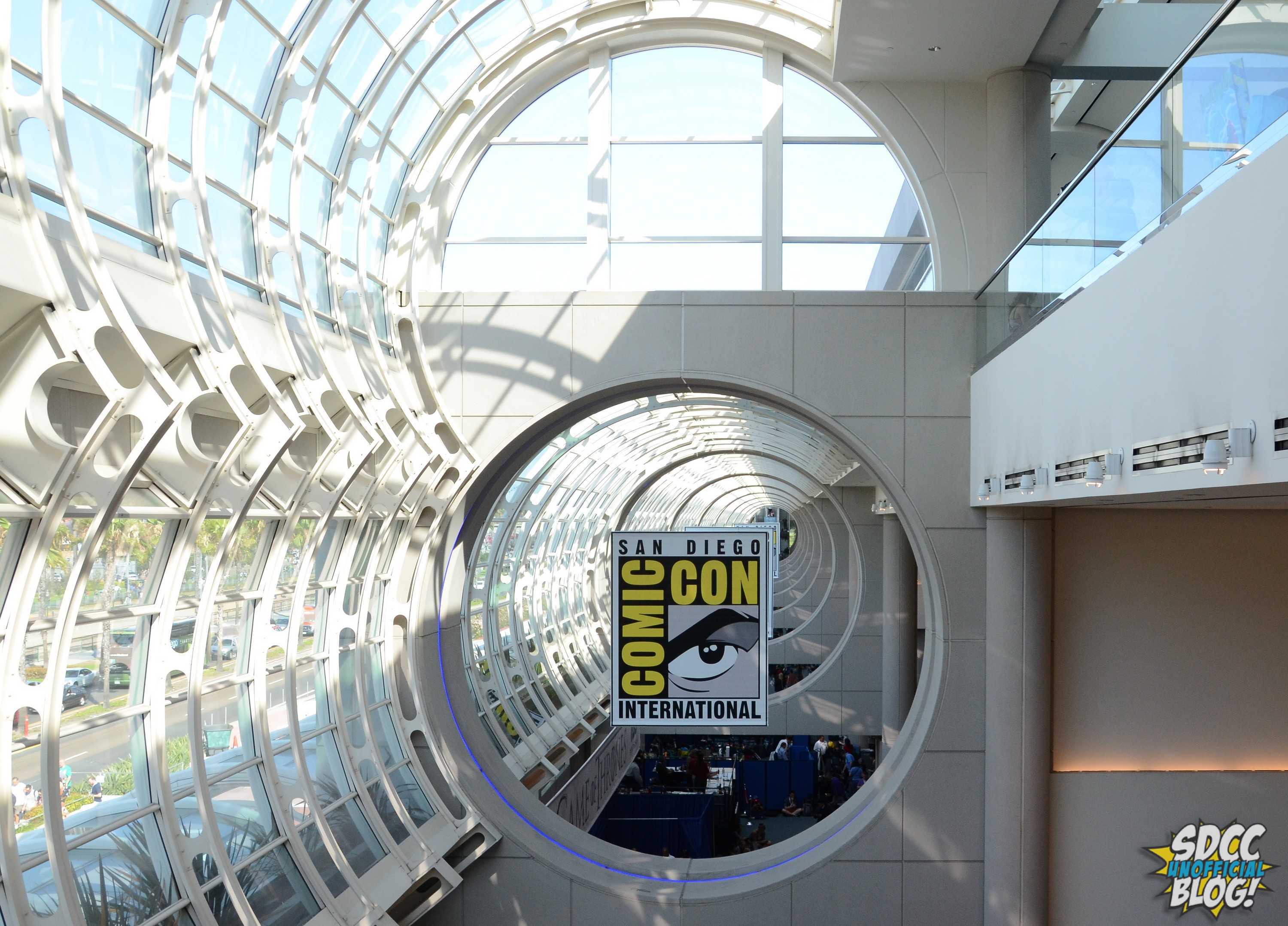 Even though we aren't even done with our 2015 coverage, we're already starting to look forward to 2016. And when we say "look forward to", we actually mean "start planning" because in the world of San Diego Comic-Con, there's no such thing as "too early". So we found some tidbits of information relating to next year's SDCC that our readers might find interesting.
First off, everyone start marking your calendars and booking your arrangements now. San Diego Comic-Con 2016 will be on Wednesday July 20 through Sunday July 24, which is what we've long speculated, but finally had confirmed.
Thank you for making 2015 Comic-Con a memorable one. See you next year! July 21-24, 2016.

— San Diego Comic-Con (@Comic_Con) July 13, 2015
Shortly before the convention, Comic-Con International signed a new contract to stay in San Diego through at least 2018 – meaning that we've got probably a year before we have to start the whole process all over again. The expansion project is currently on hold, following several major setbacks, including a court rejection of the planned tax to fund the expansion project, and the fact that the city has defaulted on its existing agreement to secure the parcel of land planned for the expansion. The project has been stalled for several months – so it's unlikely to break ground any time soon, but with the convention center scheduled to stay for at least another three years, it's not the major setback many attendees believe it to be.
"While its no secret that we have outgrown convention center space, our ability to expand into what I like to call the Comic-Con campus it is a direct result of these entities working together," David Glanzer, Director of Marketing and Public Relations of Comic-Con International, said during a press conference about the 2018 contract renewal.

That Comic-Con campus was in full effect for 2015, with dozens of offsites helping to spread out the large crowds. Many attendees this year commented that the exhibit floor and lines felt lighter (save for Friday's Hall H line), but Comic-Con International insisted during this year's Talk Back panel that they sold the same number of badges as last year. That means that instead, crowds were simply more evenly dispersed between a packed programming schedule, offsite events, and the exhibit floor. If 2016 offers as much as 2015 did, that's a trend that could potentially continue.
And there's a lot of potential to be had for 2016. There are a ton of movies coming out just in time for next year's San Diego Comic-con, including Doctor Strange, Star Wars: Rogue One, Bourne 5, Suicide Squad, Gambit, Fantastic Beasts and Where to Find Them, Moana, Guardians of the Galaxy 2, Trolls, and more.
Are you excited for San Diego Comic-Con 2016? Let us know in the comments.