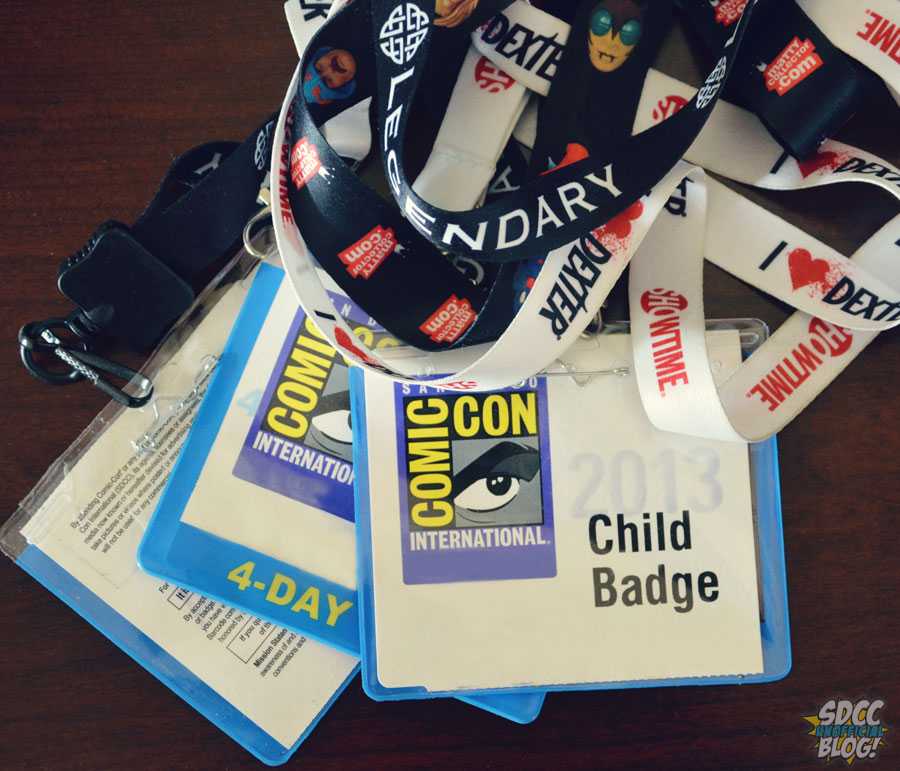 Last week, when Comic-Con International promised that the badge validation period would be coming soon, they weren't kidding. Today, the process opened up – and just like with last year, this process involves inputting a physical code from the back of your 2015 San Diego Comic-Con general attendee badge into your Member ID in order to be eligible for Preregistration for 2016, which will occur at a later date. You have between now and September 15, 2015, in order to validate your badge – meaning that Preregistration will occur sometime after that. And in fact, CCI specifies that "Comic-Con 2016 Attendee Preregistration will open sometime after October 31, 2015".
This badge validation process – which is only for general attendees who attended in 2015 – is presumably to help ensure that those trying to buy badges for 2016 really did attend, and didn't simply scalp their badges. Hopefully you followed our and Comic-Con International's advice, and kept that number.
Assuming you did, here's a look at the relatively simple process to validate your badge. Simply log in to your Member ID, enter your "Badge ID" printed on the badge, and click continue. Here are screenshots of the process: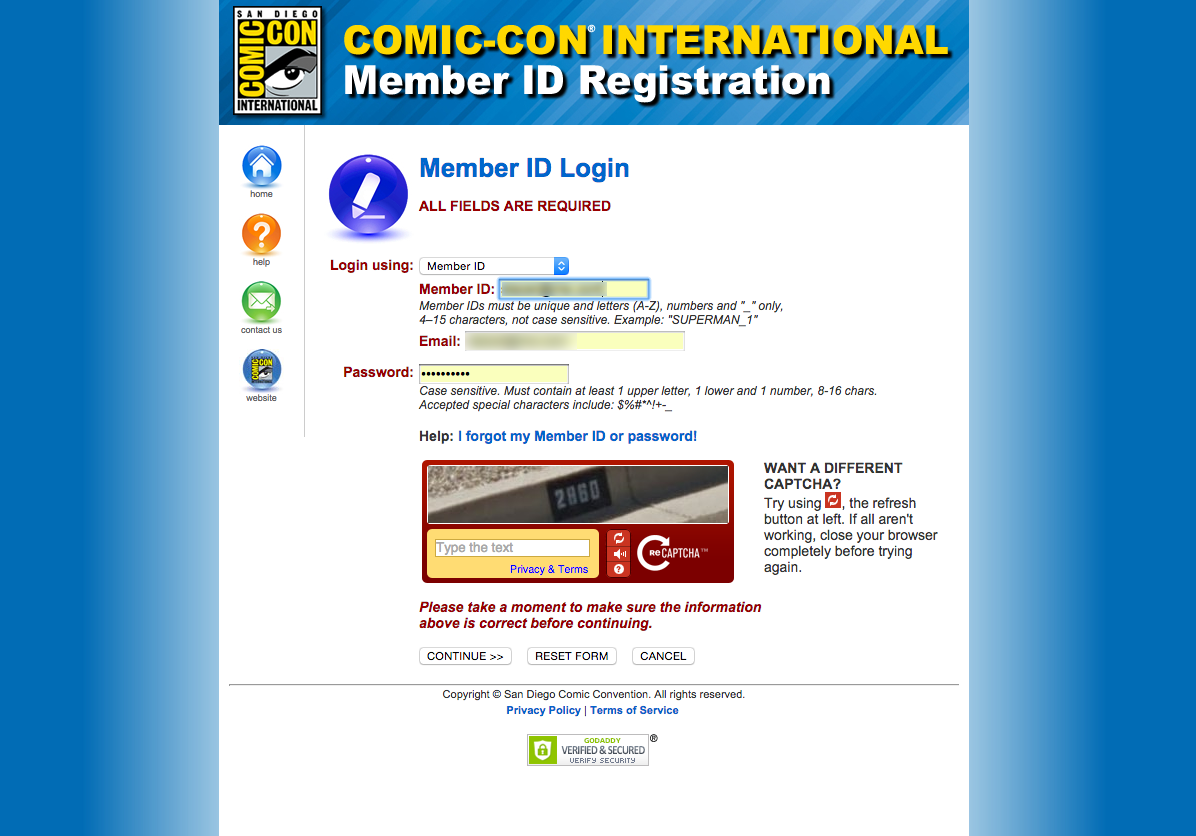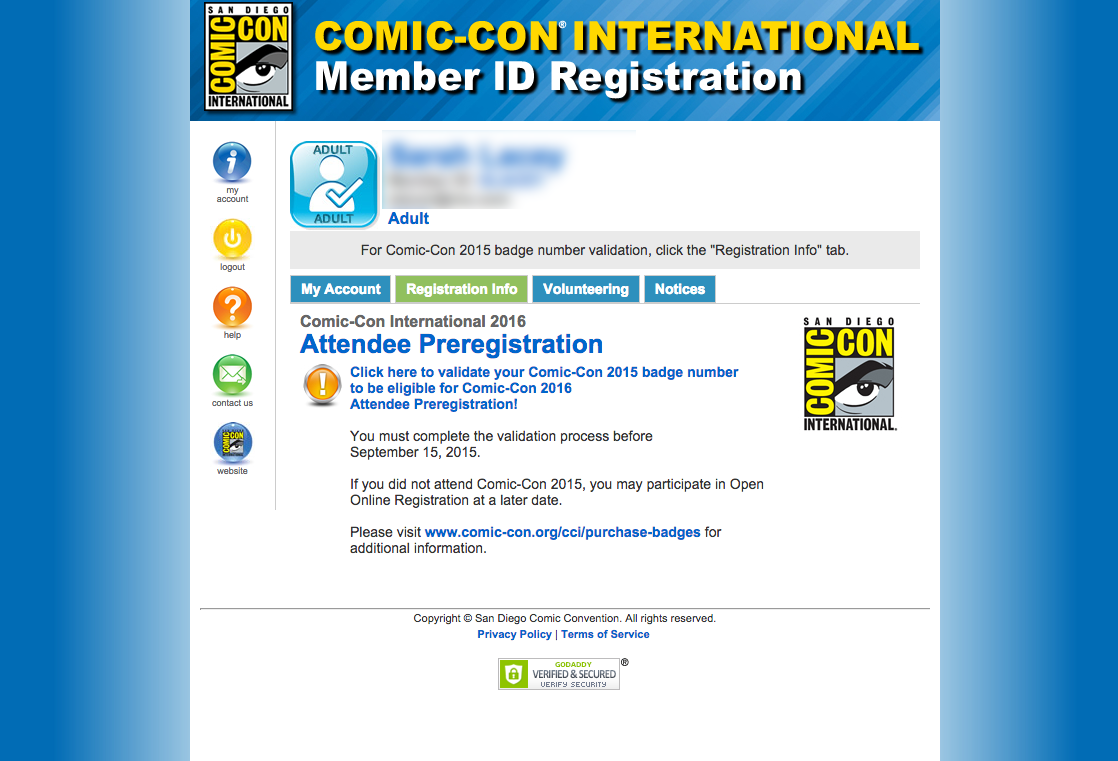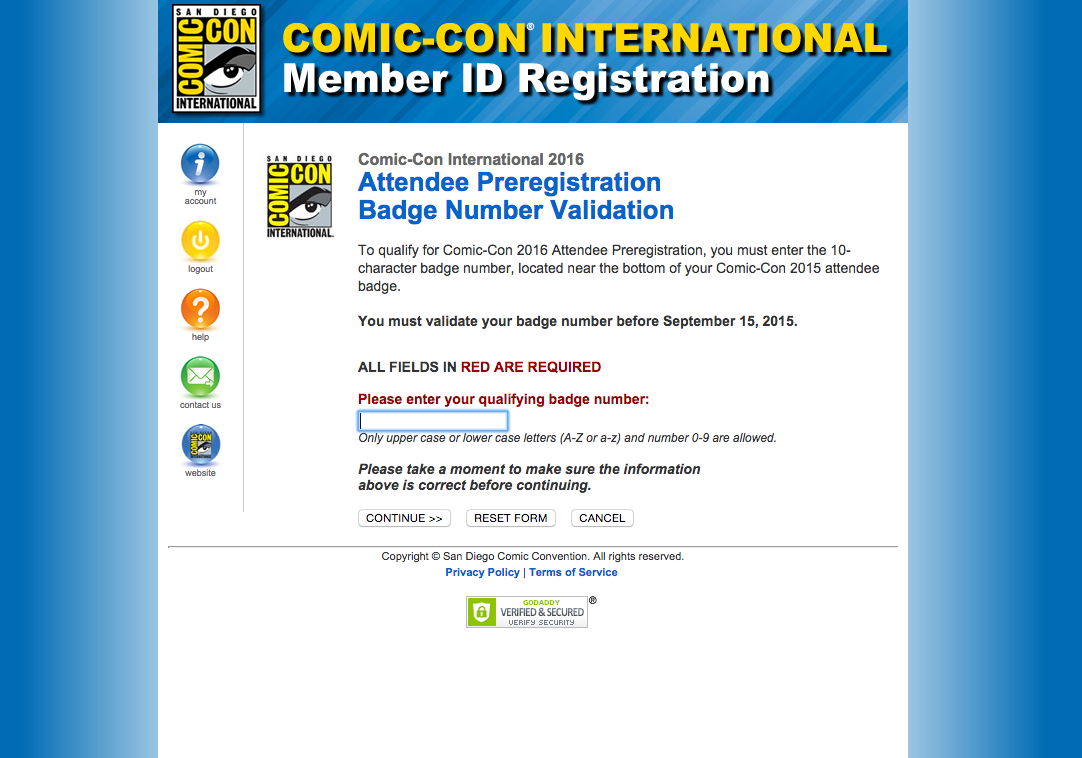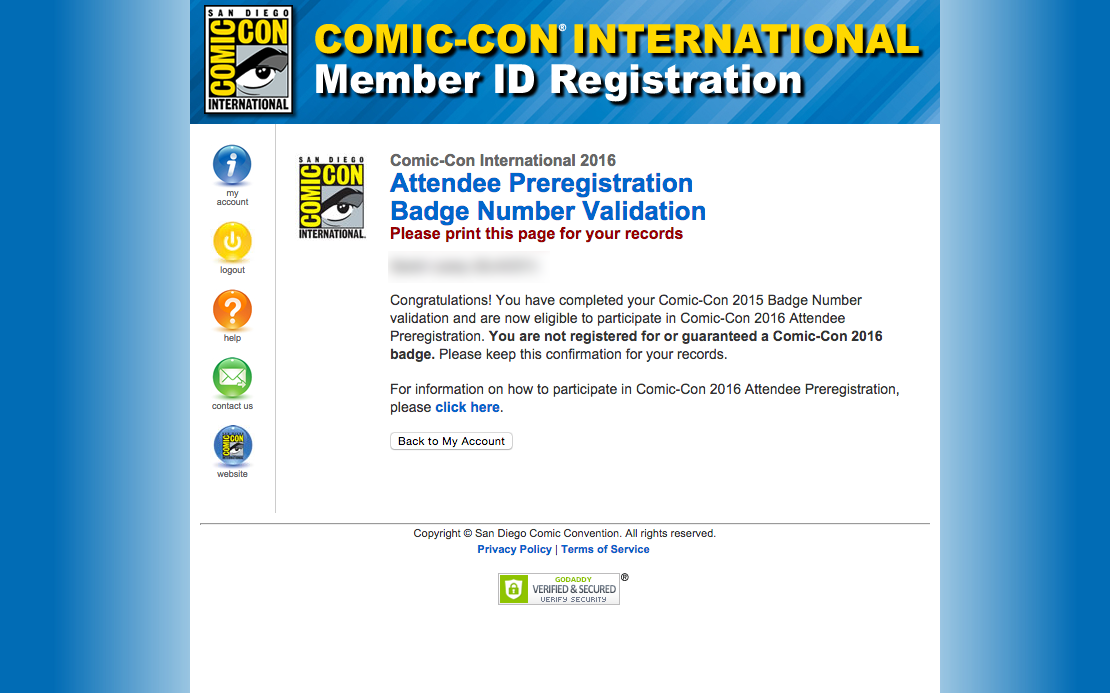 Just like always, children aged 12 or under before August 1, 2015, are eligible to attend San Diego Comic-Con 2016 for free with a paying adult, and require no registration. If your child attended in 2015 but is now aged 13 or older before August 1, 2015, then you'll need to convert them to a junior before September 15. There are several options for doing this, which are laid out on CCI's Child Badge Policy page.
There's no word yet on Open Registration, which is the badge sale in which anyone can attend, but CCI's site does mention that "if you did not attend Comic-Con 2015, you may participate in Open Online Registration in 2016" – making it sound like the tradition of holding Open Online Registration in the spring will likely be continuing.
For those who don't know, the largest benefit of Preregistration is that it effectively gives you two chances at a badge (Preregistration and Open Online Registration), and that the odds are potentially much better to score a badge. Here's a look at how the math for getting a badge in each sale roughly works out.