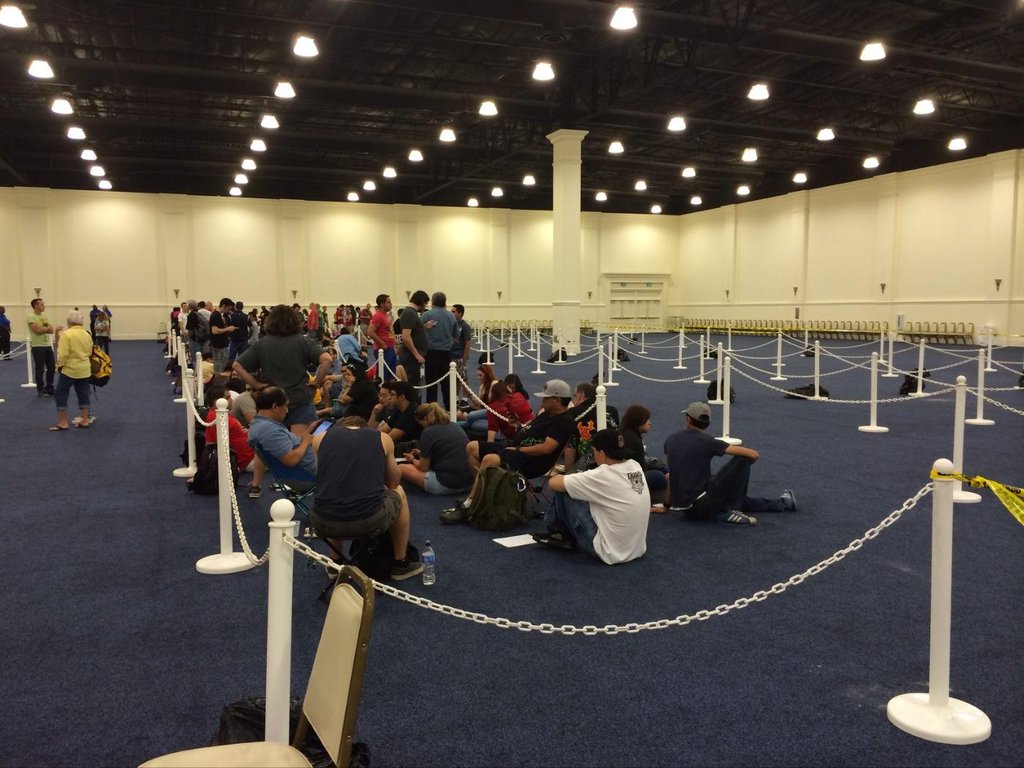 Your first few hours at San Diego Comic-Con (and WonderCon) could look a whole lot different next year.
CCI announced on the Toucan Blog that as they "continue to evaluative [their] registration and badge fulfillment process", they are "currently searching the option of mailing out Comic-Con and WonderCon badges prior to the event, which should make your arrival at the Con fast, easy, and convenient".
The announcement from CCI means that they still haven't made up their minds yet about whether they'll be mailing badges out for 2016, but they are urging attendees to log into your Member IDs to make sure that your mailing address is up to date and correct.
"As always, we continue to try to enhance the attendee experience at Comic-Con," David Glanzer, Director of Marketing and Public Relations of Comic-Con International, told us. "That certainly includes the registration process. At this time, mailing out badges is an idea about which we have had some discussion and should we eventually go down that route we want to be sure attendee information is as current as it can be. While we understand there are potential drawbacks to this scenario we are also exploring possible solutions to those drawbacks."
On the one hand, the idea of not having to schlep over to the Town & Country in Mission Valley or join the massive queue at the convention center to stand in line for four hours just to get your badge is very appealing. On the flip side though, this is a surprising move (assuming it happens at all) considering how anti-badge-scalping Comic-Con International has always been.
Frustrating or not, having to stand in line and present a physical ID during the actual convention is a bit of an automatic deterrent to anyone thinking about breaking the rules and trying to re-sell their Comic-Con badge. By physically mailing out a badge, where scalpers could potentially even write down the unique code required to verify for Preregistration eligibility the following year (a step many believe was added specifically to deter scalpers), there are a lot fewer obstacles in the way of someone looking to profit. While most other conventions are mailing out their badges to attendees, no other convention is as in demand as SDCC (with the possible exception of New York Comic Con) — and that's a market that every year, people try to capitalize on. This seems like something that's only going to aggravate that particular problem.
There are also a lot of other potential questions, like — how would attendees get their WB bags or souvenir guides? While we can't see those going away in 2016, how we receive those items would definitely be up in the air.
Still. Did we mention not having to stand in that line at Town & Country?
No date for Preregistration has been announced yet, but keep your eyes peeled, as we fully expect to hear something in the next few weeks.
Do you think CCI should mail out badges? Let us know in the comments.