There's a lot of planning that goes into attending a convention – you need a ticket, a place to sleep, to plan your schedule, and you also need to know where to park your car so you don't wind up walking five miles or paying $50 per day. Today, Comic-Con International revealed some parking information for WonderCon Los Angeles, just in time to give con-goers a chance to figure out travel information before this weekend's convention.
Unlike at San Diego Comic-Con, where multiple lots are available for pre-paid parking, WonderCon this year appears to only be offering pre-pay parking for the West Hall of the L.A. Convention Center. Parking for the West Hall is now on sale, with a 3-day parking pass going for $75, or you can purchase a Friday, Saturday, or Sunday pass individually for $30 each. Attendees may park between 6AM-2AM, with no overnight parking available, and no in/out privileges.
The Los Angeles Convention Center website states that it can accommodate 5,600 vehicles – but that number likely occurs to all garages, not just the West Hall. Looking at a map, depending on scale, the West Hall is maybe 40% of that capacity for the LACC – so it's a far cry from being able to accommodate everyone.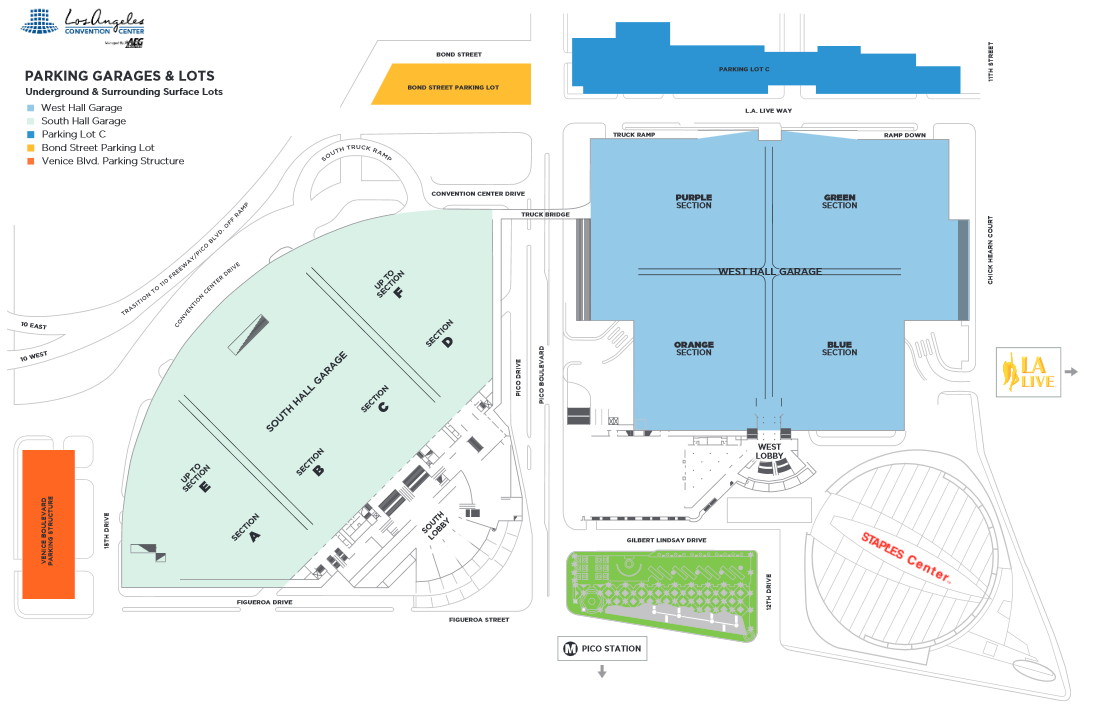 Still, it's downtown Los Angeles, so there won't be a shortage of places to park – but if you want to cross something off your to-do list for the convention, this is an option.
All other lots in the area will be available on a first-come, first-served basis.