Conventions are a lot of things to a lot of people – maybe you attend for exclusives, maybe for the panels, for the cosplay, and so on – but there are a few aspects which have an impact on every attendee. One of those is the free Souvenir Book, the program that's handed out to all attendees, so that they have a cool memento of the event, a guide to everything the convention has to offer, and a valuable resource.
Comic-Con International has just unveiled the design for the WonderCon 2016 Souvenir Book, as well as the artwork for this year's t-shirt. They feature Batman V Superman art by Justice League artist Jason Fabok and color art by Brad Anderson. They will also have available a WonderCon logo shirt.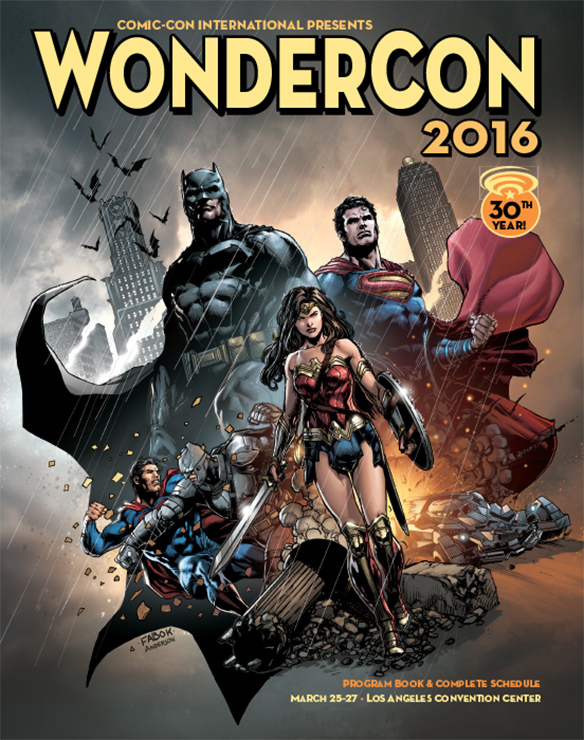 While the program will be handed out to attendees during badge pick-up at the Los Angeles Convention Center, the t-shirt with it's exclusive art will only be for sale at WonderCon 2016 at the Graphitti Designs booth.  There will be no online orders for the shirts.  For more information on pricing and sizes check out Comic-Con International's website.
What do you think of this year's design? Let us know in the comments.