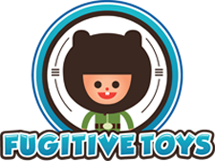 Popular vinyl toy seller Fugitive Toys is hosting a (Funko) Pop Party on Saturday, March 26 – and you're invited (to get a ticket before they sell out, that is).
The event will take place from 8:30PM – 11:30PM at a still-to-be-determined location, though Fugitive Toys promises it will be within ten miles of the Los Angeles Convention Center. Attendees will be treated to dinner, games, and prizes.
VIP admission is already sold out, but general admission is available for $65. [UPDATE] Tickets now sold out.