As almost any attendee will tell you, convention food is rarely appealing. It's often overpriced and not very appetizing. However, one of the best features of WonderCon has been the diversity of food offerings in the immediate area — including the food trucks, which are back even though the convention has been moved to Los Angeles this year.
Thanks to one of our wonderful readers and fellow food truck lovers, Jon Reeves, we've now got at least a partial look at the food trucks heading to WonderCon 2016 (or Los Angeles Comic-Con, or whatever it's being called these days), and we've rounded up what we think are some of the best offerings from each. This is by no means a complete list – but if you've been chomping at the bit to know which food trucks will be at the con, here's your first look.
Crepes Bonaparte
Hours:
Friday: 9AM-8:30PM
Add a little French flair to your WonderCon experience with Crepes Bonaparte, which offers both savory options (like Caprese or King Brie, with brie, sliced apples, bacon, and turkey), dessert options (the Spicy Apple Bottoms with apples, cinnamon, whipped cream, and caramel sounds delish), and even breakfast options. Plus, they've been adding Peeps to their items for Easter, so who doesn't want a little marshmallow bunny to go with their meal?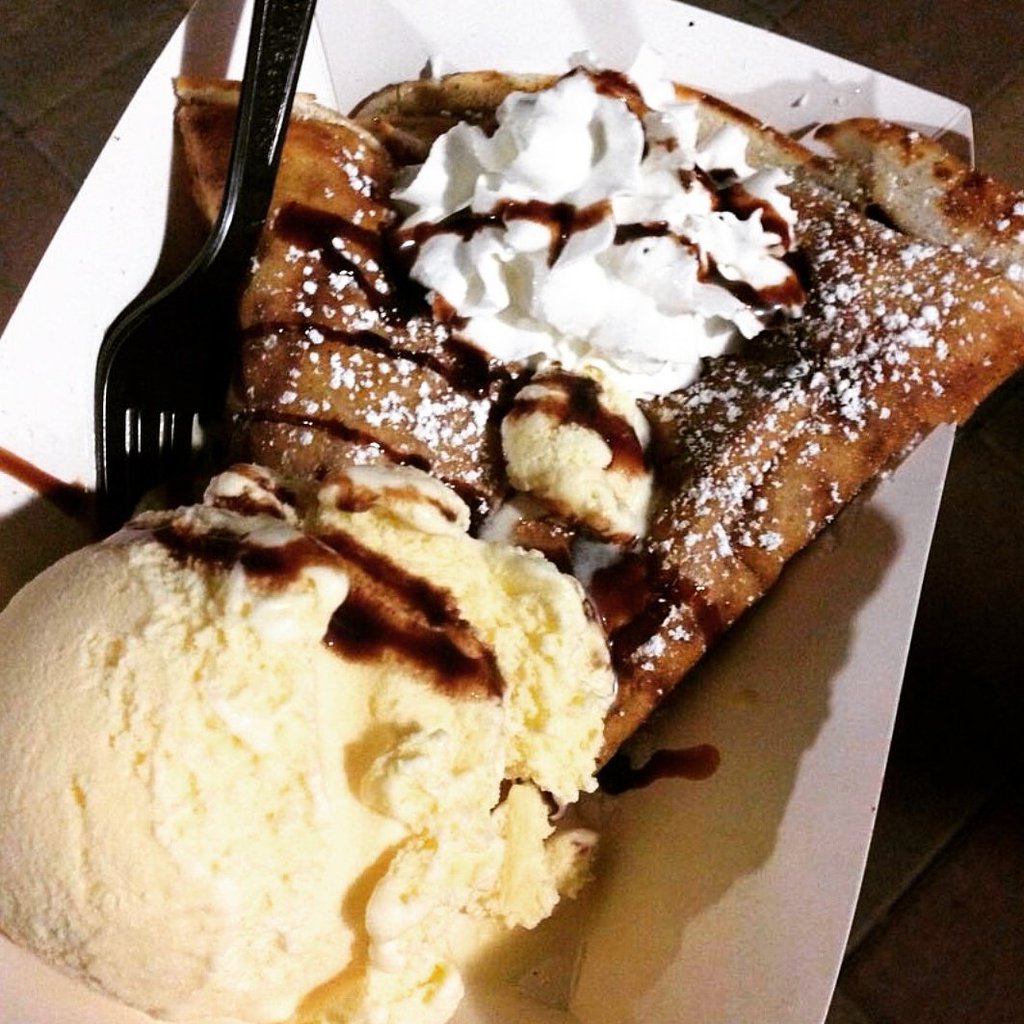 Jogasaki Burrito
Hours:
Saturday: 10AM-close
Sunday: 11AM-close
The home of the original sushi burrito, Jogasaki Burrito, hits all the right notes with its flavorful offerings. Try the 4B, which combines spicy salmon, avocado, cucumber, shrimp tempura, and BBQ eel wrapped with soy paper – or go for an order of Spicy Tuna Nachos. For a more traditional (but still perfectly bite-sized) option, grab a Golden State Roll, a deep fried version of your favorite California roll.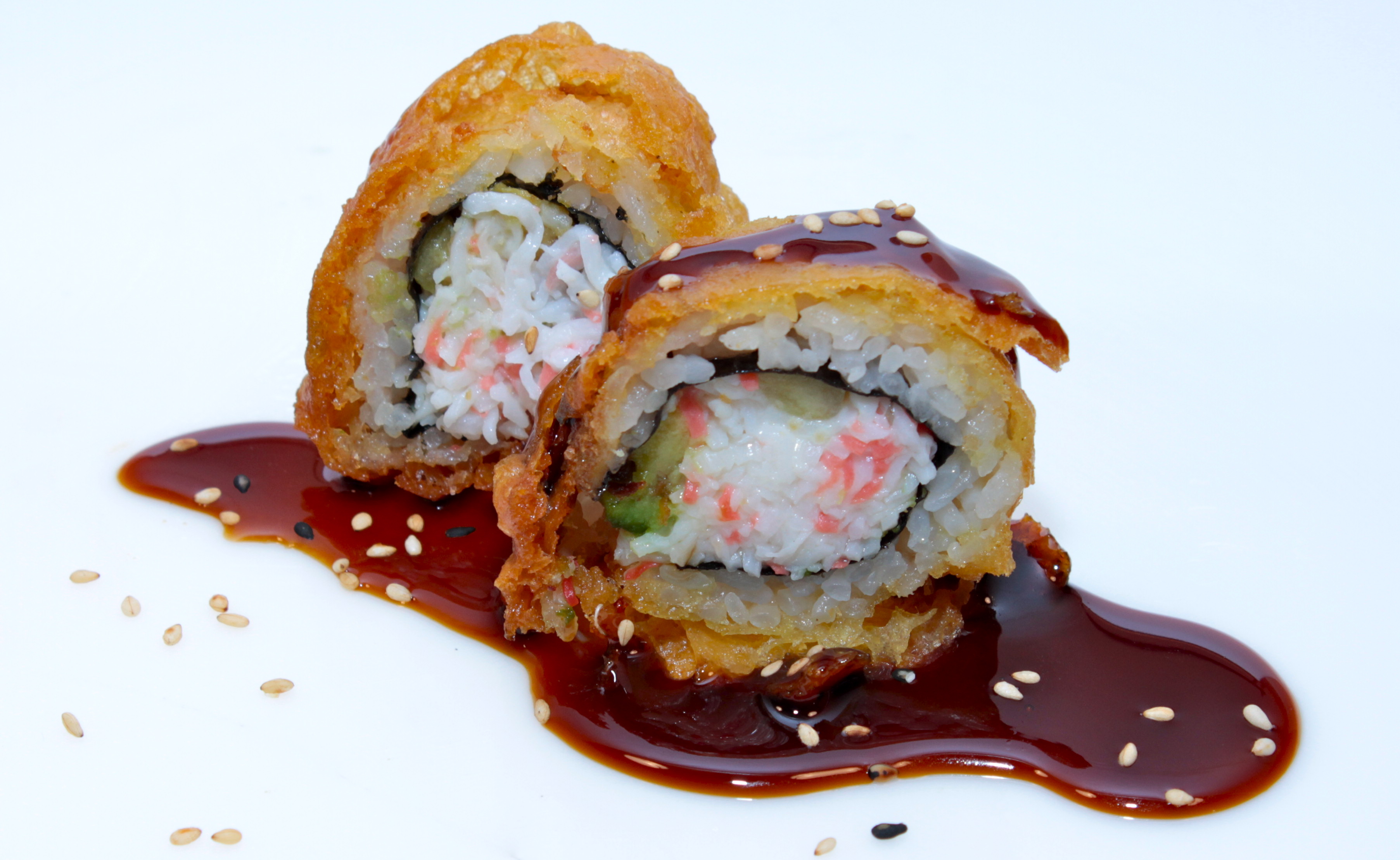 The Lobos Truck
Hours:
Friday 8AM-8PM
Saturday: 8AM-8PM
Sunday: 8AM-8PM
American comfort food with a twist is The Lobos Truck's specialty, as they serve up items like "Wachos" (criss-cut fries with nacho toppings, in flavors like Buffalo with bacon and scallions or Green Dragron with guacamole), The Chinook (America-Kobe beef burger with garlic aioli, and cheddar on a Bricohe bun), and Baby Back Ribs. There's even delicious Mac'n'Cheese, and "Bunny Food" for lovers of lighter fare (try the Chicken Bacon Ranch Salad).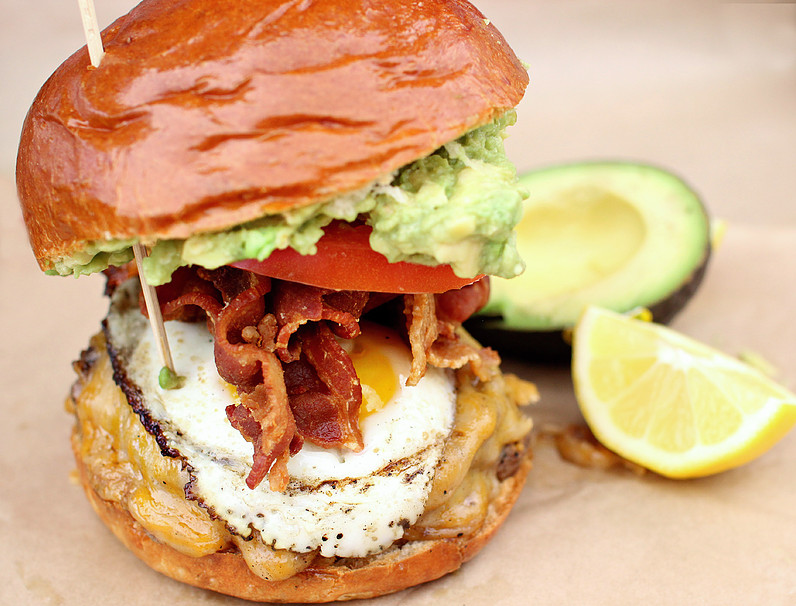 Mandoline Grill
Hours:
Saturday: 10AM-7PM
Mandoline Grill serves up traditional and vegan-friendly gourmet Vietnamese, in a variety of options. Choose from Vietnamese Nachos – tortilla chips topped with your choice of meat, jalapeno, mint, cilantro, scallion oil, and sriracha – or Bún (rice noodles with your choice of meat and mixed greens, cucumbers, shallots, crushed peanuts, scallion oil, and sauce). There's also tacos and Bánh mì, a sandwich served on a French baguette.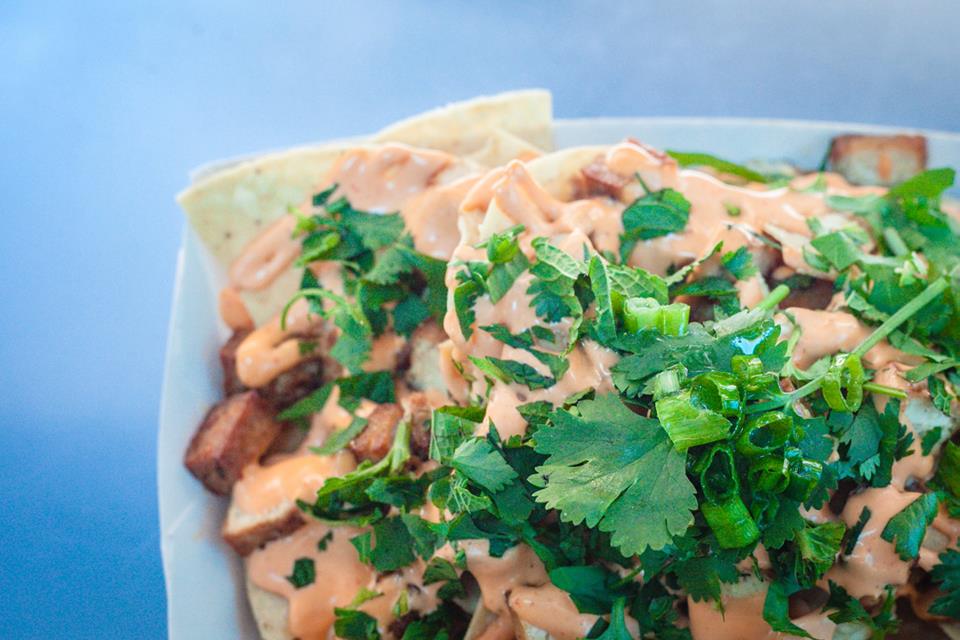 Me So Hungry Truck
Hours:
Friday: 9AM-8:30PM
Saturday: 9AM-8:30PM
Sunday: 9AM-8:30PM
Me So Hungry will be bringing WonderCon attendees gourmet food without the gourmet price. Munch on items like the PB&J Burger, which combines peanut butter, jelly, sriracha, bacon, and cheddar in a single burger, or dive in to the Flyin' Hawaiian Sliders which pair chicken with crispy Maui onions and chipotle aioli. They also serve up garlic parm shoe string fries and sweet potato fries. Yum.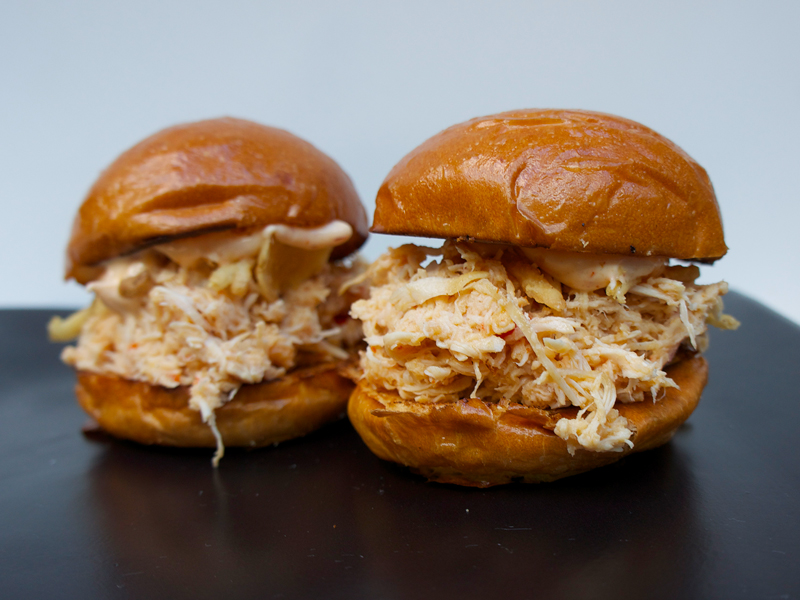 The Paradise Truck
Hours:
Friday: 12PM-7PM
Saturday: 10AM-7PM
Sunday: 10AM-5PM
Get your dessert on at The Paradise Truck, which dishes up high-quality cookies and ice cream. Enjoy an ice cream cookie sandwich, or even grab a root beer float or Very Berry Float (strawberry soda served with a scoop of strawberry ice cream) for a quick sugar-rush on the go.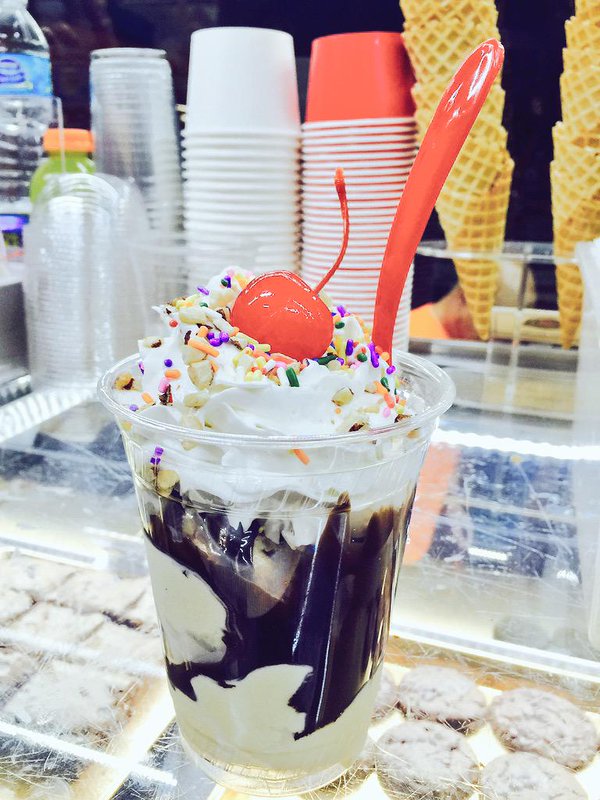 Slammin' Sliders
Hours:
Saturday: 8AM-close
Sunday: 8AM-close
Few things in life are better than a well-made slider, especially when you're on the go. And Slammin' Sliders offers plenty of great options, like Double Onion Kobe sliders, Po-boy sliders, pulled pork sliders, California Chicken Sliders… You get the idea.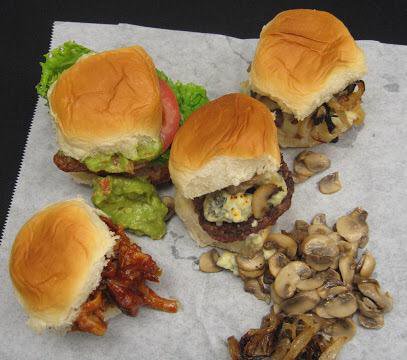 And while these aren't directly at WonderCon, these food trucks will be in the general area, and might be worth a short detour:
Made In Brooklyn
Hours:
Friday: 11AM-2PM (in Pershing Square)
You might be on the west coast, but you can get a taste of the east coast with Made in Brooklyn, serving up New York style pies. You'll have to check with the daily menu on Friday, but their rotating menu includes options like an Artichoke Pesto, the Meat-Za (pepperoni, and house-made sausage and meatballs), the PPP (pulled pork), and also options for a simpler palate, like Margherita or Cheese. MIB also serves up sandwiches, garlic knots, salads, and more. This is one detour you might want to make.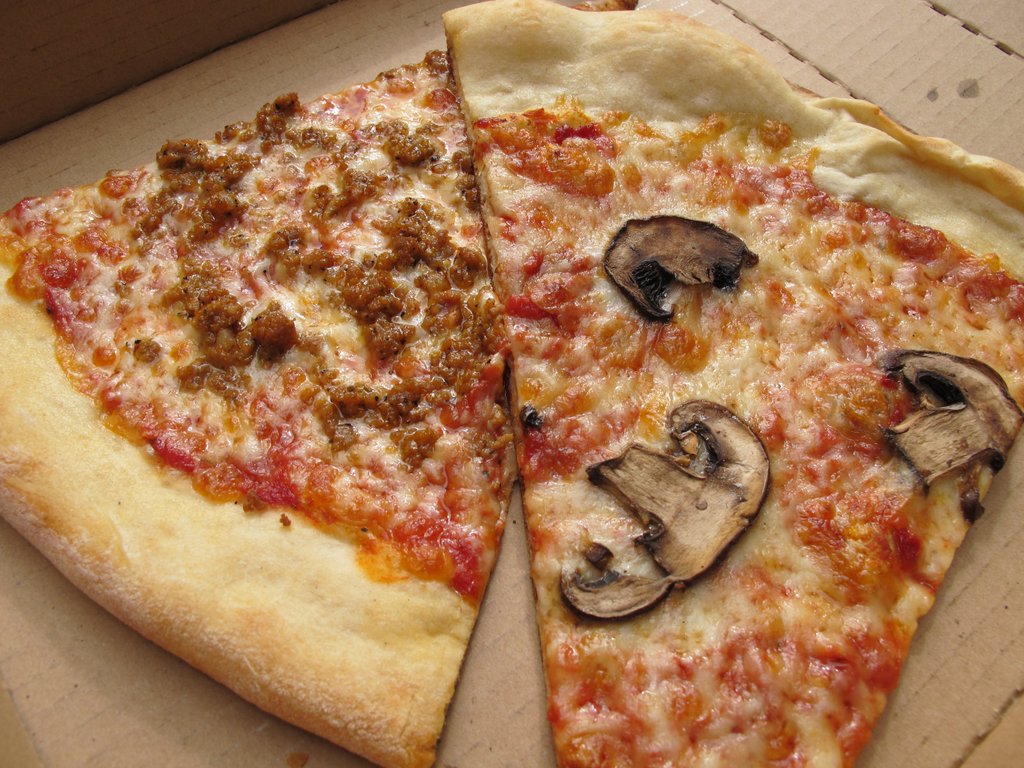 Kogi
Hours:
Friday: 11:30AM-2:30PM (at 300 S Grand Ave)
Korean and Mexican never tasted so good together. Kogi BBQ will be over at 300 S Grand Ave on Friday, with options like short rib and spicy tacos and burritos, kimchi quesadillas, calamari tacos, and more.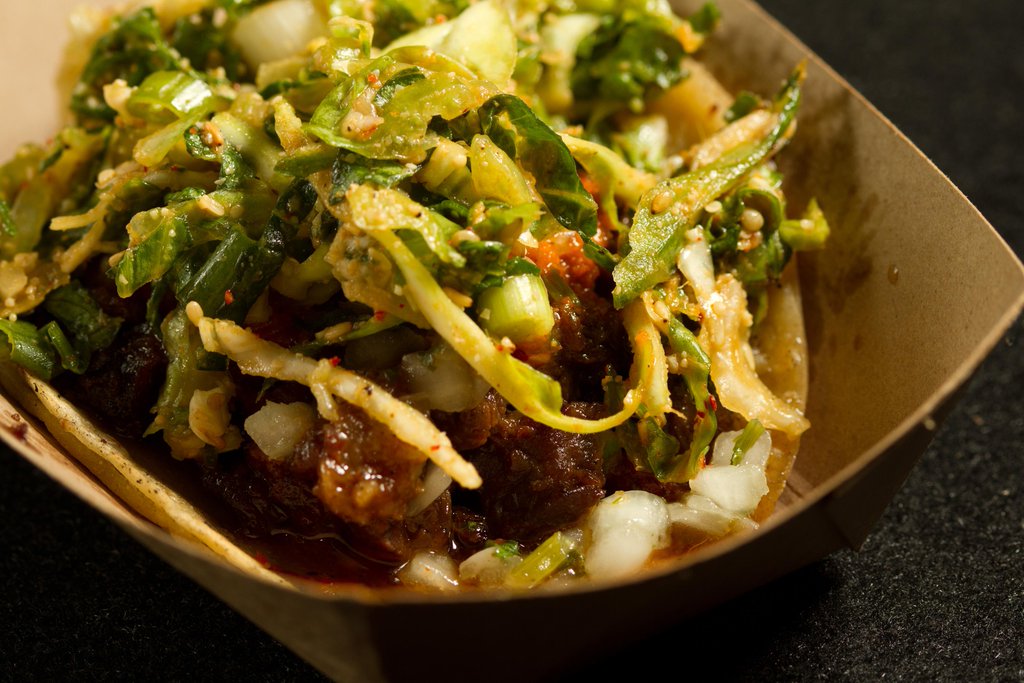 Do you know of another food truck headed to WonderCon? Let us know in the comments.