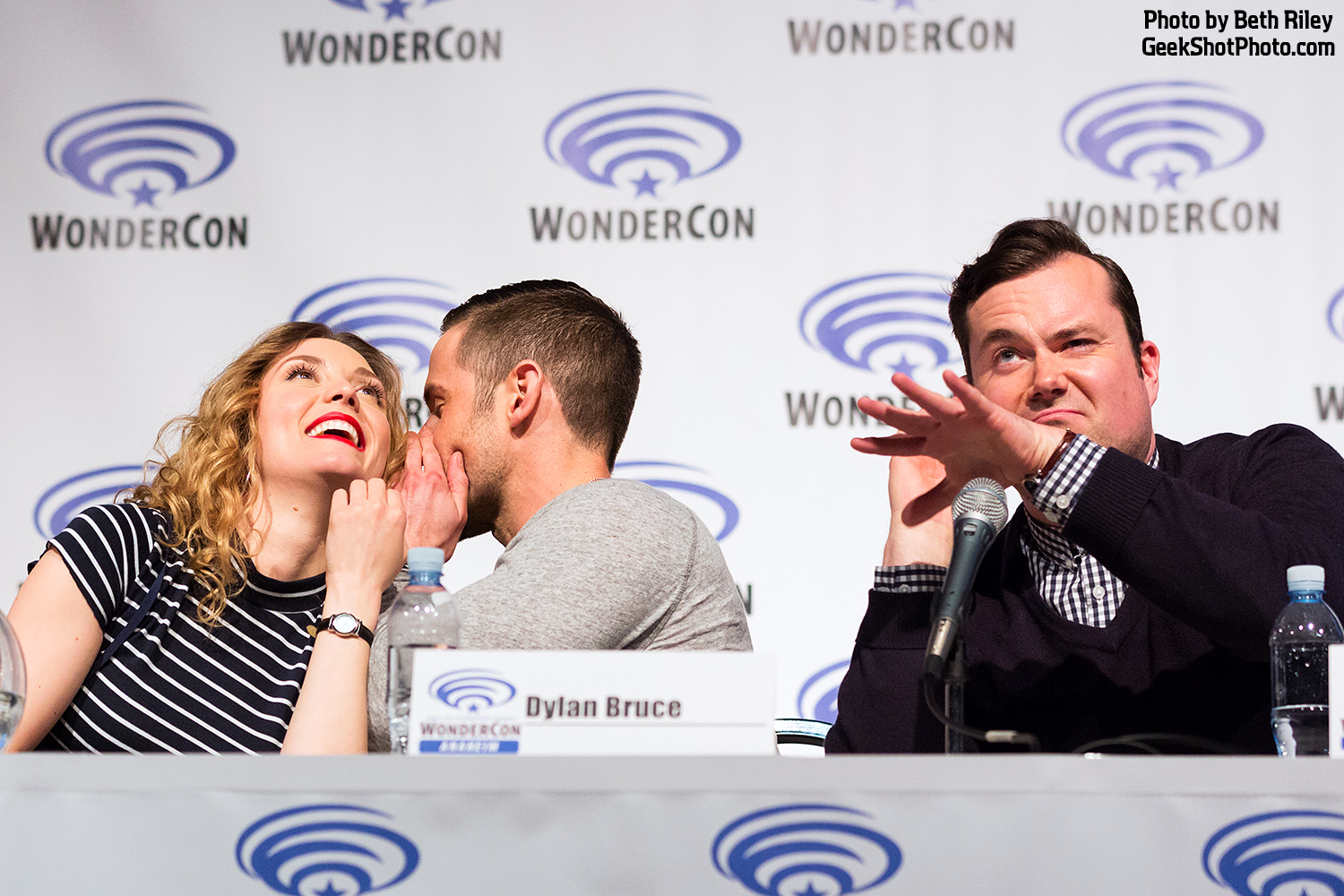 Clone Club is now in session. BBC America is bringing their popular TV series Orphan Black back to WonderCon in 2016, with a panel set for Saturday, March 26. No time or panel room have been announced.
The official Twitter and tumblr accounts revealed that the panel, titled 'Men of Orphan Black' will feature a sneak peek of the upcoming season four, as well as a Q&A with creators and stars. Although no cast were named for the panel yet, given that it does specifically state 'Men of Orphan Black', star Tatiana Maslany is probably out, along with Evenlyne Brochu and Maria Doyle Kennedy. However, there are still plenty of options for panelists, including Jordan Gavaris, Kristian Bruun, Kevin Hanchard, Ari Millen, and more.
[UPDATE] It appears that Hanchard at least will be on the panel, as he tweeted that he will be in attendance.
orphanblacktv's photo https://t.co/zpODEnUTt8 Here we con, I mean come. March 26th!!! @wondercon @orphanblack

— Kevin Hanchard (@KevinHanchard) March 2, 2016
The series made its WonderCon debut last year, when co-creator Graeme Manson, and cast members Gavaris, Brochu, Bruun, Kennedy, and Dylan Bruce were on hand to discuss the show.
Season four of Orphan Black premieres on BBC America on April 14, 2016.
#OrphanBlack is coming to @WonderCon Saturday, March 26th. More details to come, #CloneClub. pic.twitter.com/nGajUiANMT

— Orphan Black (@OrphanBlack) March 2, 2016