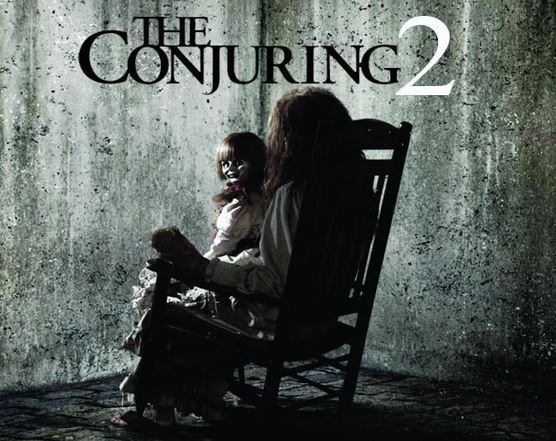 The biggest question mark on the WonderCon 2016 programming schedule has been the Warner Bros./New Line joint presentation, set for Saturday, March 26 from 12PM-1PM in the Microsoft Theater. When it was first announced, the contents of the panel schedule were notably blank – but no more.
Warner Bros. and New Line will be bringing the upcoming supernatural thrillers The Conjuring 2 and Lights Out.
For The Conjuring 2, which sees Vera Farmiga and Patrick Wilson star as Lorraine and Ed Warren as they investigate a paranormal case of a single mother raising four children in a house with malicious spirits. At the con, only director James Wan will be in attendance, as he debuts footage from the film.
Lights Out will bring more star-power to the panel, as filmmakers David F. Sandberg and Lawrence Grey take the stage with cast members Maria Bello and Charlotta Losten (also known as Lotta Losten). They'll be debuting footage and discussing the film, about a woman haunted by a creature that only appears when the lights go out.
There's still a possibility that attendees could get teaser footage of something else on WB or New Line's upcoming slate – and there's a lot to choose from, including Suicide Squad, Wonder Woman, Central Intelligence, Fantastic Beasts and Where to Find Them, and more. Showing a clip or a new trailer for one of their buzzier titles could be the easiest way to get press coming out of WonderCon – and it's a move we hope they'll make.
Will you be heading to the WB/New Line panel? Let us know in the comments.