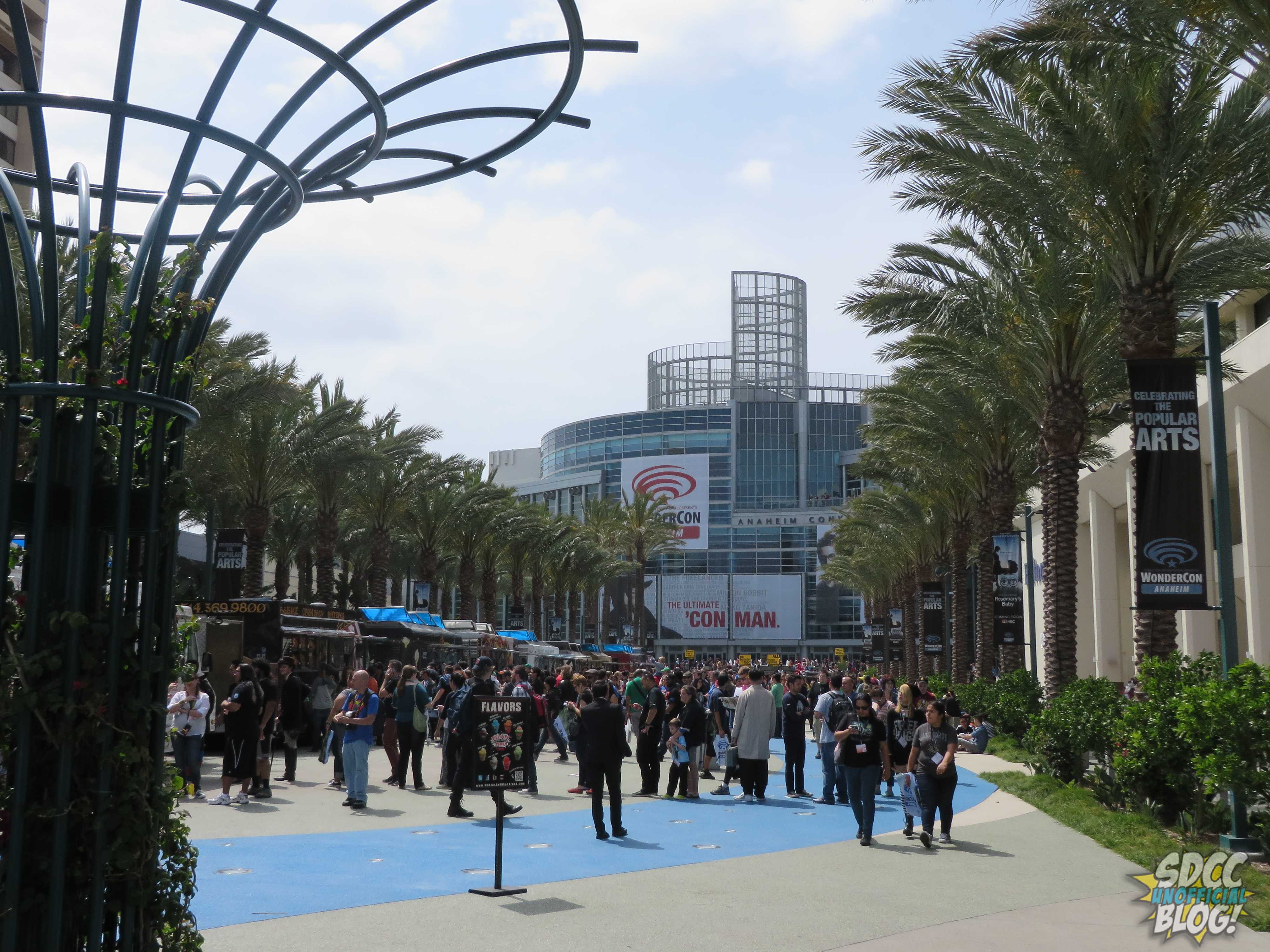 WonderCon 2016 is set to debut in Los Angeles tomorrow – and it may be a one-time event for LA, as L.A. Biz recently interviewed the Los Angeles Convention Center's General Manager, Brad Gessner, who confirmed that WonderCon will be heading back to Anaheim in 2017.
WonderCon will be back in Anaheim next year, Gessner said, as the LACC wasn't able to book the preferred dates for the event.
[UPDATE] Although they don't delve into specific dates, Comic-Con International themselves declared both the move and next year's dates in this year's souvenir guide book: March 31 – April 2, 2017. That means it's moving away from Easter weekend. Here's a look at the ad, from Andrew Sanford:
https://twitter.com/LA_Rabbit1/status/713126595515449344
WonderCon is no stranger to moving facilities. The convention was previously held in Oakland from 1987-2002, San Francisco from 2003-2011, and then to Anaheim from 2012-2015. For 2016, the Anaheim convention center is currently undergoing construction, which will add 200,000 square feet to its existing 1.6 million square foot facility, but which made it difficult to hold Wondercon there this year. CCI signed a one-year agreement with Los Angeles, and now, it looks like it's heading back to Anaheim, where it will be able to make use of its updated facility.
However, that doesn't mean that LA is giving up on Comic-Con International. Gessner went on to state that they're still having conversations with CCI about trying to move San Diego Comic-Con in the future, after their current 2018 agreement is up.
"Much will depend upon negotiations that are currently underway in San Diego," Glanzer said, but "whether it's in '19 or '20 or' 21 or beyond, we're going to keep tying," Gessner said.
Part of their appeal to Comic-Con International may include the expansion efforts the Los Angeles Convention Center is currently planning for their own facility, which include expanding the West Exhibit Hall to approximately 355,000 square feet, the creation of a new 75,000 square foot exterior ballroom and exhibit space, an addition of 78,000 square feet of meeting space, and a 97,000 square foot Grand Ballroom. They're also proposing an on-site headquarters hotel with at least 1,000 hotel rooms.
Of course, even with those additions, the Los Angeles Convention Center will still only clock in about 1.32 million square feet – behind Anaheim's 1.8 million (with their expansion) and the San Diego Convention Center's 2.6 million (not including hotel and other space utilized for meeting space during the convention).
We'll update as we get more information.
Are you excited that WonderCon is moving back to Anaheim for 2017? Let us know in the comments.