WonderCon is just over two weeks away – which means that we'll start to see the full, official schedule beginning Friday of this week. But there's plenty of other news to be had for the March 25-27 convention, including news about what to expect from Hero Complex Gallery, a first-look at some panels, news about games you can play from both Capcom and Nintendo, a Funko exclusive that will be at the con, and much more.
Here's a look at what you might have missed:
Bleeding Cool has the details on a very mighty exclusive for San Diego Comic-Con. Rich Johnston reports that BOOM! Studios' covers for Mighty Morphin' Power Rangers #1, with exclusives set to appear at WonderCon, ECCC, San Diego Comic-Con, and New York Comic Con, will connect to create a four-part image. From Bleeding Cool, here's a look at the Emerald City Comicon cover: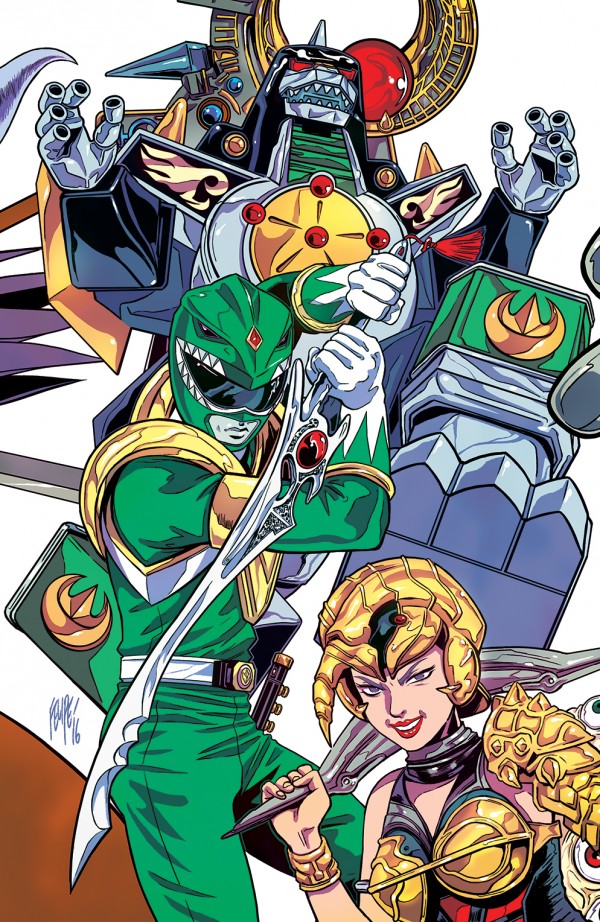 Ron Coleman and Maya Mazon's parody comic, Kevin: The Drunk Jedi, will be available at the RNA Brand Ent. Booth #SP088 at WonderCon. To quote the comic, may the drunkenness be with you.
Going to #WonderCon ? Come see the @RNABrand booth SP088 for our #STARWARS parody comic pic.twitter.com/lhDQClIkeA

— KevinthedrunkJedi (@The_Drunk_Jedi) March 1, 2016
Although they haven't yet revealed specifics, Hero Complex Gallery will be in the double-sized Booth #2203, and will be bringing along "a number of your favorite artists" and holding special events during WonderCon. One artist we do know will be in attendance? Ape Meets Girl, who told /film that, "I've worked on a couple of things with Hero Complex Gallery which we'll be debuting at Wondercon this month, and I'll be flying over for that too so come and say hi." We'll update you once we have more.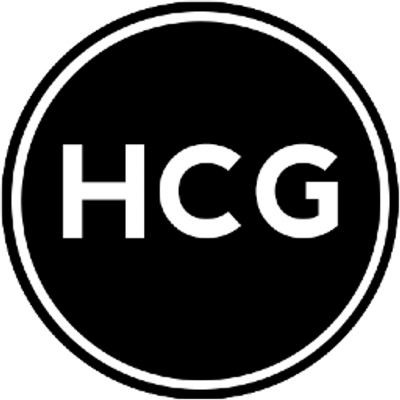 It's-a me, Luigi! Designer and illustrator Jaime Ugarte showed off some Mario and Luigi notepads that will be available at WonderCon, where he'll be tabling with Gabby Zapata. Find them both at Booth #G-30.
My Mario & Luigi Notepad will be available at Wondercon this March. I'll be tabling with @gabbyzapata 🙂 pic.twitter.com/gTdYukl8ZP

— Jaime Ugarte (@haimeh_ugarte) March 2, 2016
Collider will be holding a Collider Heroes panel this year, with Heroic Hollywood's Umberto Gonzalez appearing on the panel.
will be at @wondercon as part of the #colliderheroes panel!

— Umberto Gonzalez (@elmayimbe) March 2, 2016
Speaking of panels, there's plenty of awesomeness to be found in the CCI-released schedule of Fan Culture Panels. Although the full schedule will be released starting this Thursday, CCI unveiled information about panels such as The Psychology of the Marvel TV Universe with writers D.J. Doyle (Agents of S.H.I.E.L.D.), Jose Molina and Lindsey Allen (Agent Carter), and Christos Gage (Daredevil). There's also I'm in the Nerd Business with panelists from Loot Crate, Badali Jewelry, Nerdstrong Gym, and more – as well as a look as The Asian American Superhero with Jim Lee, Maurissa Tancharoen (Agents of S.H.I.E.L.D.), and more. Check out all the Fan Culture Panels on the Toucan Blog. That's shaping up to be a lot of Agents of S.H.I.E.L.D. at WonderCon. We're just sayin'.
Sean Glumace will alos be bringing his Full-Time Creative Work on a Part-Time Schedule back to SDCC on Sunday, March 27, according to his blog.
Resident Evil fans should plan on swinging by Capcom Booth #2024 Umbrella Corps, a spin-off of the Resident Evil franchise set to be released in May 2016.
Big thanks to everybody coming out and playing Umbrella Corps! Next stop is WonderCon! https://t.co/BDmBxX46QA

— Resident Evil (@RE_Games) March 3, 2016
Artist Irene Flores, who has some adorable Marvel prints we've got hanging in our own home, will be debuting a Wonder Woman print with gold foil at WonderCon. Stop by Table H-35 at WonderCon, or find the piece in her online store in April.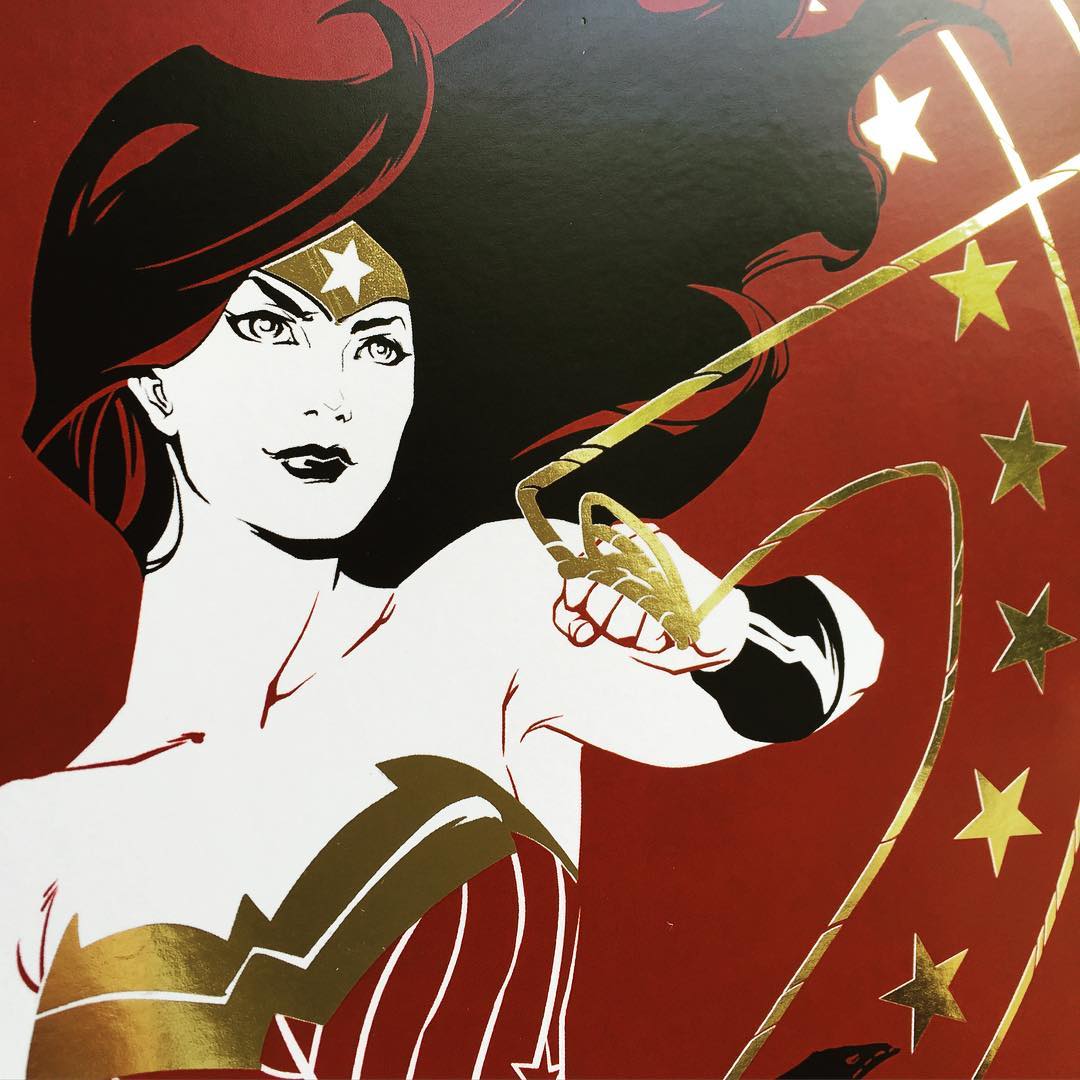 LA-based artist Morghan Gill will be bringing her plush shark creation, Pango, to WonderCon this year. With each plush Pango purchased, you'll also receive this card: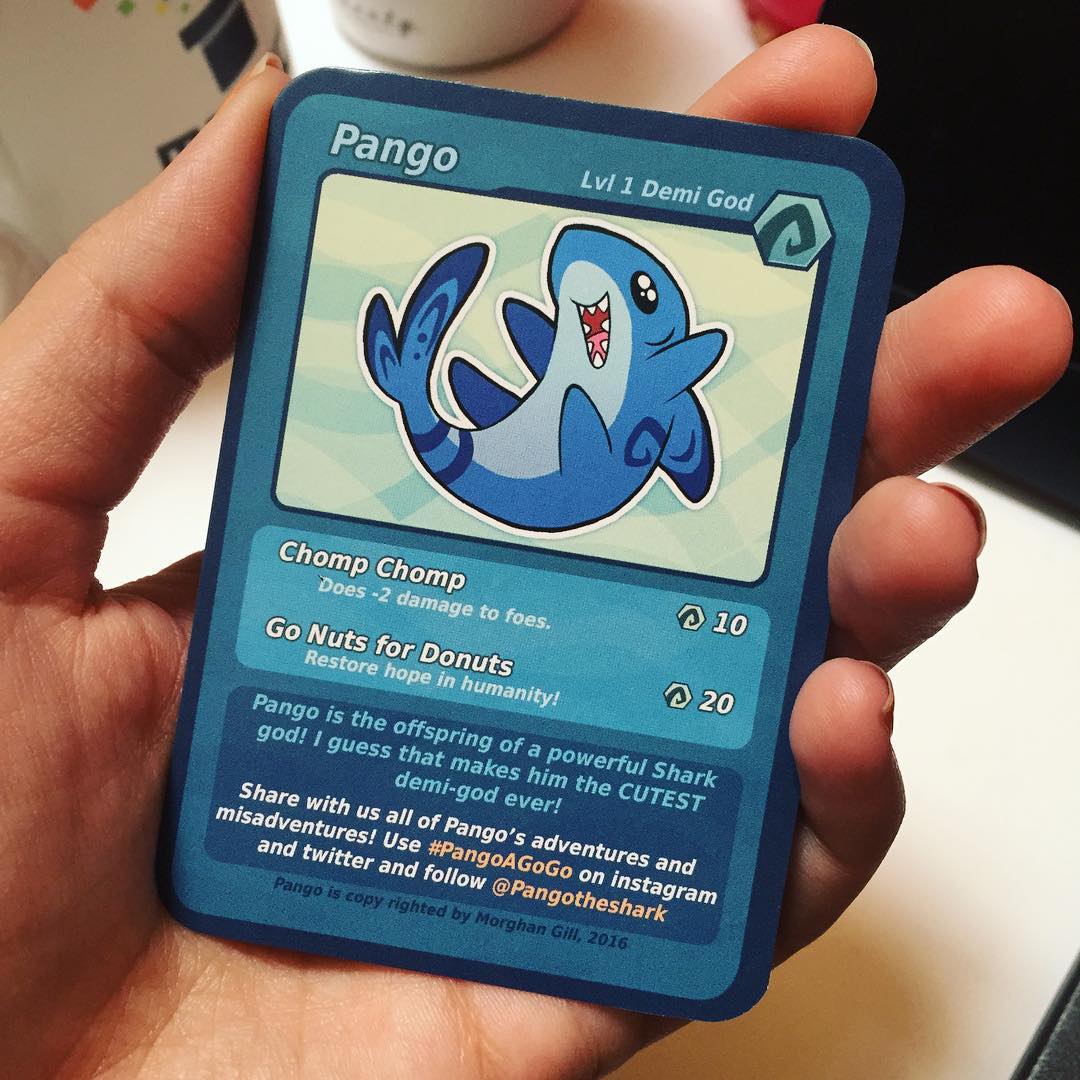 Nerdist has the exclusive on your first look at a convention exclusive Rick and Morty #11 variant cover, from Oni Press. The cover won't be exclusive to WonderCon, but you can pick it up at the Oni Press booth.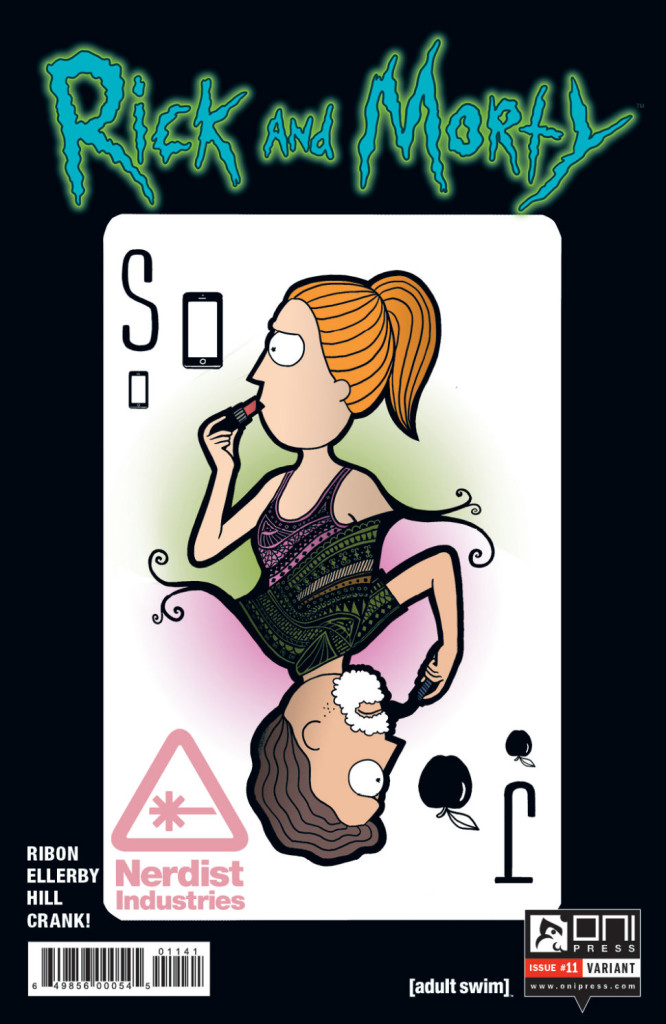 Skyboat Media revealed on Twitter that they'll be part of a Star Trek panel at WonderCon discussing Harlan Ellison's original teleplay for the episode "The City on the Edge of Forever".
Thrilled to be invited to host "CITY" #startrek panel @WonderCon to talk about Harlan Ellison's original teleplay #WC2016 Sat 3/26 1:30pm

— Skyboat Audiobooks (@SkyboatMedia) March 3, 2016
Gamespot revealed that fans can stop by Booth #1836 to visit Nintendo for a chance to play Metroid Prime: Federation Force before its launch later this spring.
Flat Bonnie's WonderCon exclusive BunEwok and PiggiEwok are now available for pre-order for $45-$50. You can choose to either pick-up at the convention or have shipped directly to you. Find more information on her site.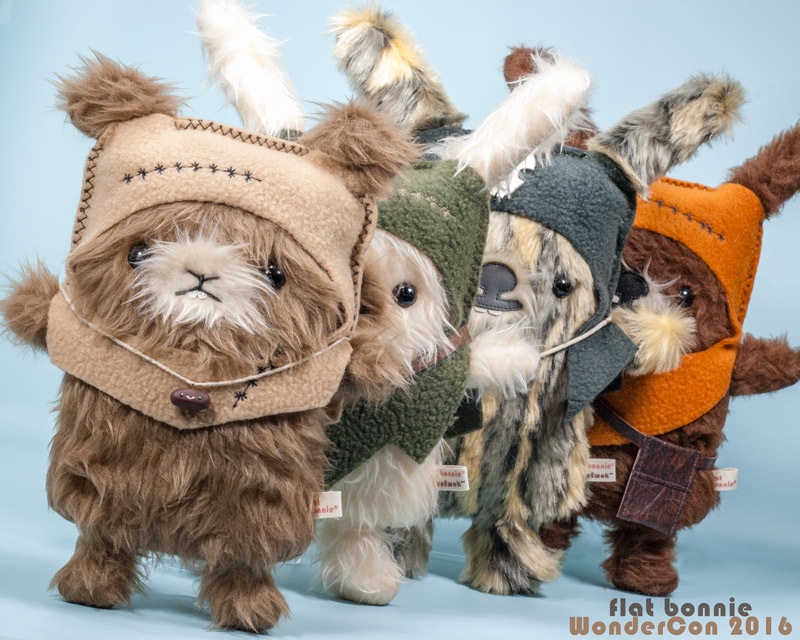 Artist Alexandria Gold showed off some Minecraft embroidery buttons that will be available at WonderCon.
https://twitter.com/riag1212/status/705537268551843840
Mister Loki, also known as the writer Kez, revealed that he will have 50 copies of chapter one of his Until the Last Dog Dies comic, signed, numbered with a bookplate and sketch.
Printing a limited 50 copies of Ch 1 signed, numbered with a bookplate and sketch debuting at Wondercon. pic.twitter.com/MR4BHnRlUt

— Loki 🍄🐇🏹 (@LokiEnoki) March 4, 2016
Although Funko won't be bringing their regular booth or any exclusives to WonderCon, Toy Tokyo revealed that they will be bringing a Nightmare Before Christmas "Christmas Jack" Hikari exclusive to both C2E2 and WonderCon.
Geekscape has the details on one of BeeFy & Co.'s WonderCon offerings – the plush Totopoo – Smile Edition, set to debut at WonderCon. The 10″ plush, based on My Neighbor Totoro, will retail for $25. h/t Natalie Kipper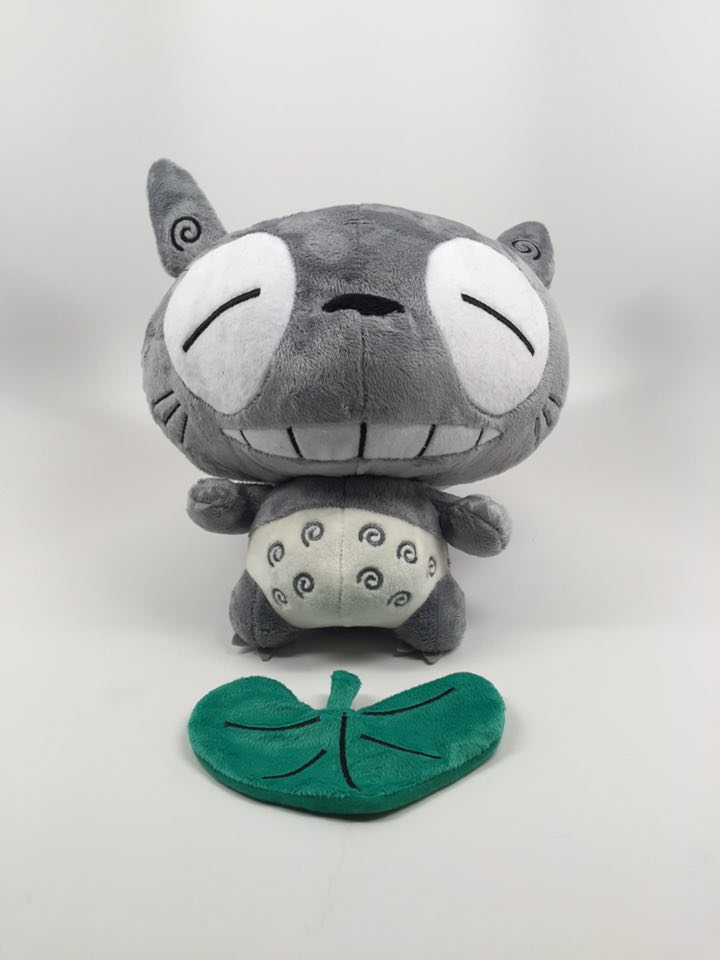 Prepping for @WonderCon on Easter Wknd–going to be taking commissions for 'End-Titles #Deadpool' sketches. pic.twitter.com/MrUuXopWh4

— Justin Claus Harder (@clausstudios) March 7, 2016
Gabby Zapata announced on Twitter that she'll have copies of Super Cuties Volume 2 available at WonderCon.
✨💕Super Cuties Presale Limited to 25 copies available now! The rest for Wondercon! Visit https://t.co/o3rUT4Cpx4 😊💕✨ pic.twitter.com/01ZpH02ItW

— Gabby Zapata (@gabbyzapata) March 5, 2016
Anything we missed? Let us know in the comments, drop us a line or tweet us at @SD_Comic_Con.