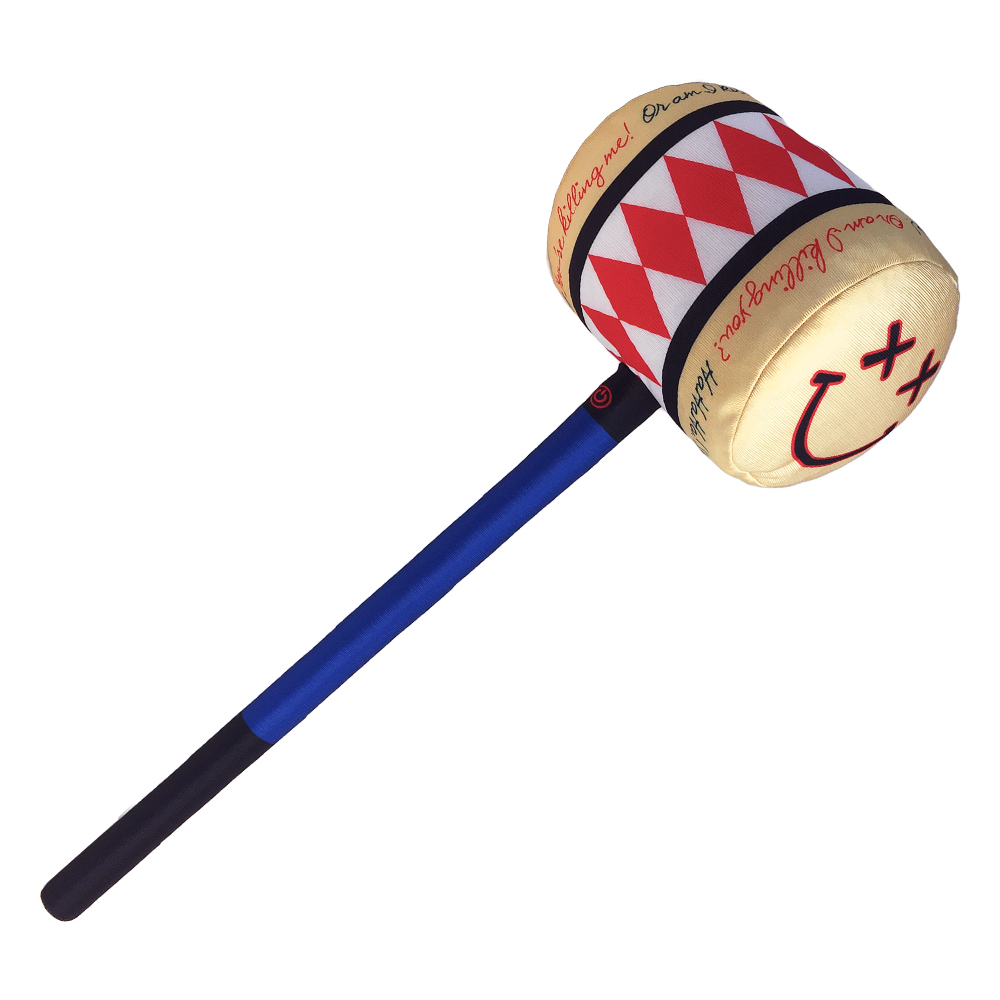 Factory Entertainment, the makers of some of our favorite San Diego Comic-Con exclusives, have just unveiled two new additions to their line of collectible role-play/cosplay Soft Weapons and Tactics (SWAT) toys that might make your San Diego Comic-Con cosplay just a little more awesome: A Harley Quinn's Good Night Bat and Harley Quinn's Mallet, from the upcoming Suicide Squad film.
The pieces play a series of sounds on impact (but they're soft enough to not hurt, and intended for ages 8+) to enhance the experience, and are the perfect accessory to your San Diego Comic-Con Harley Quinn cosplay this year.
"To ensure the accuracy of each piece, Warner Brothers provided us with access to the original screen used props from the film, as well as various assets and imagery from the set in order to truly capture what's seen on screen," said Tom Vargas, Product Developer of Factory Entertainment's Suicide Squad SWAT™ line. "Both the Good Night Bat and Mallet feature screen-accurate wording and other fine details, making them as authentic as possible and perfect for living out your Harley Quinn role-playing / cosplaying fantasy at conventions, parties, or wherever else gentle mayhem is appropriate."
Harley Quinn's Good Night Bat retails for $29.99, and the Harley Quinn Mallet retails for $39.99. Both are available now on Factory's website for pre-order, and you can also enter a giveaway to win both items as well as a collection of Batman v Superman SWAT pieces.
Here's a better look at the pieces: