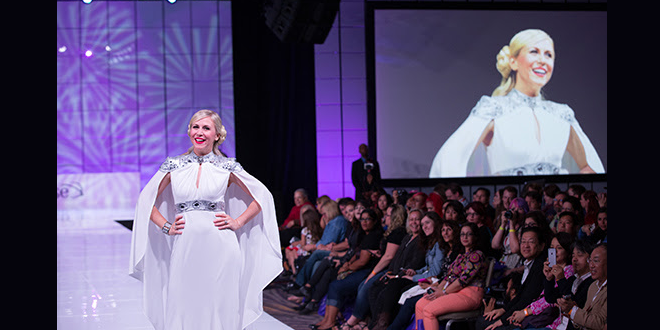 For you budding fashion designers, the best part of San Diego Comic-Con may be the Her Universe Geek Couture Fashion Show, set for Thursday, July 21, at the Manchester Grand Hyatt Hotel at 6PM. The best part? That you can be part of the action.
As we previously announced, applications to participate in the fashion show are currently being accepted through April 24, and the top 25 contestants will be selected and announced by April 28. However, new this year, you can stop by the Hot Topic store at Hollywood and Highland (6801 Hollywood Blvd #345, Hollywood, CA) to show off your work in person at the open call.
Stop by on Saturday, April 23 starting at 1PM to submit your designs in person to a panel of judges. Plan on bringing your sketches/designs, portfolio, and examples of previous work if available.
Even non-designers can stop by to be among the first to see and purchase the new Her Universe fashion collection inspired by Star Wars: The Force Awakens, ahead of its official launch. The designs for the collection are brought to you in part by last year's San Diego Comic-Con Fashion Show winners, Kelly Cercone and Leetal Platt.
Comic-Con HQ will also be in the mix, filming all the action for the upcoming Her Universe CCHQ series.