Three months from today, we'll be into the first full day of San Diego Comic-Con – and isn't that both exciting and terrifying? Luckily, there's still plenty of time yet to prep for the convention, starting with getting caught up on today's news. We've got Eisner nominees, lots of news from Deadpool creator Rob Liefeld including what sounds like a cool Funko exhibit, lots of news about offsites, popular artists, and everyone's favorite California Browncoats.
Here's a look at the news you might have missed:
Deadpool creator Rob Liefeld is bringing back his popular sketch hunt to San Diego Comic-Con this year. This year will be X-Force themed to celebrate the 25th anniversary of the popular comic team. Last year, fans simply needed to follow Liefeld on social media to keep up with the hunt, and some very lucky attendees were able to take home original sketches.
Early warning!! This summer is the 25th anniversary of X-FORCE and I'll be bringing the X-FORCE sketch hunt back to @Comic_Con to celebrate!

— robliefeld (@robertliefeld) April 18, 2016
Liefeld had more SDCC news for attendees, as he also showed off a giant Captain America Dorbz which Funko had sent him for part of a Captain America 75th Anniversary Operation: ReDorbz Project "that will be displayed during #comiccon at the #Funko camp". So what does that mean? Sounds like Funko is sending giant Cap Dorbz to several artists, and the final works will be displayed at Funko's booth. Color us excited.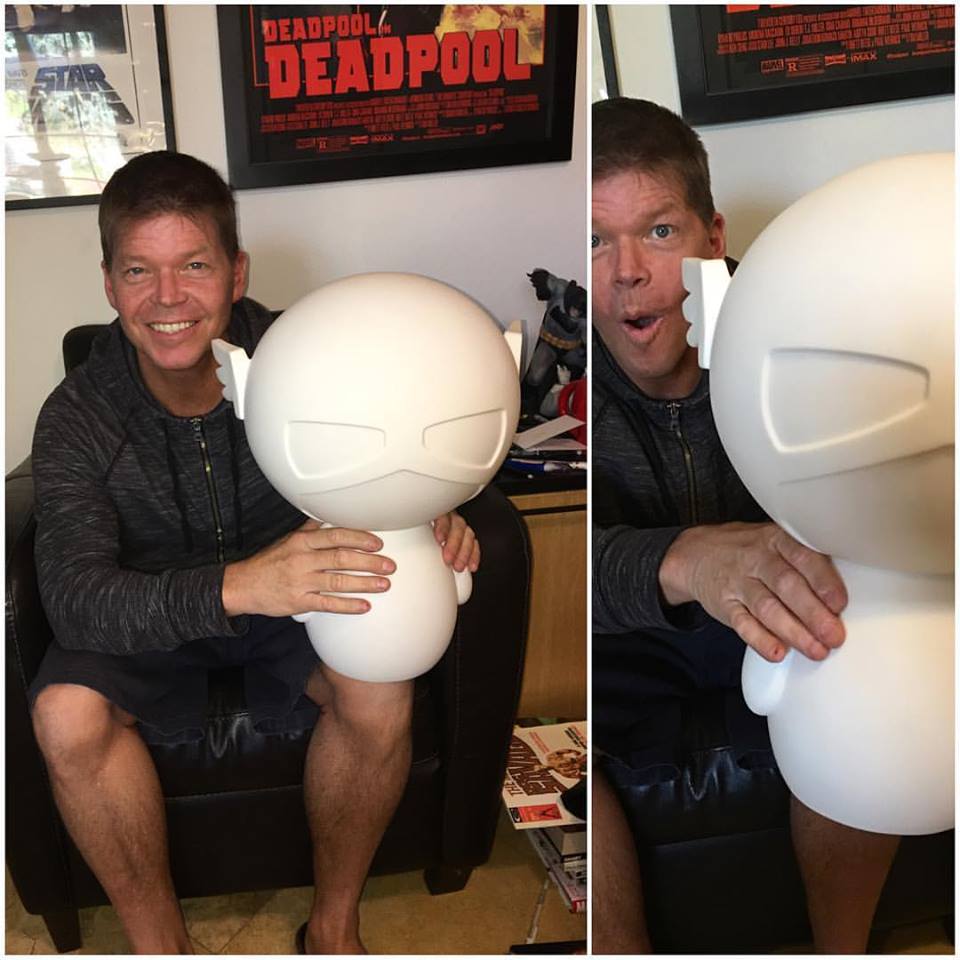 You can take their love and their land — but you can't take the California Browncoats out of San Diego Comic-Con. It should come as no surprise that the CA Browncoats will be back on the exhibit floor again this year, likely with some Firefly merch.
In 13 weeks, we'll be setup at #SDCC preview night. Will we see you there? #Firefly #Browncoat

— California Browncoats – WonderCon Booth 889 (@CABrowncoats) April 20, 2016
Artist Steven Gordon showed off the beginning sketch of his San Diego Comic-Con X-Men print for this year, which will be metallic.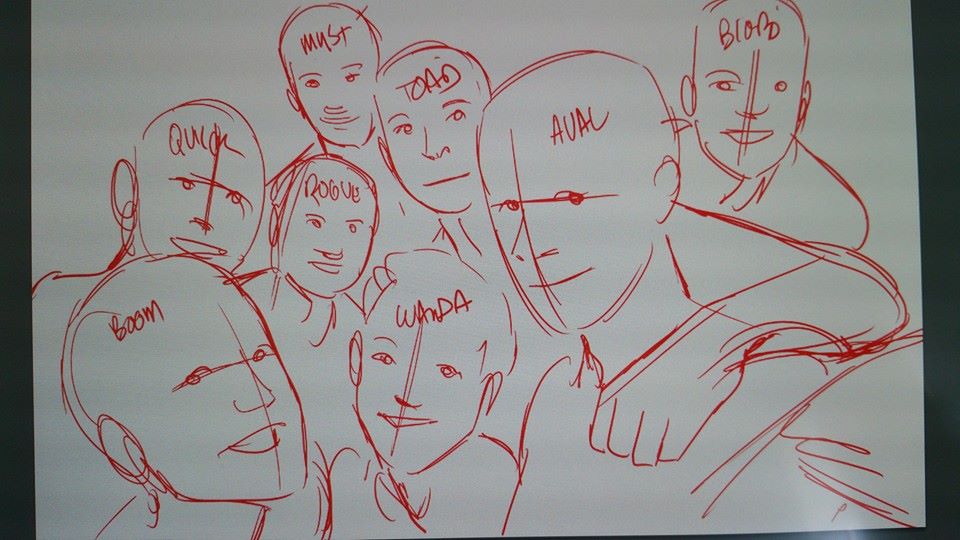 Josh Elder, founder of the educational nonprofit Reading with Pictures, announced on Twitter that he's looking for creators and industry types for a panel about the changing world of publishing comics for kids. If you're interested, you can find him on Twitter.
Looking for creators and industry types for a panel on the changing world of kids comics publishing for SDCC. Hit me up if interested!

— Josh Elder (@JoshElder) April 21, 2016
One of attendees' favorite artists, Lord Mesa, revealed a new Supergirl print. When asked if the print would be available at SDCC, all signs point to yes.
"Put'em Up"@MelissaBenoist @chy_leigh @DavidHarewood @supergirlcbs Congrats on an awesome S1👏🏽 Looking 4ward 2 S2👍🏽 pic.twitter.com/nr9WNyavK5

— Lord Mesa (@lordmesa) April 20, 2016
@KimH4M 👍🏽😁👍🏽

— Lord Mesa (@lordmesa) April 21, 2016
Offsite news continues to roll out, with the Supernatural Wiki announcing that their popular Wayward Cocktails will be back at SDCC, and that preparations are underway. We'll announce more as they do.
Preparations are well underway for #waywardcocktails at #SDCC. Excited to party with the #SPNFamily. #iwasdrunkitwascomiccon

— TheWinchestersWiki (@SuperWiki) April 21, 2016
Speaking of offsites, the Baker Street Babes cautioned that their "dearest mustaches" should have patience about news of SherlockeDCC, the Sherlock themed offsite which has taken place for the last several years. Sounds like it's coming back, but plan to hold tight for more news.
We're getting a lot of emails about #SherlockeDCC & our involvement in #SDCC this year. Patience, dearest mustaches, patience 😉

— Baker Street Babes (@BakerStBabes) April 20, 2016
This year's list of nominees for the 2016 Eisner Awards have been revealed — and there's so much talent on the list that it's insane. Everything from Ryan North and Erica Henderson's The Unbeatable Squirrel Girl to Ed Brubaker and Sean Phillips' The Fade Out. You can check out the complete list of nominees on CCI's site, and all professionals in the comic book industry can vote between now and June 17. The winners will be announced at the gala awards ceremony on Friday, July 22, at SDCC.
Otis Frampton, the creator of Image Comics' Oddly Normal, will be back in Artist Alley this year.
@SD_Comic_Con Yep, I'm in Artist Alley again. Maybe I can sleep under my table…

— Otis Frampton (@otisframpton) April 21, 2016
Anything we missed? Let us know in the comments, drop us a line or tweet us at @SD_Comic_Con.