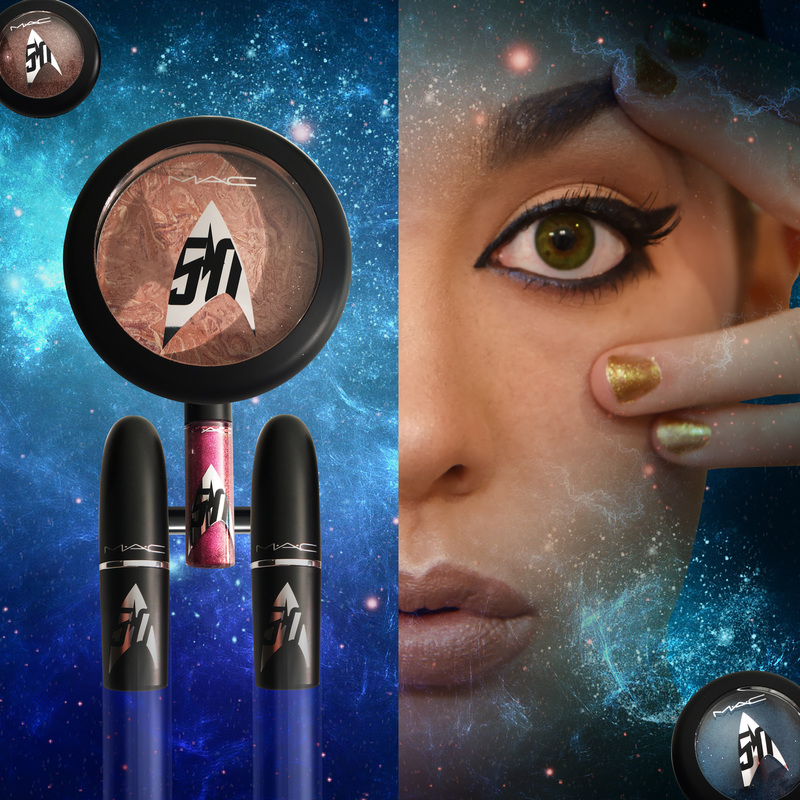 To continue right along with the Year of Star Trek in 2016, StarTrek.com shared new details about the collection of MAC Star Trek makeup which will be debuting at San Diego Comic-Con.
Attendees will be able to stop by the MAC Gaslamp store on Thursday, July 21 for a special presale of the collection, which is inspired by Star Trek. The store's regular operating hours are 11AM-8PM, though it hasn't yet been announced if those are the exact hours of the presale.
So what will those who stop by the event be treated to? The full collection features 25 different pieces, including lip, eye, and face products — as well as makeup brushes.
Let's take a look:
Lipglass – $17
Available in Pleasure Planet (muted gold shimmer), Khaaannnn! (berry with red reflects), Set to Stun (light silver with gold pearl) and Warp Speed Ahead (plum with blue and pink reflects).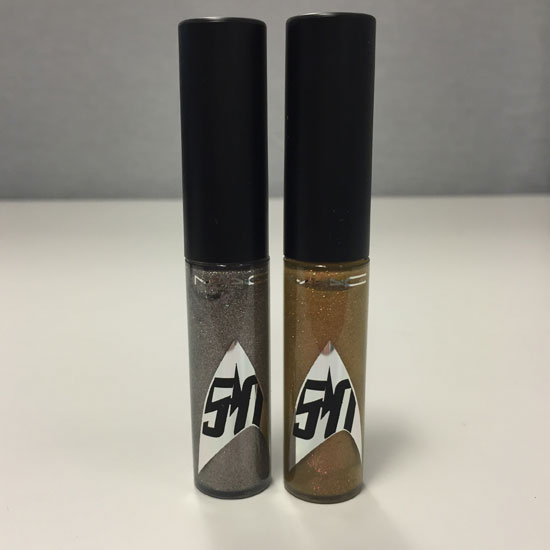 Lipstick – $18.50
Available in Enemy Within (neutral gold shimmer frost), Where No Man Has Gone Before (pink with gold pearl lustre), Kling-It On (deep purple with fine pink glitter frost), LLAP (icy rose champagne frost)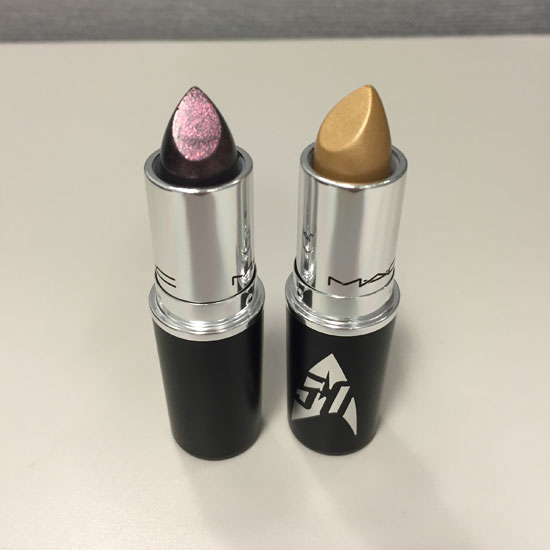 Pressed Pigmented Eyeshadows – $23
Available in To Boldly Go (reddish copper with sparkle frost), Midnight (cobalt blue with pearl sparkle frost), Bird of Prey (dark olive green with sparkle frost), The Naked Time (taupe pearl with sparkle frost).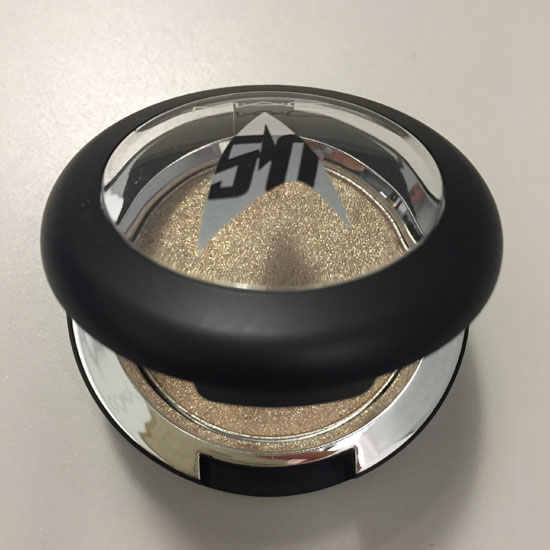 Superstick Liquid Eye Liner – $22
Available in There's On the Hunt (true black), Nocturnal (bright silver pearl), Pure Show (bright yellow gold pearl)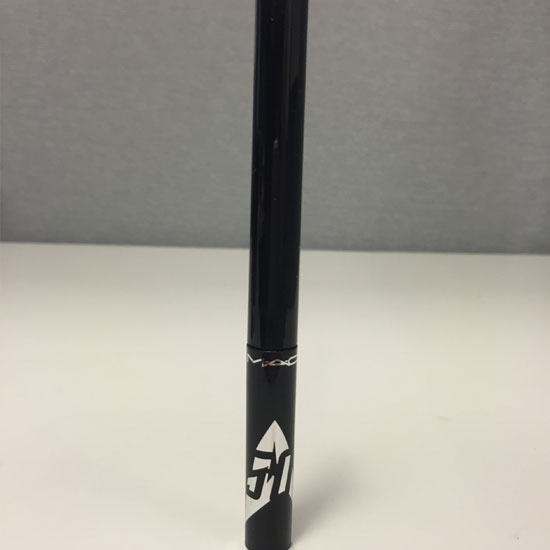 Mascara – $16
Available in Wink of an Eye
Studio Nail Lacquer – $14
Available in Skin of Evil (yellowish green with black chunks), Holla-Deck (gold sparkle), Enterprise (silver chrome)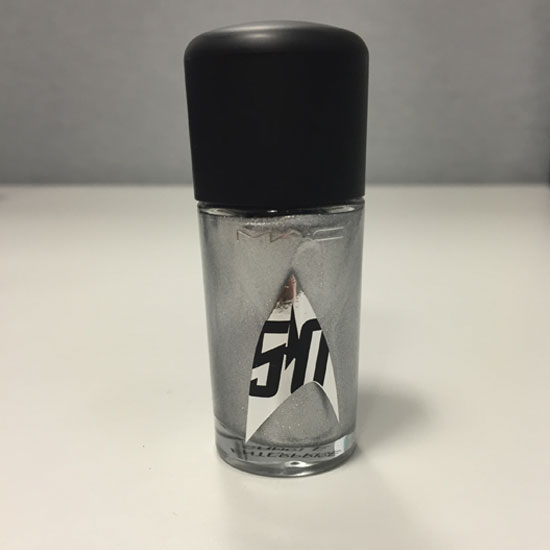 Trip The Light Fantastic Powder – $34
Available in Luna Luster (sheer wash of soft rose shimmer), Strange New Worlds (sheer wash of golden coral pearl), Highly Illogical (sheer wash of golden plum with fine pearl)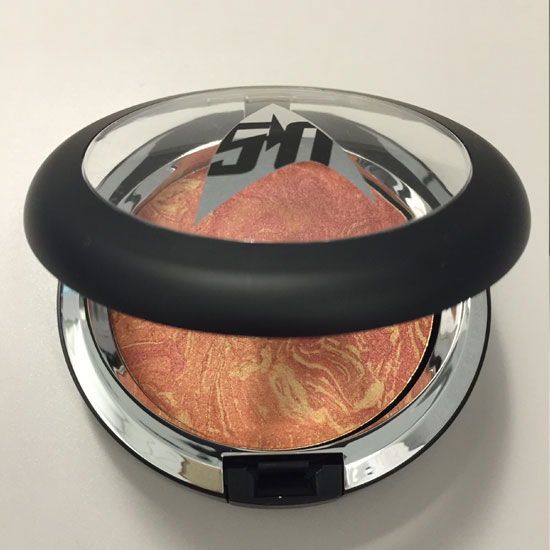 Will you be boldly going to the MAC Gaslamp store in San Diego during Comic-Con to check out the Star Trek makeup line? Let us know in the comments.