We all know San Diego Comic-Con is more than just comics. Yet despite all the great panels and events that happen throughout the convention, nothing gets quite the attention of a big Hollywood reveal on the stage of the Convention Center's Hall H. Tom Hiddleston as Loki? The cast of Star Wars appearing together on a stage, followed by that epic concert? Those moments and more might not be your personal favorites, but they're the moments everyone remembers and talks about for years (and in the case of the Star Wars concert, it's what our own James Riley is still talking about).
Every year, we take a gander at the theatrical release schedule and put down our best guesses as to which films might be filling up Hall H in July. Next week (or later this week, or whenever our editor gets her act together), we'll be turning our attention to TV – both broadcast and cable.
Unfortunately, we already know that 20th Century Fox will be skipping Hall H this year – but that doesn't mean that we're going to be light on movies.
With that said, let's look at this year's possibilities:
1. Trolls
Release Date: November 4, 2016
Look, we kind of can't believe this is #1 on our list either – but it's the closest film to being confirmed for the convention thus far. You see, along with that news from The Wrap that 20th Century Fox wouldn't be appearing in Hall H this year came the news that the studio would be represented by "smaller events, like their DreamWorks Animation collaboration Trolls". So there you have it, kids: What is basically our first confirmed film of the year for Hall H. With a cast that includes Anna Kendrick, Justin Timberlake, Zooey Deschanel, James Corden, John Cleese, Jeffrey Tambor, and many more – it's hard to imagine that this panel won't be fun (and likely an easy way to see some celebrities in Hall H without camping out). DreamWorks panels are typically held on Thursday.
2. Wonder Woman

Release Date: June 2, 2017
We've been asked a lot about the possibility of a Suicide Squad panel this year, but with the film coming out two weeks after the convention, we just don't see it happening. By that point, you've made up your mind whether you're going to see a film or not, and we think if WB/DC does decide to market the film at Comic-Con, it's going to be better suited to a fan screening, offsite, or street teams handing out promotional items. What we do think is more likely is that we'll get some look at the upcoming Wonder Woman film, which recently wrapped filming. They could easily have a small teaser reel ready to go in two months, and considering that Gal Gadot's Diana Prince was possibly the buzz-iest aspect coming out of Batman v Superman: Dawn of Justice, it would likely go over huge at the convention.
3. Power Rangers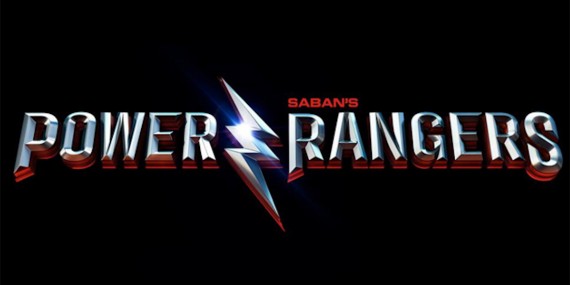 Release Date: March 24, 2017
We feel like we've been saying that Lionsgate will make a big splash at San Diego Comic-Con with Power Rangers for years now – but if they're going to, this has to be the year (as the film is scheduled for March 24, 2017 – unless it gets delayed again). The Power Rangers fandom is alive and well (just look at how many of the original series actors still attend virtually every convention), and San Diego Comic-Con is the perfect place to play on that nostalgia, as well as get a whole new audience excited about the upcoming film. At this point, there are no trailers, and only a handful of photos have been released – so even showing a small teaser and then bringing out the actors would go over huge in Hall H.
4. Fantastic Beasts & Where to Find Them
Release Date: November 18, 2016
The original Harry Potter films never got a ton of love at San Diego Comic-Con – though Tom Felton did stop by in 2010 to present a clip of the then-upcoming Harry Potter and the Deathly Hallows – but Warner Bros. has a habit the last few years of pushing a fantasy piece at the convention (see: Pan and Seventh Son). No film on their slate fits that bill better than one of their biggest 2016 offerings: Fantastic Beasts & Where to Find Them. And if WB senses that it could use a little extra buzz outside of their DC slate, this is totally the way to go. All they really have to do is trot out Eddie Redmayne and a new teaser/trailer, but the film also stars Colin Farrell, Samantha Morton, Ezra Miller, and Ron Perlman – all of whom are very Comic-Con friendly favorites.
5. Star Wars: Rogue One
Release Date: December 16, 2016
The odds are very good that we'll get another year of Star Wars at San Diego Comic-Con. Even though Star Wars Celebration is the week before the convention, it's in Europe – meaning SDCC is the only big stateside show they'd be likely to promote at outside of possibly NYCC. However, Star Wars has a longstanding history with San Diego, which is evident in how last year's phenomenal treatment of the fans all went down. Especially with this being the first Star Wars stand-alone film, the PR machine will likely be in full gear to make sure it's as well known as the main trilogy among fans. However, we don't anticipate exclusive footage – we think they'll debut that at their own Celebration event. But after last year's Star Wars concert, behind the scenes look, and full cast – it's obvious that Disney brings their A-game to San Diego for the Star Wars fans, so we really don't mind. At all.
6. Marvel Cinematic Universe: Doctor Strange / Guardians of the Galaxy Vol. 2
Release Dates: November 4, 2016 (Doctor Strange) / May 5, 2017 (Guardians of the Galaxy Vol. 2)
We haven't counted Marvel out of the Comic-Con game just yet. Although last year, the studio skipped the convention, Kevin Feige told The Hollywood Reporter that the decision was "just timing". Feige said, "We had done that [media] event in October, when we announced so much. Everyone knows what we're doing over the next few years. I really have a belief: If you can't go to Comic-Con and overdeliver, then don't go." And this year, they can deliver. There's already a trailer for Doctor Strange, so they'd have footage to show, and Guardians of the Galaxy Vol. 2 started filming all the way back in February, so there's no reason to think they wouldn't have something ready to show at the con by July. We truly think Marvel's going to be back in 2016 – it's 2017, when D23 is just a few days before the con, that we've got our eye on.
7. Kong: Skull Island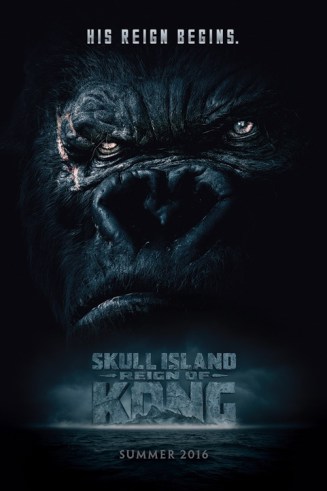 Release Date: March 10, 2017
Kong: Skull Island was originally announced at San Diego Comic-Con – so surely it makes sense to bring the actual film to the convention as well. The Legendary/WB collaboration (Legendary produced, while WB is distributing) could easily appear in either studio's panel, which essentially doubles the odds of it appearing. And with a cast that includes Tom Hiddleston, Brie Larson, and Samuel L. Jackson – this feels like a no-brainer.
8. The LEGO Batman Movie
Release Date: February 10, 2017
The original The LEGO Movie appeared in Hall H back in 2013, when writers/directors Phil Lord, Chris Miller, and producers Dan Lin and Chris McKay took to the stage to debut the first trailer. Could we be looking at a repeat in 2016 for the upcoming The LEGO Batman Movie? We think it's very likely to attend with some new footage – with the biggest question just being if we'd see any of the voice cast (which includes the return of Will Arnett as well as Ralph Fiennes, Michael Cera, Rosario Dawson, and Zach Galifianakis).
9. Passengers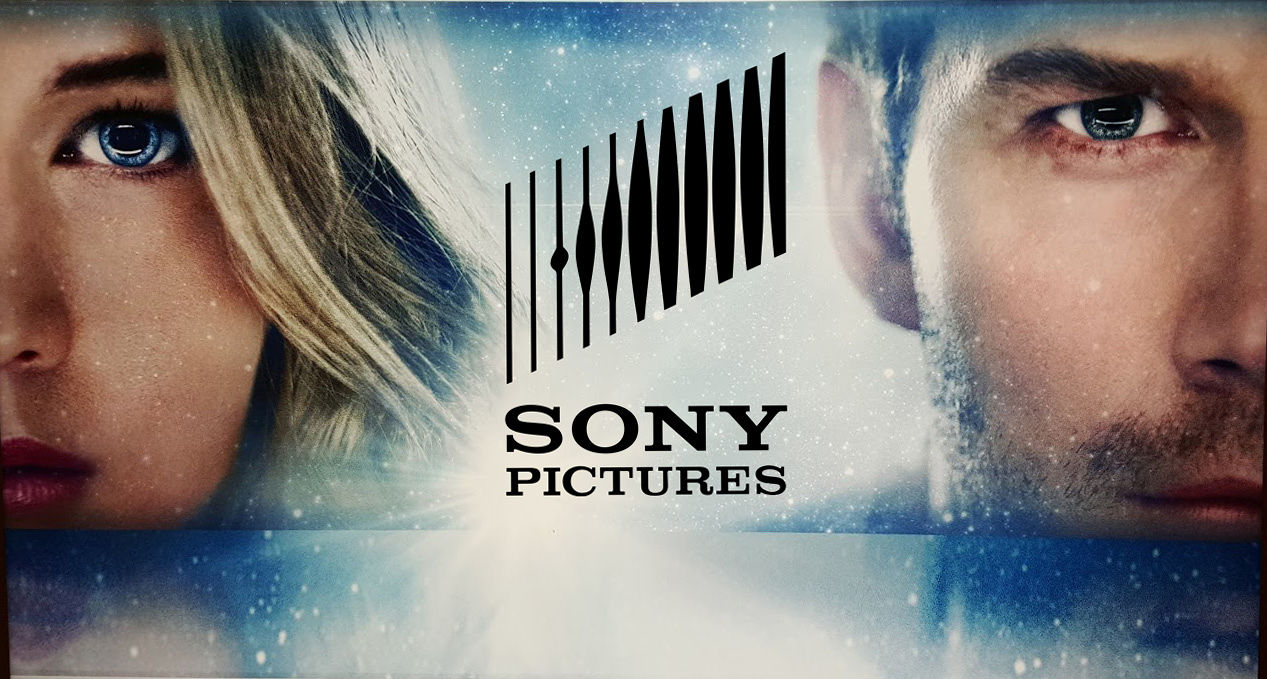 Release Date: December 21, 2016
Although Sony/Columbia Pictures sometimes skip out on the convention, we don't think this is going to be one of those years. Not when they have two of the world's current biggest stars (Jennifer Lawrence and Chris Pratt) starring together in Passengers, which tells the story of the Starship Avalon's journey to a distant colony planet and a malfunction that causes two sleep pods to open 90 years away from their destination. While it's not a lock that Sony will attend, we'll be truly surprised if this doesn't find its way to the Hall H stage.
10. Resident Evil: The Final Chapter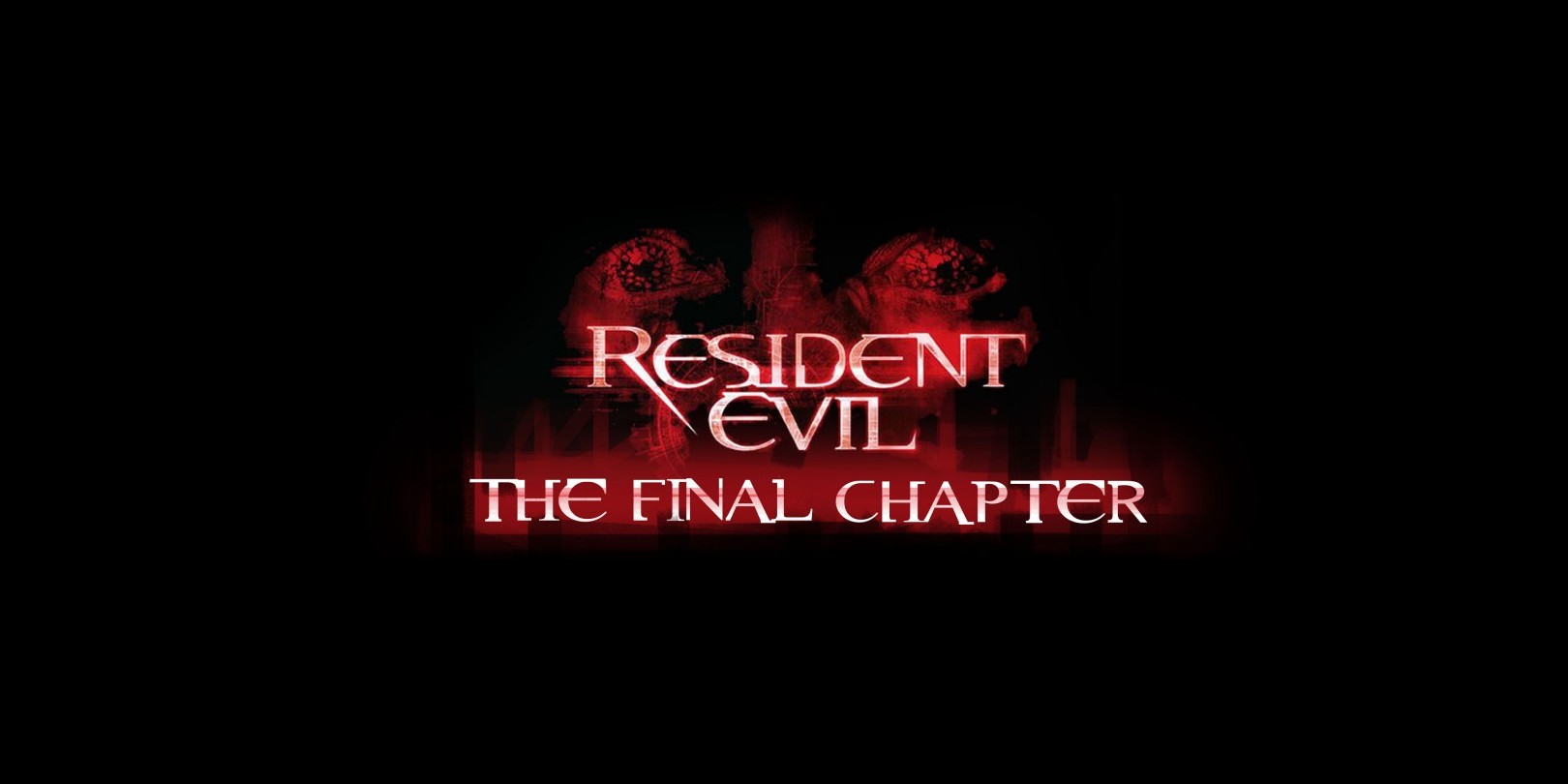 Release Date: January 19, 2017
Sony's brought along the last few Resident Evil films to San Diego Comic-Con, so we can't see them skipping a chance to bring out Milla Jovovich one last time for the final film, Resident Evil: The Final Chapter. The film also stars Ali Larter, another Comic-Con favorite. Again, we just think this one makes sense.
11. Spider-Man: Homecoming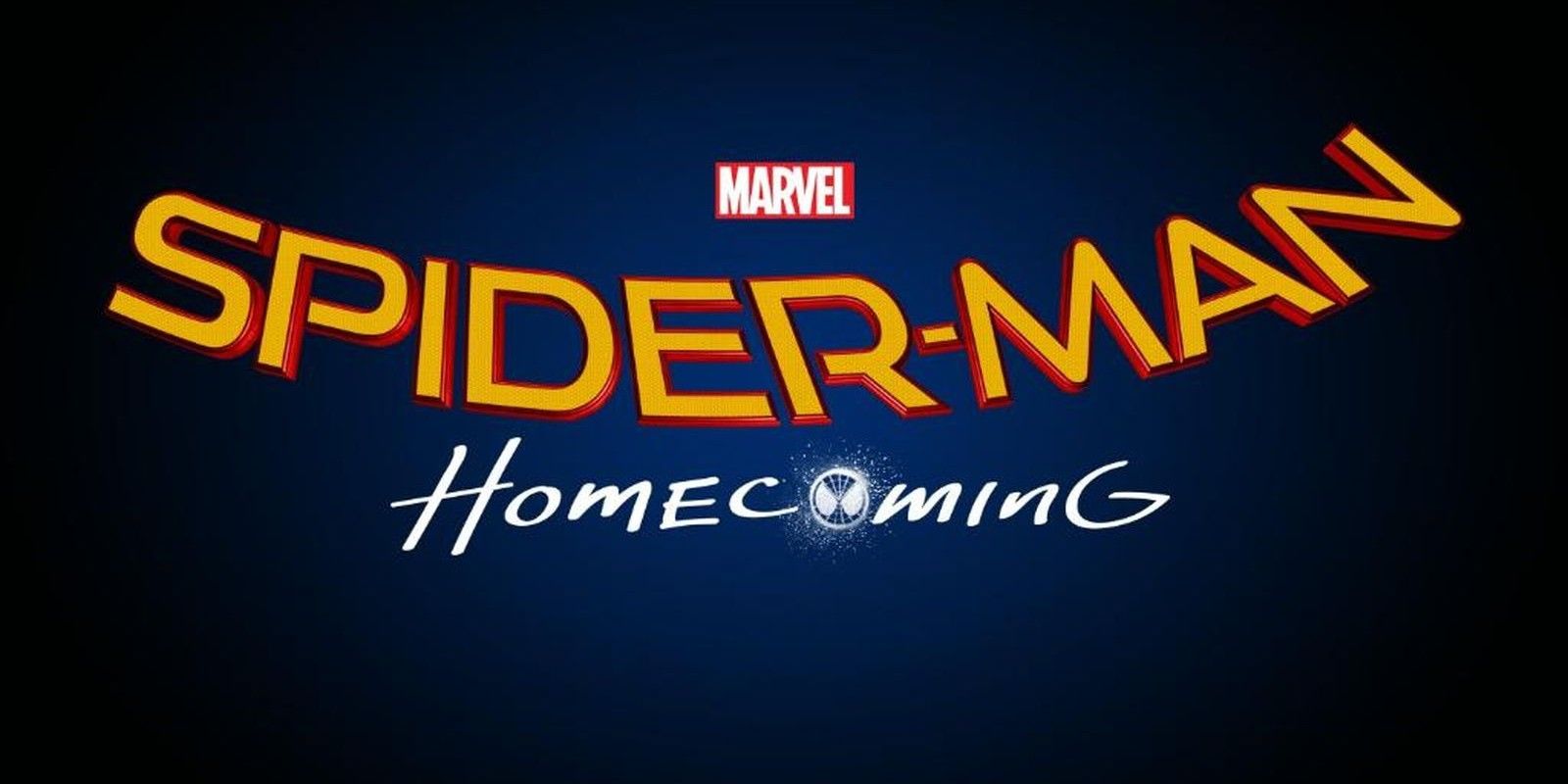 Release Date: July 7, 2017
You know what else Sony has that they might think SDCC audiences are excited for?! This little thing called Spider-Man: Homecoming. Filming hasn't started yet, but now that audiences have been introduced to (and fallen in love with) Tom Holland's Spidey, Sony doesn't really need to show off much. Bringing Holland out to wave at the crowd, maybe announce a few details about the film – it wouldn't take much to be one of the biggest stories coming out of Comic-Con.
12. The Dark Tower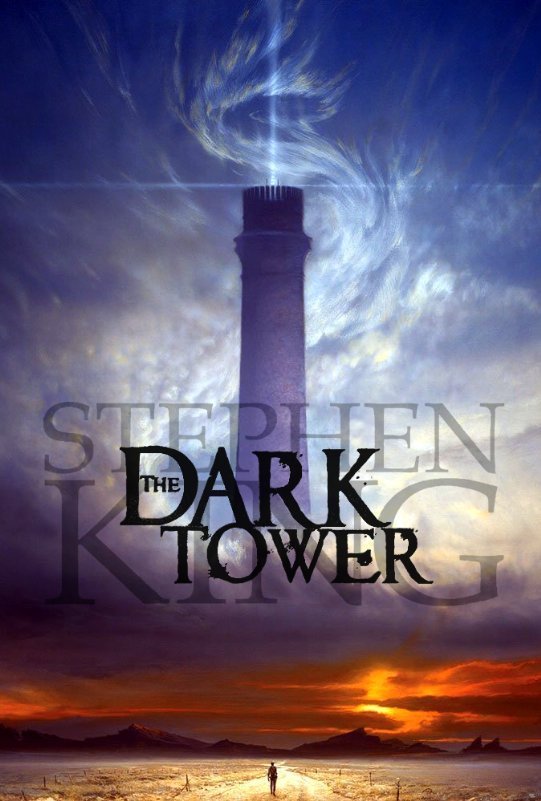 Release Date: February 17, 2017
The Dark Tower is a movie that fans have been waiting well over a decade for, and it's finally happening. Based on what is arguably Stephen King's most beloved book(s), there's already a huge built-in audience for The Dark Tower at Comic-Con. Plus, the film stars Idris Elba, Matthew McConaughey, Vikings' Katheryn Winnick, and Fran Kranz – which even without the name recognition of the book series, is enough on its own to fill Hall H. The only thing that could potentially hold this back is that filming only started in April, which could mean that there's not enough time to put something together before SDCC. But we really hope there is.
13. The Magnificent Seven
Release Date: September 23, 2016
Look, if you're Sony, and you're already bringing Chris Pratt to the convention – wouldn't you also just keep him on stage for The Magnificent Seven? It's a western, sure, and not as stylized as something like The Hateful Eight (but what is as stylized as Tarantino?) – but the cast stars not only Pratt, but also Denzel Washington, Ethan Hawke, Peter Saarsgaard, Matt Bomer, and Vincent D'Onofrio. If we were Sony, we'd be giving this one a good, hard look for the Hall H stage.
14. Underworld: Blood Wars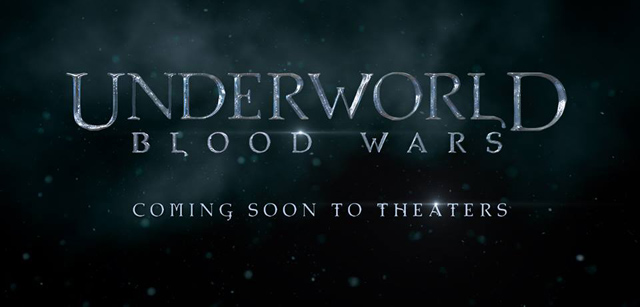 Release Date: October 21, 2016
If Sony decides not to bring The Magnificent Seven, they've also got Underworld: Blood Wars on their upcoming slate. It's a sequel to the 2012 Underworld: Awakening film, starring Kate Beckinsale as she reprises the role of Selene, as well as Theo James, Bradley James, and Tobias Menzies – several of whom might already be at SDCC for other projects (Damien, Outlander, etc.). That always helps increase the odds of a panel.
15. Ghost in the Shell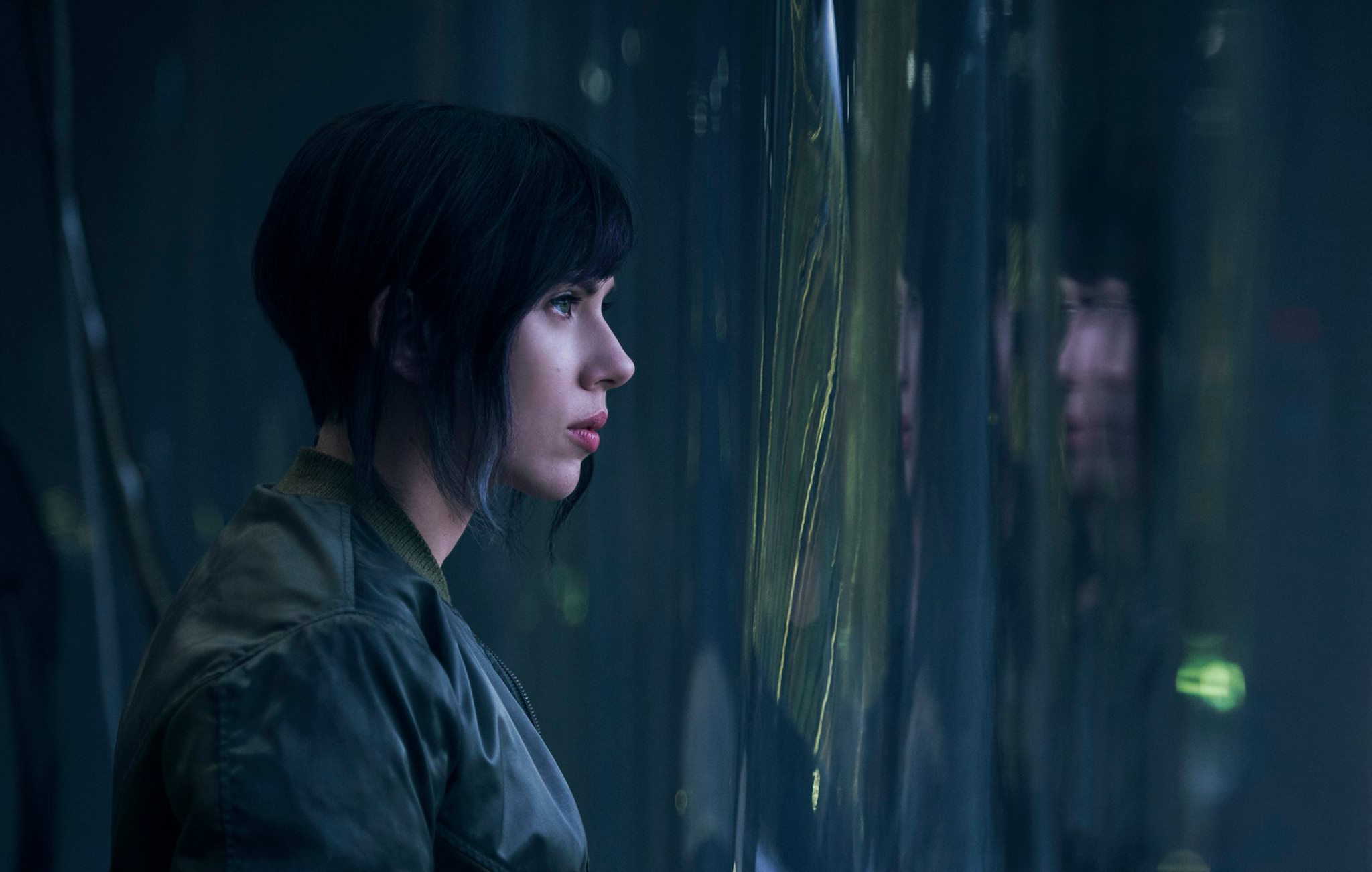 Release Date: March 31, 2017
Paramount's biggest release of the year, Star Trek Beyond, comes out in the middle of San Diego Comic-Con – so we might be looking at a fan screening on Thursday or something along those lines, but there definitely won't be a panel. However, if Paramount decides to come to the convention at all, Ghost in the Shell is pretty much a lock. It's based on the popular manga series of the same name, and follows Cyborg The Major and her task force Section 9 as they thwart cyber criminals and hackers, as well as a new enemy. And it scars Scarlett Johansson (as well as Pilou Asbæk and Michael Pitt).
16. Ben-Hur
Release Date: August 19, 2016
Although it's not sci-fi, Ben-Hur probably makes a lot of sense for San Diego Comic-Con. It's a big, sweeping historical action film with brand name recognition, starring Boardwalk Empire's Jack Huston and Morgan Freeman. And if Paramount does want to bring Ghost in the Shell, they've got to fill that timeslot with potentially something else.
17. Geostorm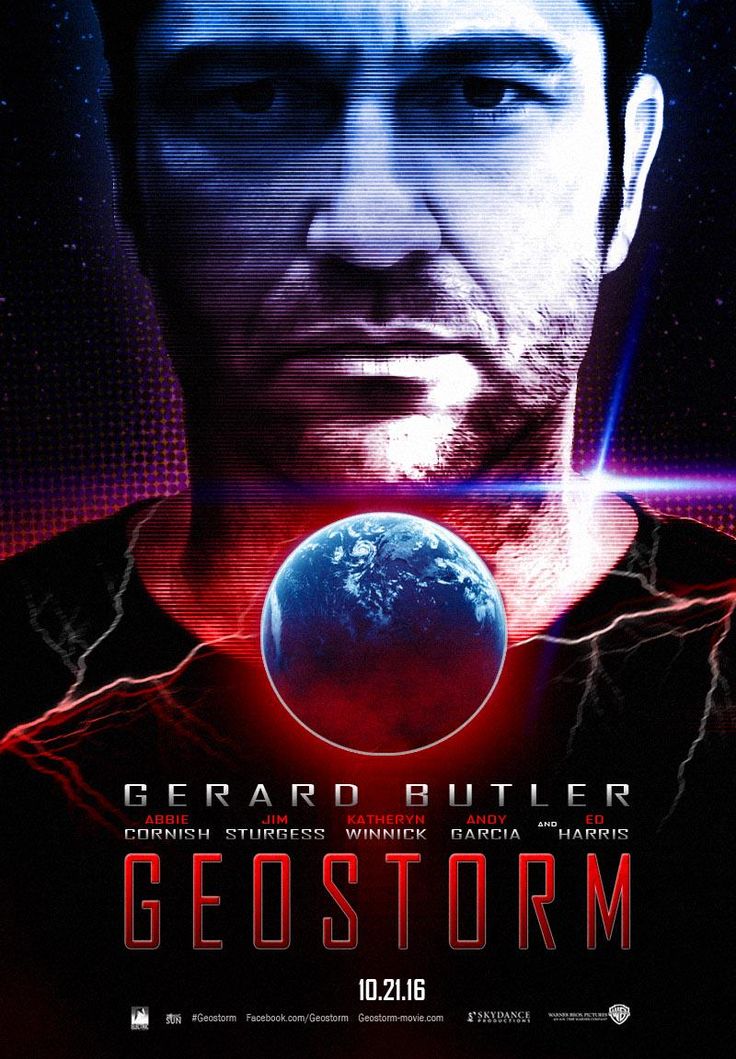 Release Date: January 13, 2017
Two years ago, Warner Bros. debuted Into the Storm to San Diego Comic-Con audiences (granted, with a screening, and not in Hall H). Could they be looking to do something similar with the sci-fi diaster flick Geostorm? The film follows a man as he heads into space to prevent climate-controlling satellites from creating a storm of epic proportions, and could make sense for another addition in what's sure to be a very full Warner Bros. panel this year. Of stars Gerard Butler, Abbie Cornish, Vikings' Katheryn Winnick, and Ed Harris, we already know that Winnick will be in attendance for Vikings – which could mean even a small appearance like at Nerd HQ (which WB also did for Into the Storm) could wind up making sense for Geostorm.
18. The Great Wall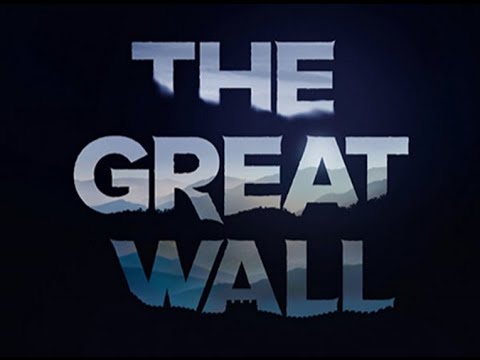 Release Date: February 17, 2017
There's not a lot known about Legendary/Universal Pictures' upcoming American-Chinese The Great Wall, which is touted as a 3D science fantasy adventure-monster action film – but that may be exactly what makes it a good fit for Comic-Con. The film stars Matt Damon, Game of Thrones' Pedro Pascal, and William Dafoe – which is enough to get bodies in seats for a panel to really kickstart the promotion for this film and introduce it to Hall H.
19. Smurfs: The Lost Village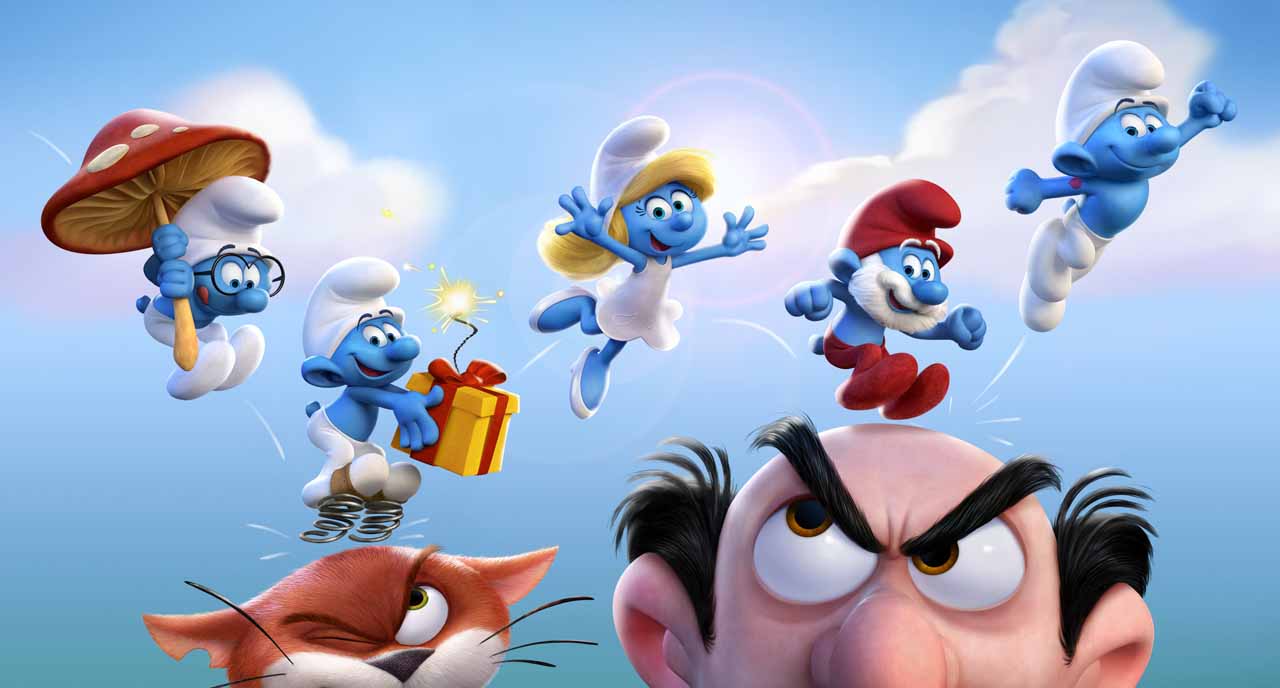 Release Date: April 7, 2017
The Smurfs are getting a reboot. Again. While the previous Smurfs movies never did make their way to the Hall H stage, they did get some promotion at the convention (who can forget that massive blow-up smurf looming over the Petco Interactive Zone a few years ago?) and we've got no reason to think they wouldn't get some attention at the con this year as well. If Smurfs: The Lost Village (formerly Get Smurfy) does have a panel, we're predicting a Columbia Pictures panel over in Indigo, along with some combination of voice actors Mandy Patinkin, Danny Pudi, Joe Manganiello, Demi Lovato, Rainn Wilson, and Jack McBrayer.
20. xXx: The Return of Xander Cage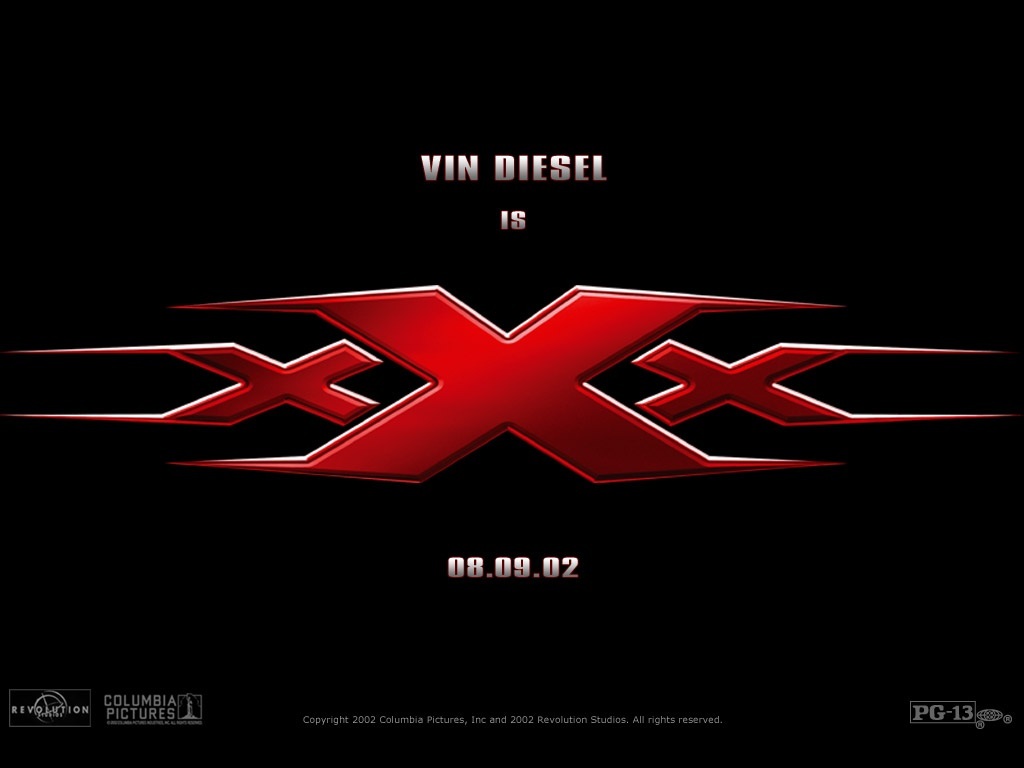 Release Date: January 20, 2017
If Paramount needs a third picture to fill out some time on the Hall H stage, this might be a good fit – mostly depending on how much of a draw they think star Vin Diesel is to the Comic-Con audience. Diesel could potentially already be in attendance for GotG2, which would make the logistics of a xXx panel much, much easier.
21. Transformers 5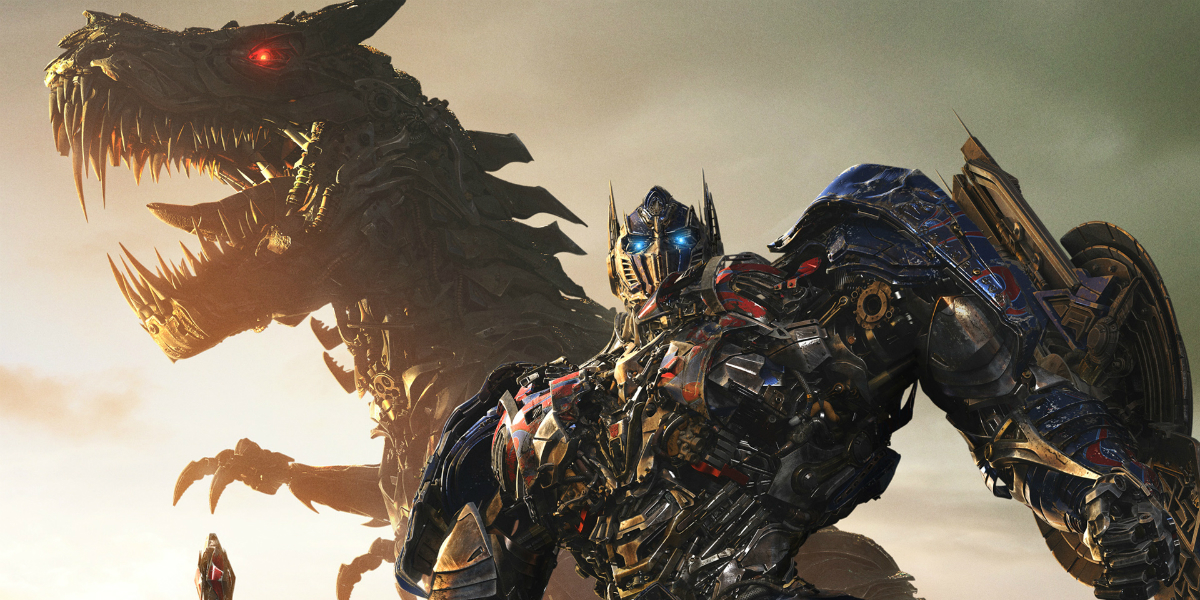 Release Date: Unknown
Are you clamoring for more Transformers movies? Paramount sure hopes you are! There's not enough for a full panel (they haven't even started filming, and cast members are still being announced), but they could easily make a few announcements and grab some early PR for the film at San Diego Comic-Con.
22. Deepwater Horizon
Release Date: September 30, 2016
Deepwater Horizon, the upcoming disaster flick about the 2010 explosion and oil spill in the Gulf of Mexico, is an odd pick, we know – but it's not unprecedented. In 2014, Warner Bros. premiered Into the Storm at San Diego Comic-Con, and last year, they brought out San Andreas at WonderCon. Now, we're talking about Lionsgate instead of WB for Deepwater Horizon – but it just might have enough going for it to make sense to bring to the convention, even if it's just for autograph signings at the Lionsgate booth (a strategy which has happened a lot at the Lionsgate booth the last few years). After all, the film stars Mark Wahlberg, Kurt Russell, John Malkovich, Dylan O'Brien, and Gina Rodriguez – and surely at least one of those names gets you excited. Lionsgate has to know that.
23. The Divergent Series: Ascendant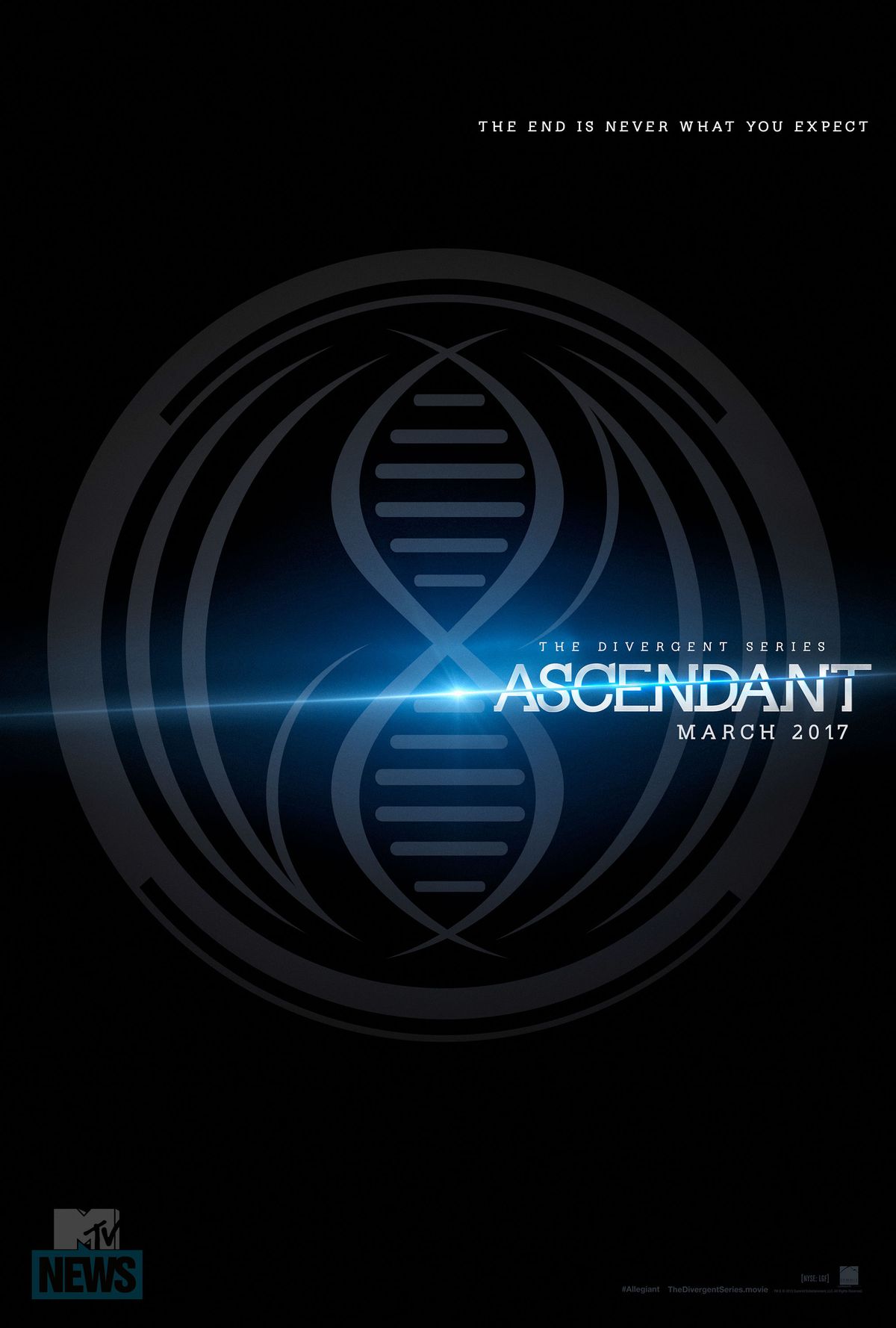 Release Date: March 24, 2017
Although Lionsgate brought the first Divergent film to San Diego Comic-Con back in 2013, they haven't taken to the Hall H stage since (though they have been represented by autograph signings and other assorted ways over the last few years). For the final film, The Divergent Series: Ascendant, could we get a send-off the way that we get one for The Hunger Games last year? We'd circle this one was "possible, but unlikely". Divergent is nowhere near as popular or beloved as The Hunger Games, and it definitely doesn't have the same box office cache – so it's possible Lionsgate feels they could eek some goodwill out of a Hall H stopover, but again, unlikely. We think you're more likely to get a free poster at the booth.
24. The Mummy
Release Date: June 9, 2017
We'll be honest: We don't think Universal Pictures will be at the convention this year. The Jurassic World sequel is just too far down the pipeline, and beyond The Great Wall (which Universal is only distributing, and Legendary produced), there's just not much else beyond The Mummy that they could really bring to the con. Now, could Universal show up anyway? Could they only bring The Mummy reboot? Sure. And if they do decide to go that route, the film's cast – which includes Tom Cruise, Jake Johnson, and Russell Crowe – could be enough to get audiences pumped for the rebooted franchise. But we're not holding our breath, especially as they only started filming in April.
25. Walt Disney Studios Films – Pete's Dragon, Moana, Beauty and the Beast, Pirates of the Caribbean: Dead Men Tell No Tales, etc.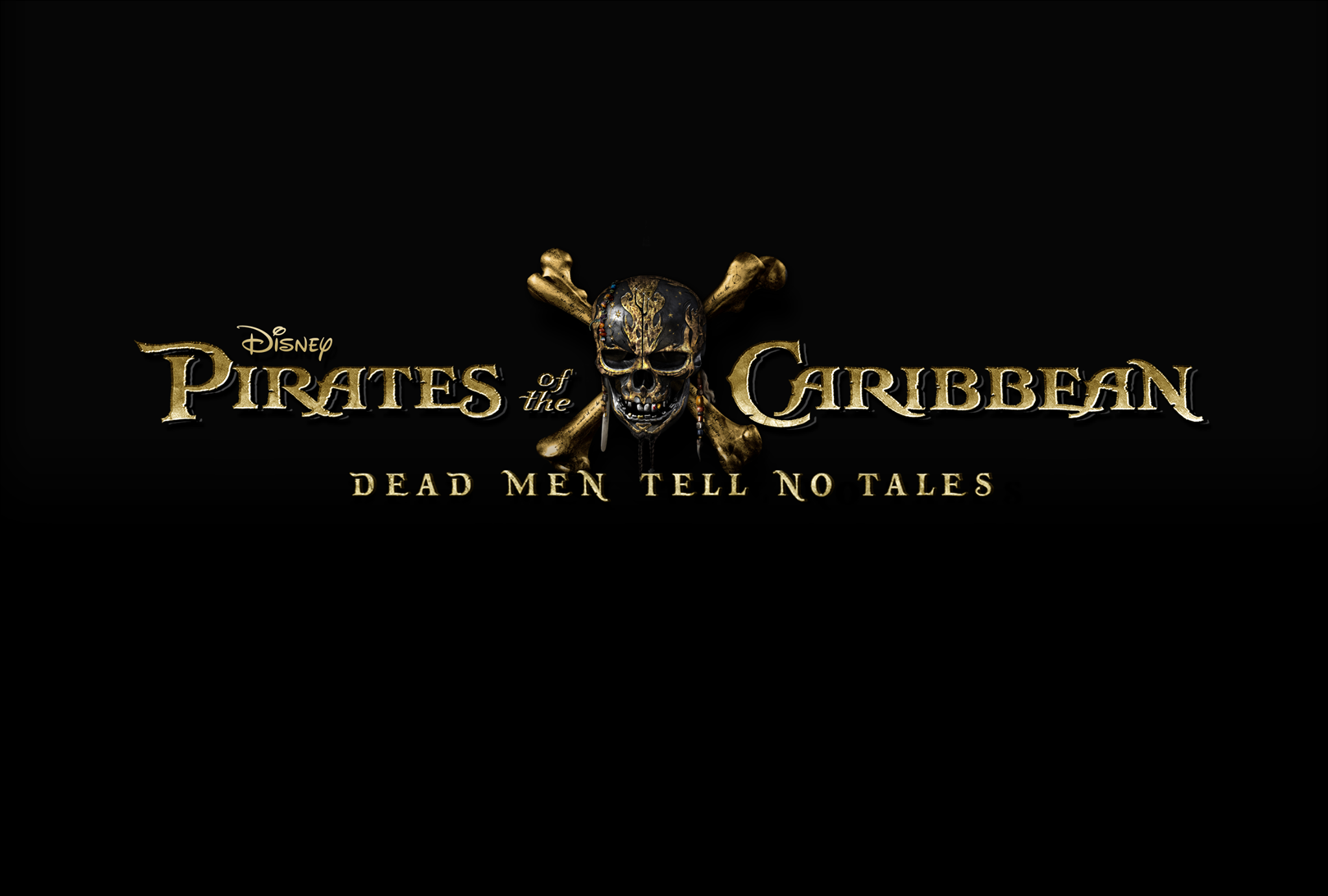 It's not happening. It's just not. Walt Disney Studios hasn't attending the convention since 2012, and they're not likely to return any time soon. You can expect an Art of Zootopia panel in a smaller room (which we'd like to add is definitely worth checking out), but that's all you're going to get. Nothing to see here, kids.
What movies are you hoping to see at San Diego Comic-Con 2016? Let us know in the comments.