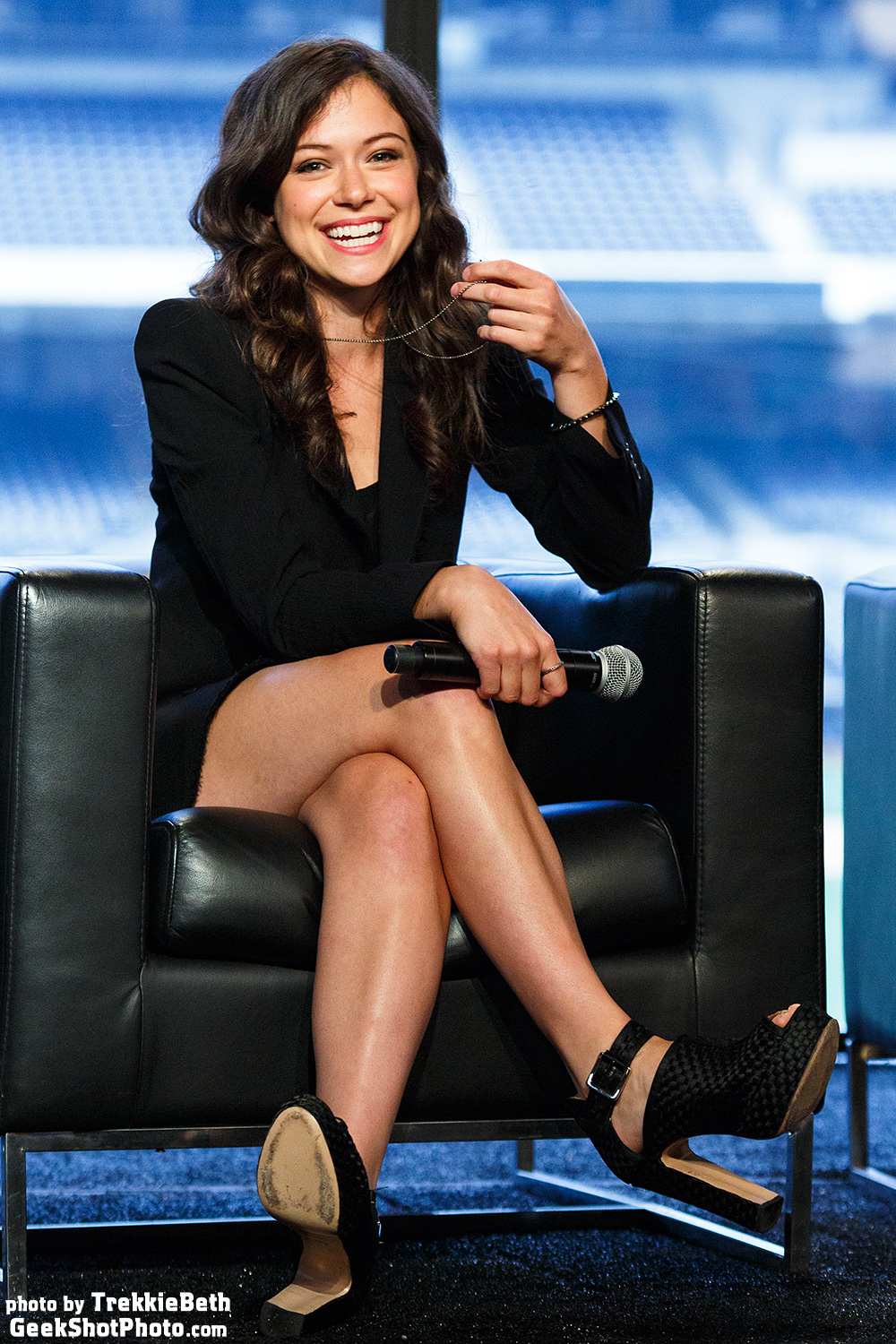 Clone Club is now in session – for the final time.
BBC America announced today that they're returning to San Diego Comic-Con for a farewell panel for Orphan Black on Friday, July 22 at 4:30PM in Room 6BCF, along with stars Tatiana Maslany, Jordan Gavaris, Kristian Bruun, and co-creators John Fawcett and Graeme Manson.
They'll also be bringing along Dirk Gently's Holistic Detective Agency, which premieres on October 22. You'll find the cast – which includes Elijah Wood, Samuel Barnett, Hannah Marks, Jade Eshete, and lead writer Max Landis and showrunner Robert Cooper – on Saturday, July 23 at 4PM in Room 6BCF.
What these announcements also mean is that it appears that Doctor Who won't be at the convention this year. [UPDATE] The official Orphan Black Twitter account has now confirmed there won't be an offsite this year.
Here's the full panel announcements:
ORPHAN BLACK PANEL
Friday, July 22
4:30pm
Room # 6BCF
BBC AMERICA's award-winning original series Orphan Black returns for its fourth and final San Diego Comic-Con panel. Emmy® and Golden Globe® nominee Tatiana Maslany (Sarah and the Leda clones), Jordan Gavaris (Felix), Kristian Bruun (Donnie), Kevin Hanchard (Art), as well as co-creators John Fawcett and Graeme Manson, will be joined by this year's moderator Comedy Bang! Bang! host Scott Aukerman. They'll look back at the entire series and offer clues to what's next for the Clone Club. @OrphanBlack #OrphanBlack
DIRK GENTLY'S HOLISTIC DETECTIVE AGENCY PANEL
Saturday, July 23
4:00pm
Room # 6BCF
Join stars Elijah Wood (Wilfred), Samuel Barnett (Penny Dreadful), Hannah Marks (The Amazing Spiderman), Jade Eshete (Dead Beat), lead writer and executive producer Max Landis (Chronicle, American Ultra) and showrunner Robert Cooper (Stargate Atlantis, Stargate Universe) for a first look at BBC AMERICA's Dirk Gently's Holistic Detective Agency, a new original series from the producers of The Walking Dead, premiering October 22.
Will you be stopping by to bid farewell to your favorite clones? Let us know in the comments.