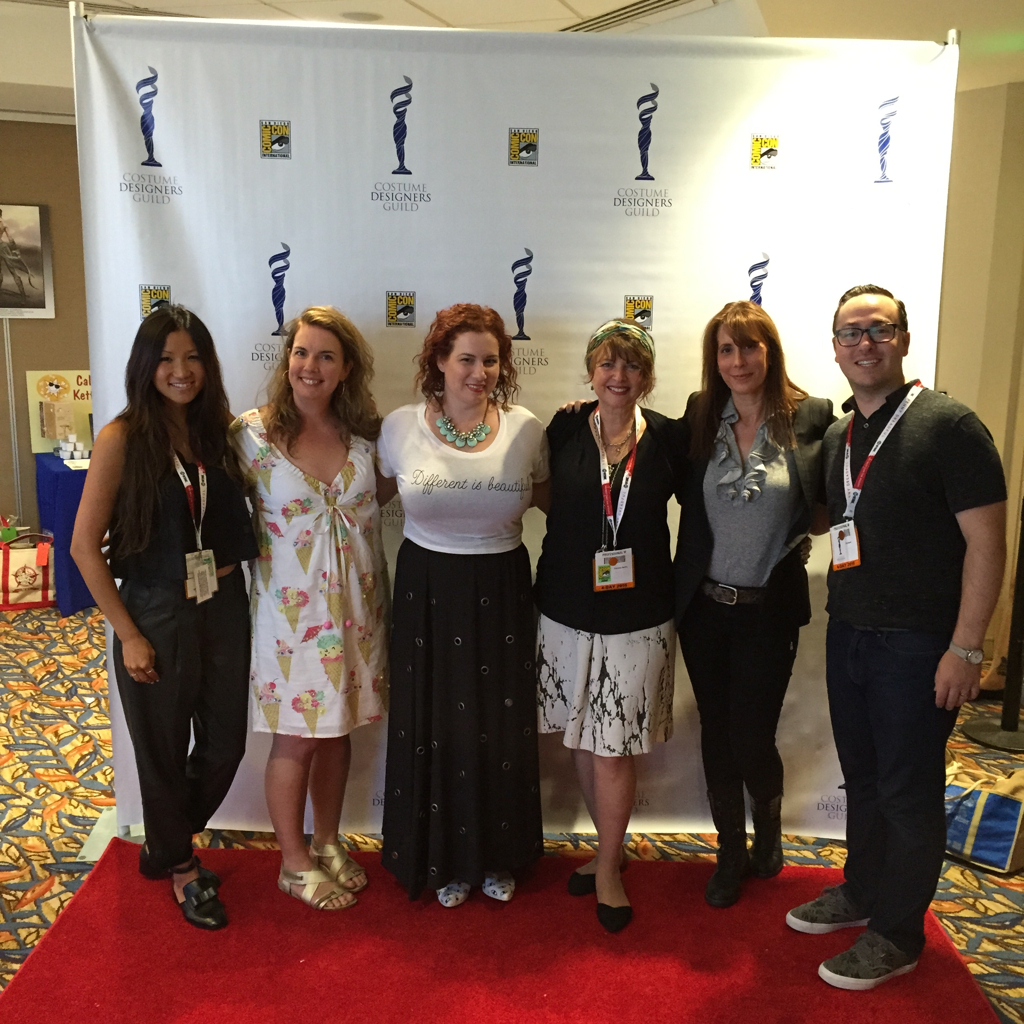 Our friend Joe Kucharski, the Editor of Tyranny of Style (which you should check out), has all of the details on the return of The Costume Designers Guild at San Diego Comic-Con this.
Attendees will be able to get a behind the scenes look at costume design from the experts, including designers for Star Trek: Beyond, Outlander, Marvel's Agents of S.H.I.E.L.D., Marvel's Agent Carter, Sueprgirl, The Strain, and many more.
You can also catch our friend Joe Kucharski moderating the Saturday panel. There's no word yet on times or rooms.
Also returning this year is the fan-favorite Hall Costume Awards, where guild members will hand out prizes for their favorite costumes that they see in the halls of the exhibit floor. Want to win? Maybe hang around their panels on Friday or Saturday.
Here's a look at the Costume Designers Guild Comic-Con panels for this year:
Friday, July 22, 2016
Ice Age to Space Age Costumes: Designing for Film 
The Costume Designers Guild Local 892 members discuss designing costumes for films from Solutrean to Star Trek: Beyond our panelists worked with the directors to create the world of the films. Panelists include Ruth E. Carter (Chi-Raq), Sanja Hays (Star Trek: Beyond), and Shawna Trpcic (The Cabin in the Woods). The panelists are happy to answer audience questions about the process of filming today and how they work with the Directors to create the looks. Christopher Lawrence (The Space Between Us) joins us to moderate this panel.
Saturday, July 23, 2016
Dressing the Characters: The designers behind the costumes
The Costume Designers Guild Local 892 is thrilled to bring the designers of some of our favorite television characters to Comic Con. Terry Dresbach (Outlander), Ann Foley (Agents of Shield), Giovanna Melton (Agent Carter), Kiersten Ronning (Supergirl) and Luis Sequeira (Strain) will discuss the process of designing costumes for television characters no matter what world the characters live in. The panel will be moderated by Joe Kucharski Editor of TyrannyOfStyle.com.