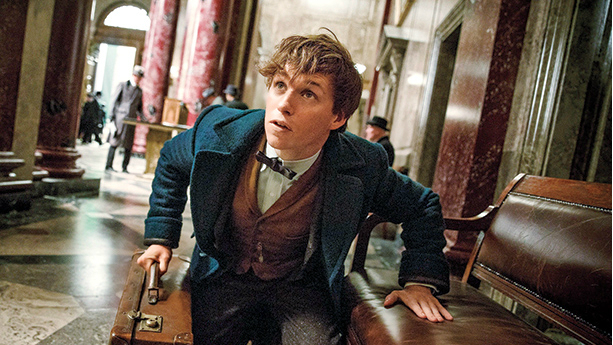 The good news just keeps coming today.
David Yates, director of the upcoming Harry Potter world film Fantastic Beasts and Where to Find Them, just revealed that they'll be bringing the film to San Diego Comic-Con next month.
In a recent interview with tribute.ca, Yates said, "It's very exciting and I'm editing it at the moment and it's coming together really well. We're going to take a few clips to Comic-Con very shortly and we're working on the second one as well."
So attendees can look forward to footage – and likely cast members as well. The upcoming film releases on November 18, 2016, and stars Eddie Redmayne, Katherine Waterston, Dan Fogler, Colin Farrell, Samantha Morton, Ezra Miller, and Ron Perlman – so expect good things. Or maybe they'll pull a Deathly Hallows, when Tom Felton showed up in 2010 to preview some footage and then disappeared again – but we think it will get more fanfare than that.
The WB Hall H presentation this year is already looking packed, with confirmed appearances for Suicide Squad, Kong: Skull Island, and The LEGO Movie.