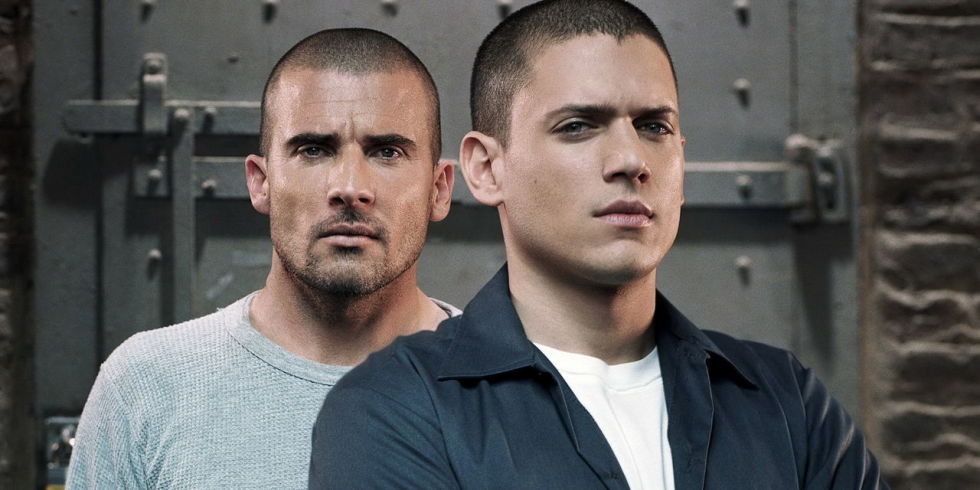 [UPDATE] We've confirmed with FOX and FX that American Horror Story won't be at the convention this year. Look for FX's full panel schedule soon.
[PREVIOUS] Although 20th Century Fox's movie division may not be hitting up Hall H, that doesn't mean that Fox is sitting out in its entirety – as evidenced by the 13 panels that they just announced.
Returning favorites like American Dad!, Bob's Burgers, Family Guy, The Last Man on Earth, Salem, Scream Queens, and The Simpsons are all back this year – as well as a farewell panel for Bones (with stars Emily Deschanel and David Boreanaz both in attendance). While some series like Gotham and Lucifer weren't mentioned – it's Warner Bros. who brings those series, so those may show up on their own panel announcement. Other omissions, like Sleepy Hollow, are unlikely to show up elsewhere.
They're also bringing along several new series, including the Geena Davis-starring The Exorcist, Prison Break (back this year from the dead), the upcoming live musical special The Rocky Horror Picture Show, and the animated/live-action mash-up Son of Zorn, as well as 24: Legacy.
Here's a look at this year's panels:
Thursday
"The Rocky Horror Picture Show" (8:15PM, Room 6DE)
Let's do the Time Warp Again! Executive-produced by Lou Adler, Gail Berman and Kenny Ortega, "The Rocky Horror Picture Show" is an all-new star-studded reimagining of the cult classic — which is celebrating 40 years of theatrical distribution, longer than any other film in history — for broadcast television. Sweethearts Janet (Victoria Justice) and Brad (Ryan McCartan), stumble upon Dr. Frank-N-Furter's (Laverne Cox) bizarre abode. Frank-N-Furter, a sexually ambiguous, flirtatious alien mad-scientist – with the help of his faithful servants Riff Raff (Reeve Carney) and Magenta (Christina Milian) – is holding an annual, Transylvanian science convention to showcase the birth of "Rocky Horror" (Staz Nair) – a fit, attractive man created solely to fulfill Frank's desires. Join cast and producers for an exclusive first-look of the two-hour event premiering this fall on Fox.
Friday
"Bones" (11:15AM, Ballroom 20)
Come bid farewell to "Bones!" It's the final Comic-Con Q & A for fan favorites Emily Deschanel, David Boreanaz, TJ Thyne, Michaela Conlin, Tamara Taylor and John Boyd, as well as executive producers Jonathan Collier and Michael Peterson as they begin production on the twelfth and last season of Fox's long running comedic procedural beloved by millions of fans around the world.
"Bob's Burgers" (4PM, Indigo Ballroom)
Creator and executive producer Loren Bouchard, executive producer Jim Dauterive and the hilarious cast including H. Jon Benjamin, Dan Mintz, Eugene Mirman, John Roberts, Kristen Schaal and Larry Murphy bring their Emmy Award-winning animated Fox series "Bob's Burgers" back to San Diego for another unforgettable panel you won't want to miss! The cast and creative team behind one of America's most beloved TV families will have you howling with laughter with never-before-seen footage followed by a Q&A panel discussion.
"Salem" (4:45PM, Room 6A)
Continuing its bloody, sexy and fantastical reimagining of Colonial America, join the star-studded cast and producers for an extended sneak peek at the upcoming third season. Shane West (Nikita, The League of Extraordinary Gentlemen), Janet Montgomery, Seth Gabel, Iddo Goldberg and Elise Eberly along with executive producers Brannon Braga (Star Trek) and Adam Simon, will unveil intriguing footage from the supernatural witchy series, from WGN America and Fox 21 Television Studios. Moderated discussion will be followed by an audience Q&A.
"The Exorcist" (6PM, Room 6A)
See a special preview screening of the full first episode with stars Alfonso Herrera ("Sense8," "The Chosen"), Ben Daniels ("Flesh and Bone," "House of Cards") and Academy Award and Golden Globe winner Geena Davis ("Commander in Chief," "Beetlejuice") and writer/producer Jeremy Slater ("Fantastic Four")! Widely regarded as the greatest horror movie ever made, Academy Award-nominated "The Exorcist" terrified audiences around the world. Now, more than four decades later, "The Exorcist" returns as a contemporary psychological TV thriller on Fox this fall, following the story of two very different priests tackling one family's case of terrifying demonic possession.
"Scream Queens" (6:45PM, Ballroom 20)
It's the return of the Chanels! From award-winning executive producers Ryan Murphy, Brad Falchuk and Ian Brennan, Season Two of "Scream Queens" graduates from the college campus and into an abandoned hospital purchased by Dean Munch (Jamie Lee Curtis). Set two years later, the Chanels (Emma Roberts, Billie Lourd and Abigail Breslin), Hester (Lea Michele) and Zayday (Keke Palmer) are now hospital employees as they embark on another terrifyingly funny murder mystery full of the most fascinating and bizarre medical cases ever diagnosed. Join Jamie Lee Curtis, Emma Roberts, Lea Michele and more for a Season 1 tell-all and exclusive details of the new season premiering this fall on Fox.
Saturday
"The Simpsons" (12pm, Ballroom 20)
Heading into its 600th episode Fox's "The Simpsons" was around when Comic Con was still about comics. Join creator Matt Groening, executive producers Al Jean and Matt Selman, supervising director Mike B. Anderson, Oscar nominated director of The Simpsons Movie David Silverman and voice of Bart Simpson, Nancy Cartwright for juicy tidbits on the 28th season and beyond!
"Family Guy" (1PM, Ballroom 20)
Join the cast (Alex Borstein, Mike Henry) and executive producers (Rich Appel, Alec Sulkin, Steve Callaghan) for a special preview of next season's hilarity and hi-jinx from Fox's hit animated comedy.
American Dad! (1:45PM, Ballroom 20)
Join cast Scott Grimes, Dee Bradley Baker, Rachael MacFarlane, Wendy Schaal and executive producers Matt Weitzman and Brian Boyle fresh off their epic 200th episode on TBS! See a sneak preview of the new season and enjoy a live table read from our favorite All-American family.
"Son of Zorn" (5PM, Indigo Ballroom)
Be one of the first to see Fox's highly anticipated new hybrid live-action/animated family comedy, "Son of Zorn." Featuring the voice of Jason Sudeikis, the series follows an animated warrior from a faraway island in the Pacific Ocean, who returns to Orange County to win back his live-action ex-wife and teenage son. The talented cast and crew including Cheryl Hines, Tim Meadows, Johnny Pemberton, executive producer Sally Bradford McKenna and executive producer/director Eric Appel will entertain as they discuss this ground-breaking series coming to Fox this fall.
"The Last Man on Earth" (6PM, Indigo Ballroom)
You won't want to miss the stars from Fox's Emmy-nominated hit comedy "The Last Man on Earth," Will Forte, Kristen Schaal, January Jones, Mel Rodriguez, Mary Steenburgen and Cleopatra Coleman as they discuss the evolution and surprising twist and turns from the first two shocking seasons as well as tease the upcoming third season
Sunday
12:30 pm Fox's Action Showcase: Prison Break and 24: Legacy (12:30PM, Hall H)
For 24: The legacy continues with Corey Hawkins("Straight Outta Compton"), Miranda Otto ("Homeland," "Lord of the Rings") and Jimmy Smits ("Sons of Anarchy," "Star Wars: Episodes II&III") who join the creators/producers of the original 24 – Howard Gordon, Manny Coto and Evan Katz – for a special fan presentation of the highly anticipated new series.
For Prison Break: Wentworth Miller, Dominic Purcell, Sarah Wayne Callies, Robert Knepper, and producer Vaun Wilmott greet fans fresh out of production to share their behind-the-scenes experiences from set and show a special sneak peek of all new footage!
Which panel are you most excited for? Let us know in the comments.