San Diego Comic-Con is just around the corner (we're currently just 40 days away!) — and there's no clearer sign of that fact than when the annual SDCC banners start going up around the Gaslamp and San Diego.
Disney has sponsored the banners for the last several years – promoting such properties as Guardians of the Galaxy, Big Hero 6, TRON: Legacy, Wreck It Ralph, and more. And this year is no different, as Mark Wilson was able to snap the first photo this morning of this year's banner design: Doctor Strange.
@SD_Comic_Con Some street banners are up! pic.twitter.com/dlhmNC4Vt9

— Mark Wilson (@CrustySeaDog) June 10, 2016
Our friend Pat Loika (who you can find on Twitter and Instagram) was then able to go into the Gaslamp this morning to capture some additional photos of the banner, which looks awesome: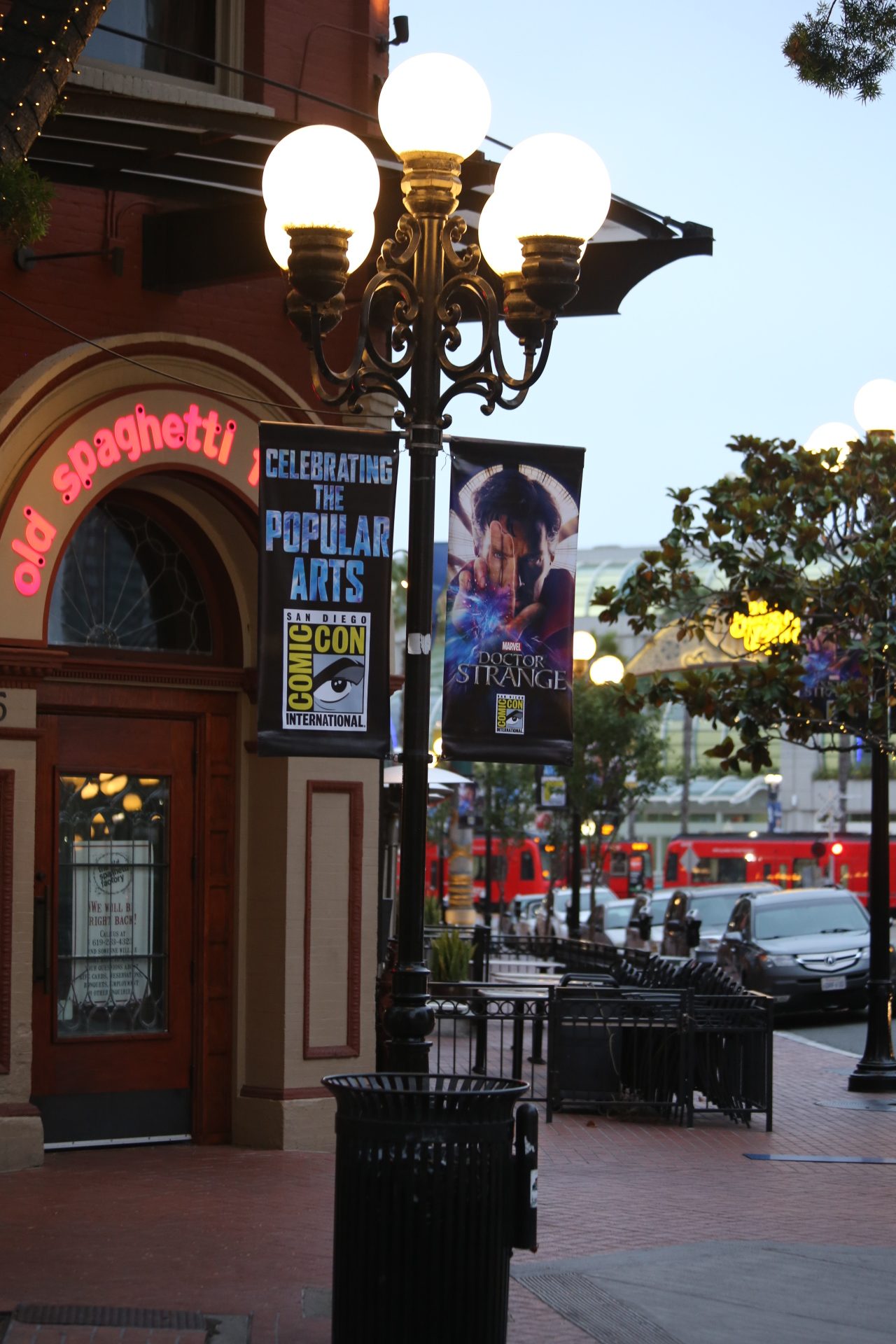 Most of Disney's banners have signified some kind of presence at the convention as well, whether that's through a panel or autograph signings — though last year's Ant Man designs were the exception to that rule, in a year where Marvel skipped Hall H completely. Guardians of the Galaxy Vol. 2 director James Gunn did tease a possible appearance this year though — and if Marvel does return, they'd almost certainly bring Doctor Strange along. The film is the next in the MCU line-up and premieres on November 4, 2016, meaning Marvel would have plenty of finished footage to show off.
Historically, we've also gotten at least two banner designs — though again, Ant Man was the exception to that rule as well. Could we still see a Star Wars banner up in the Gaslamp somewhere? Or Guardians? Time will tell.
[Editor's Note: Thanks so much to Mark Wilson for the heads up!]
Does the first sighting of Comic-Con banners get you excited for SDCC next month? Let us know in the comments.