The San Diego trolleys have been getting all wrapped up in San Diego Comic-Con the past few weeks — with wraps already spotted for Son of Zorn, The Exorcist, and Marvel's Agents of S.H.I.E.L.D.
Our own Evic Oropilla has our first look as this year's Conan trolley wraps though, which once again feature the TV host in his Funko-ified form.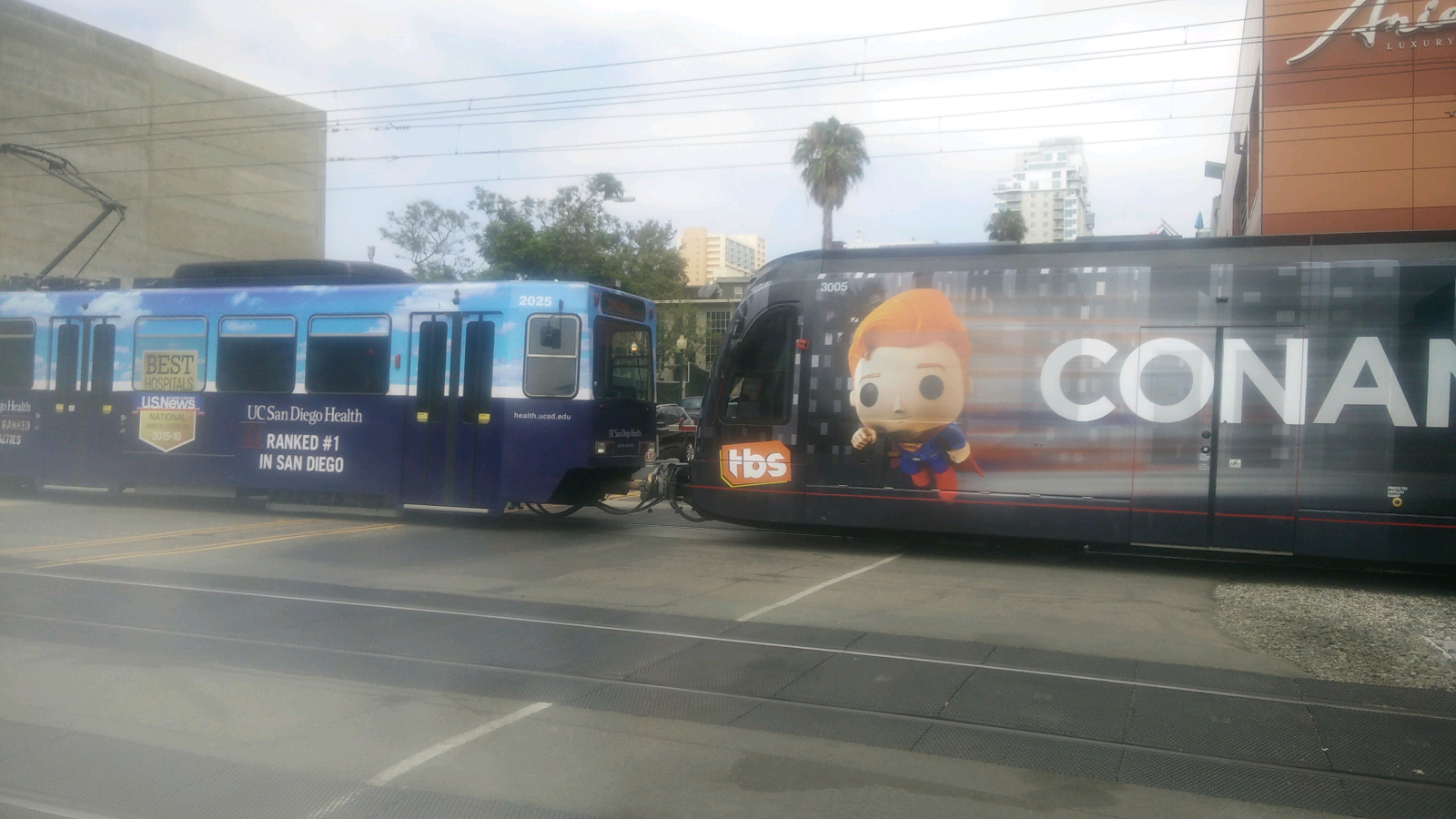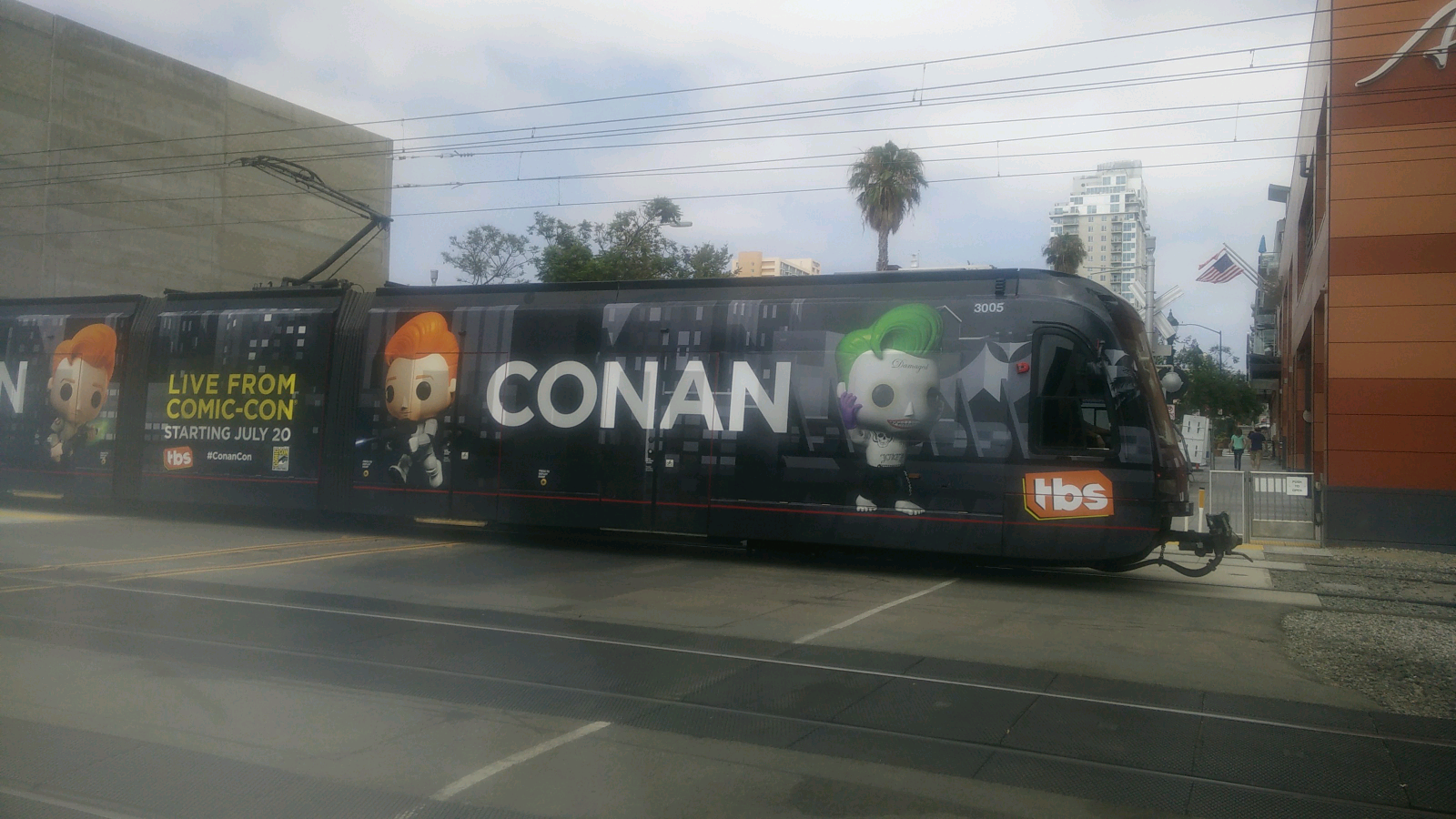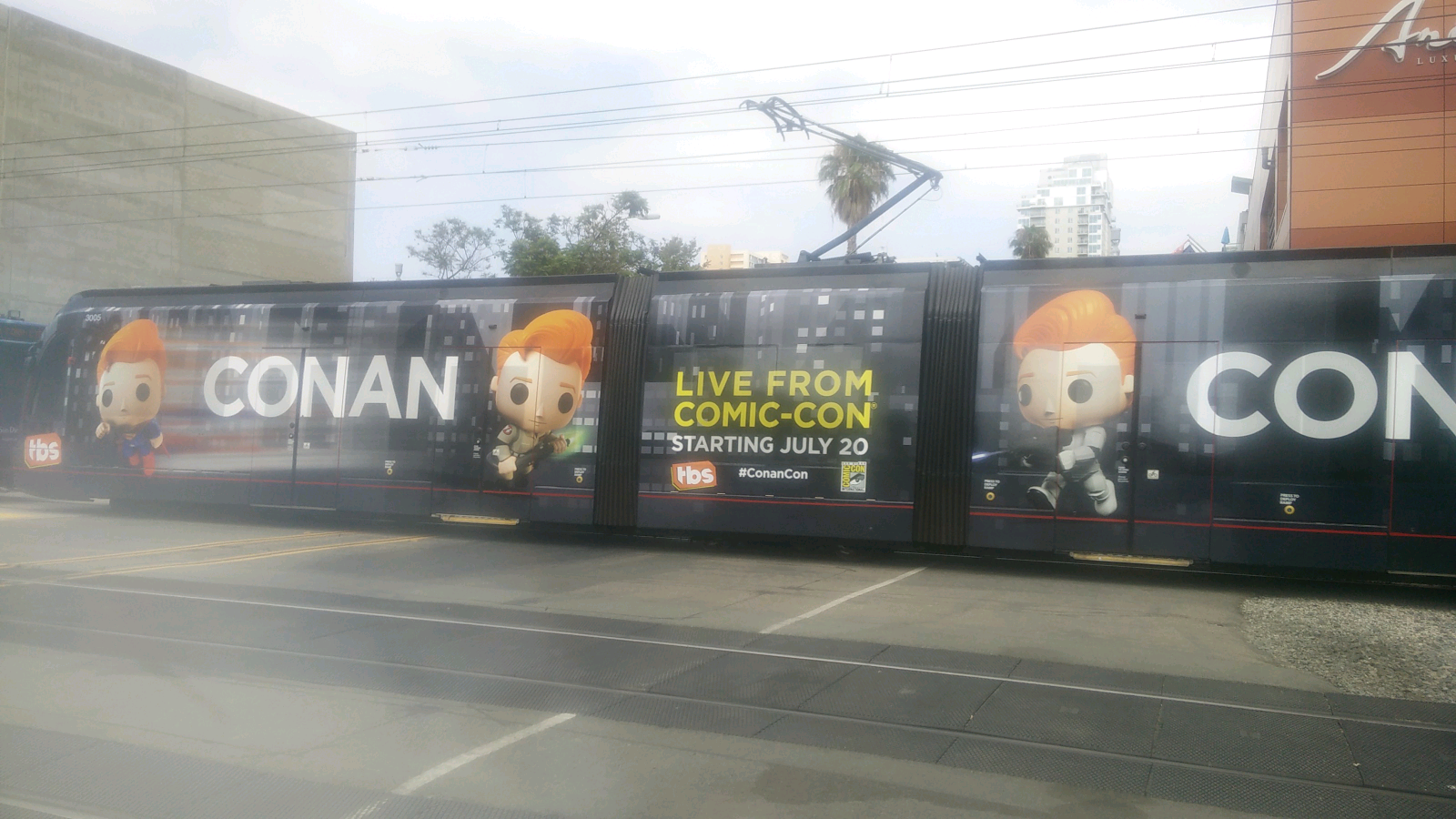 Attendees heading to the San Diego Comic-Con Conan tapings, happening Wednesday July 20 – Saturday July 23, will receive a free Funko of Conan in variants of either Superman, Stormtrooper, Ghosbuster, or Suicide Squad Joker. The Funko Pop! figures will also be available somewhere at the convention, but exact word on how that distribution will work hasn't been announced yet.
There will also be another Conan wrap on the Marriott hotel next month.