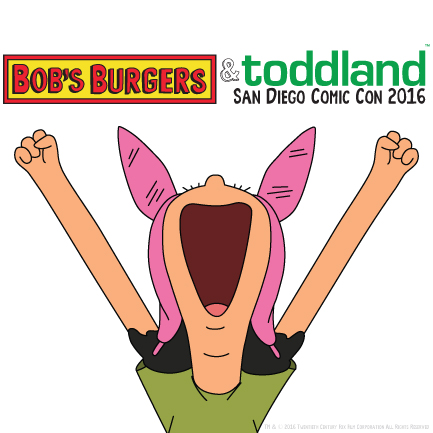 As we announced a few weeks ago, our friends at toddland are teaming up with Bob's Burgers for San Diego Comic-Con 2016, and we've got the exclusive reveal of their San Diego Comic-Con exclusives, now on sale!
You can purchase wave one of your toddland exclusives right now, then pick them up at Booth #4537 (by Warner Bros.) during the con at any time between Preview Night – Sunday, without having to worry about what you want not being in stock anymore (but order soon, as the items may be taken offline at any time!). Anything not picked up by Sunday at the end of the day cannot be refunded or shipped – so these are true SDCC 2016 exclusives, and the only way to get them is by attending the con. If a friend is picking up your order(s), write their name/info in the notes section of your order.
Plus, picking up at the con gives you plenty of time to admire toddland's booth this year, which will be set up as the title restaurant from Bob's Burgers.
toddland is offering over 20 exclusives at this year's convention (though some are very limited to 100 pieces or less), so there's plenty more still to be announced in Wave 2 (including shoes, a light-up plush, and what toddland described to us as "probably our favorite most perfect wallet we've ever made"). Excited yet?
Here's a look at Wave 1:
Louise Bunny Ears Fleece ($64): This awesome hoodie is very limited, and once it's gone, it's gone – so make sure you grab yours now. Not only does it feature Louise's iconic bunny ears, but the interior also features screenprints of kuchi kopi and ketchup and mustard bottles.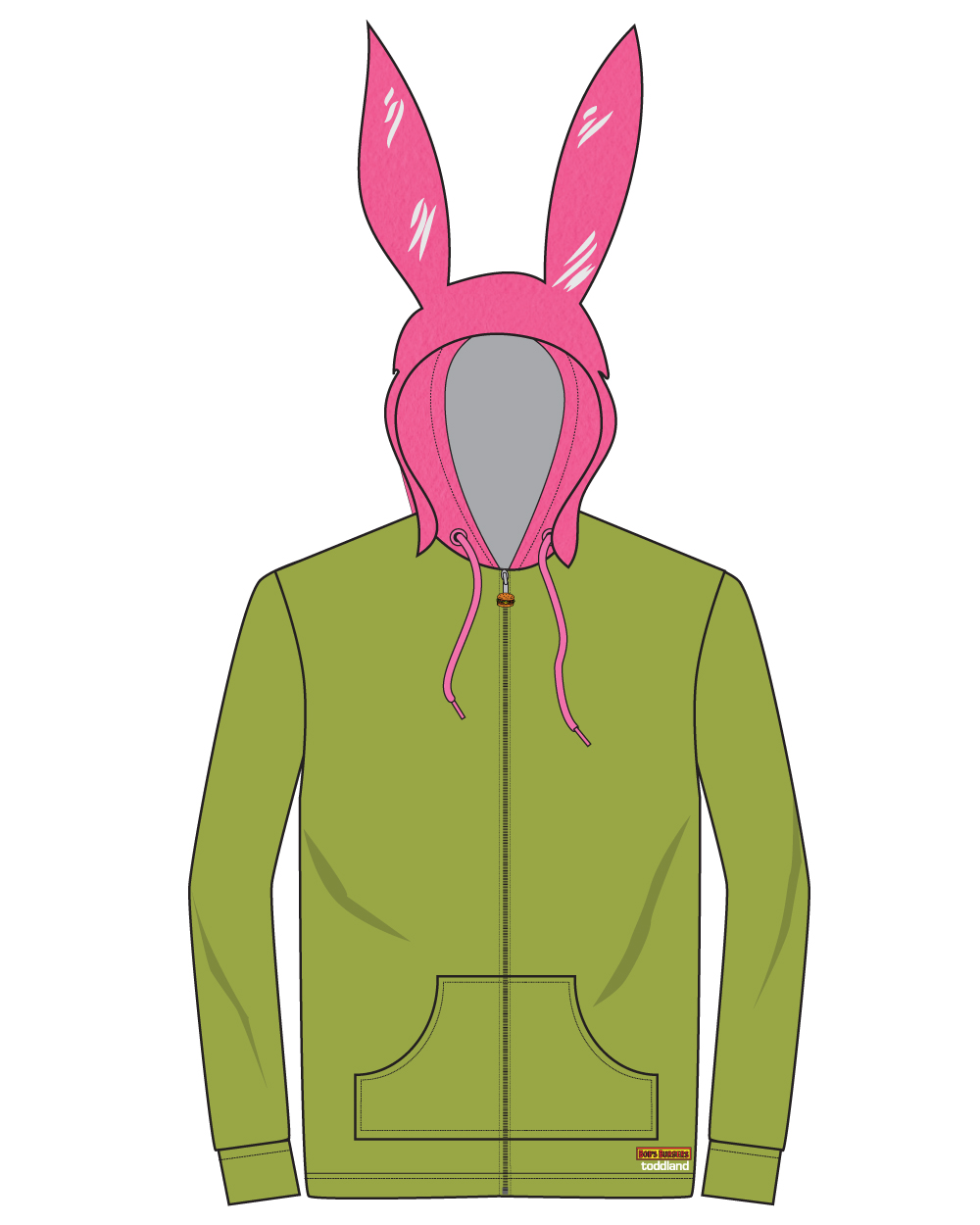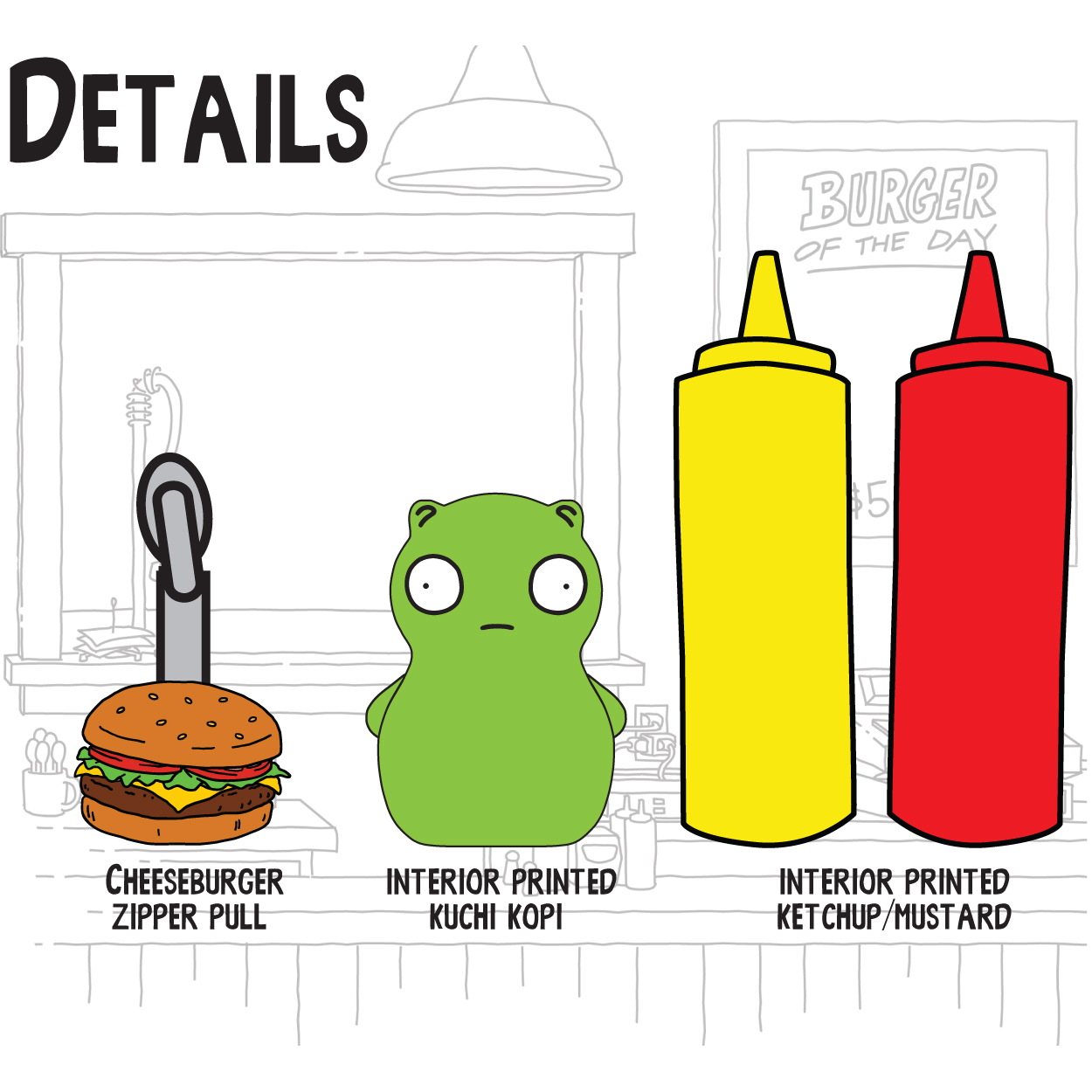 Equestra-Con T-Shirt ($28): Available in purple and/or dark gray, you can show your love for all things EquestraCon with this awesome shirt. Equesticles unite! Bronconius is gonna be so jelly.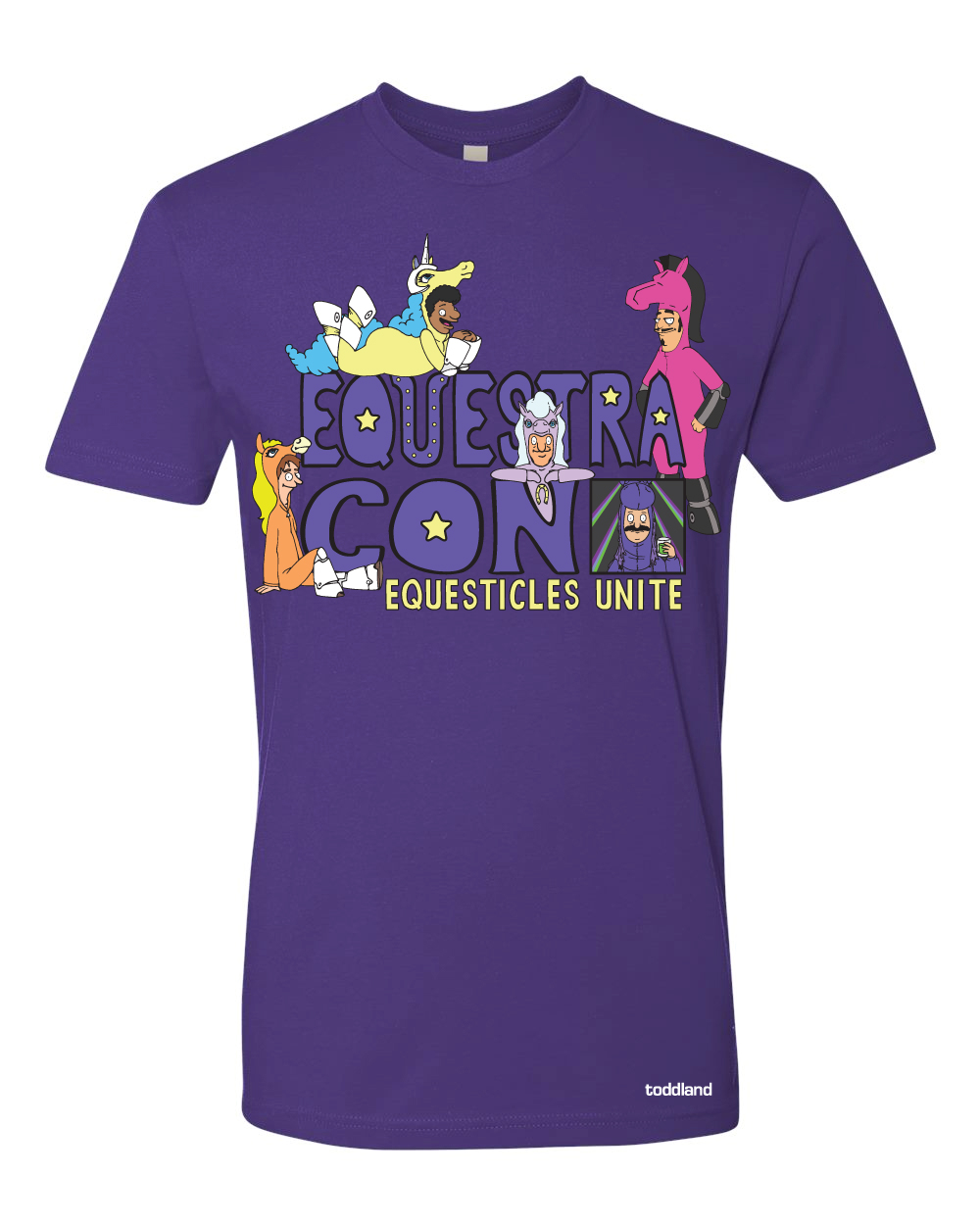 Restaurant Camp T-Shirt ($28): Available in blue, brown, or green.  Because not all of us got to go to horse camp.
Gayle of Thrones T-Shirt ($28): Relive the iconic season 5 episode – and mash-up of two of your favorite things – through this Gayle of Thrones t-shirt.  Cat Dragons for the win!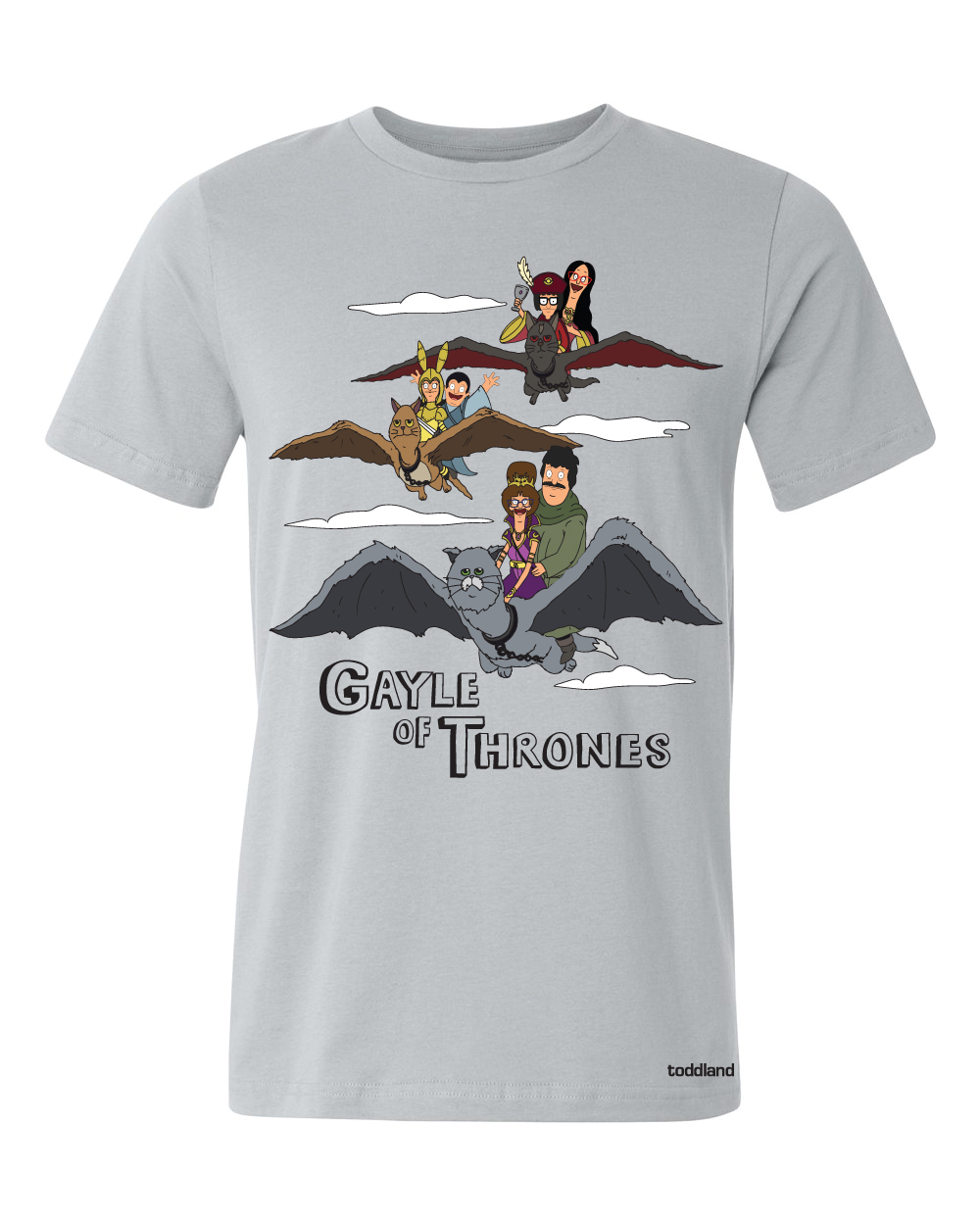 San Diego Comic-Con Queso Burger of the Day T-Shirt ($28): It's the Bob's Burgers Burger of the Day – the San Diego Comic-Con Queso Burger! The shirt boasts the restaurant logo on the front, and the special SDCC burger sign on the back just for Comic-Con!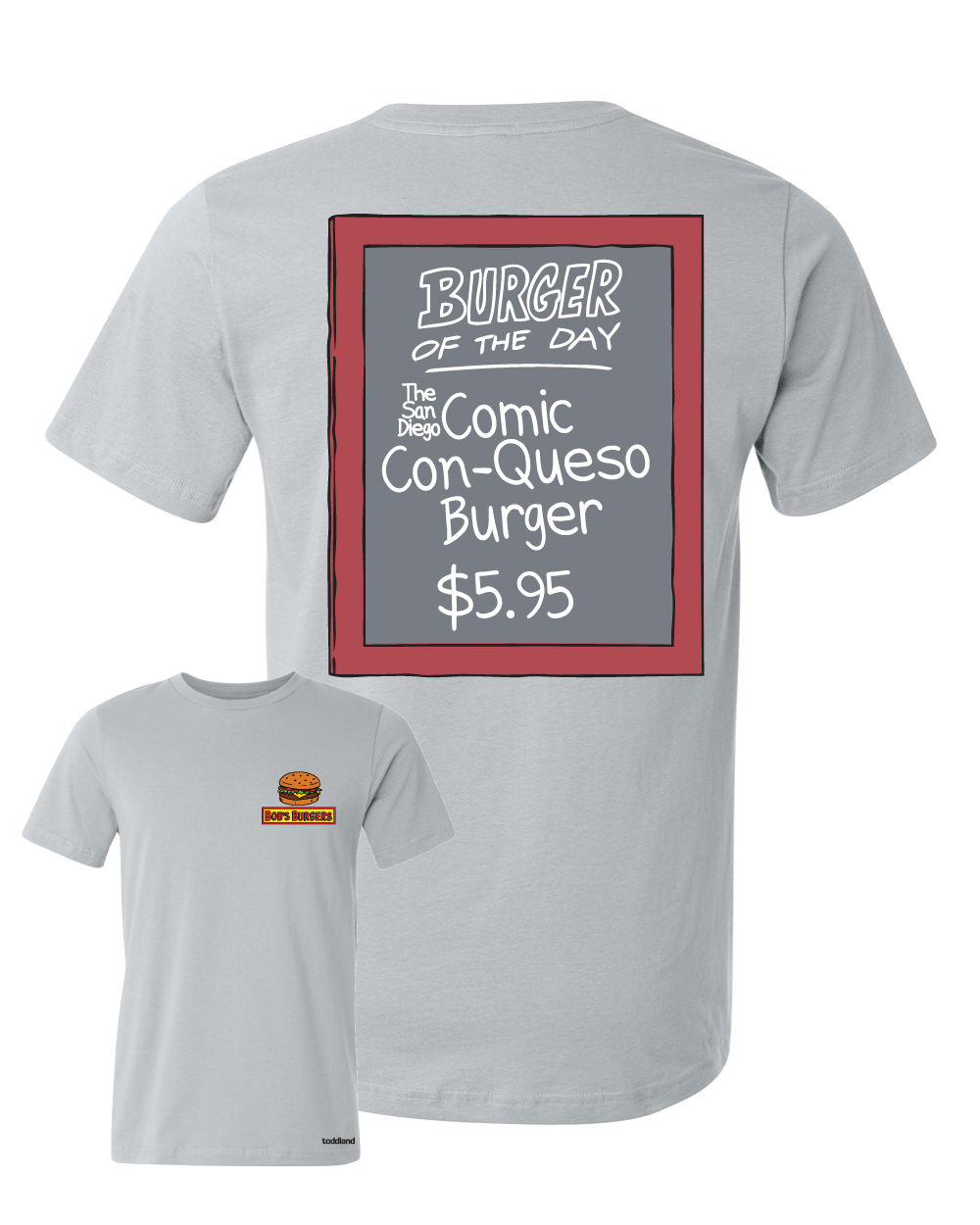 Pre-order your San Diego Comic-Con 2016 exclusives now on toddland's site.
Which item can you not live without? Let us know in the comments.