It's already June, which means July will be here before you know it! You can check out our What To Expect in June article to help guide you through what is normally a very busy month.
In the mean time, you can check out news from NECA regarding new merchandise, a look at what Schulz Studio has in store for you at SDCC, a couple book and comic book debuts, a new Troma film, and much more!
Here's a look at the news you might have missed:
NECA has already announced one of the most popular exclusives for SDCC this year but they'll also be showing off some new, non-exclusive merchandise as well. According to a tweet, they'll be bringing some new Marvel and DC merchandise to SDCC.
new Marvel and DC at SDCC, no new HALO at this time https://t.co/F7OQsZTSR7

— NECA (@NECA_TOYS) May 27, 2016
Brace yourselves, panel confirmations are coming in by the dozen and the latest is by longtime-SDCC veteran and Troma co-founder Lloyd Kaufman. A recent tweet of Lloyd's confirms that a Troma panel will be happening at SDCC with footage from a new film.
Yayayaya! Troma has a panel this year,too.Will show some footage from new movie

— Lloyd Kaufman (@lloydkaufman) May 27, 2016
All around media creator Scott Campbell recently responded to a tweet that he will indeed be at SDCC. You can find Scott and presumably a lot of his work at Booth #2643 this year.
I will be at sdcc all days! Booth 2643. I will be talking to all of you more about it soon. I swear to it. https://t.co/Nep3xc6xG0

— Scott C. (@scottlava) May 26, 2016
the US premier of One Under the Sun will be at San Diego Comic Con this Year, keep an eye out! Congrats on your VO dream btw!

— Steven El Ray Parker (@Steveneparkerjr) May 26, 2016
Sneak peek at a Schulz Studio comic-con exclusive. Stop by the @Snoopy booth! #peanuts #SDCC #comics #snoopy pic.twitter.com/SsZ9m3ynFL

— Nomi Kane (@NomiRamone) May 25, 2016
We've known for a while that artist Sean Forney will be at SDCC this year, however, Forney updated everyone with his booth info. According to his latest Instagram post, you'll be able to find Sean at Table AA-15 in Artist Alley.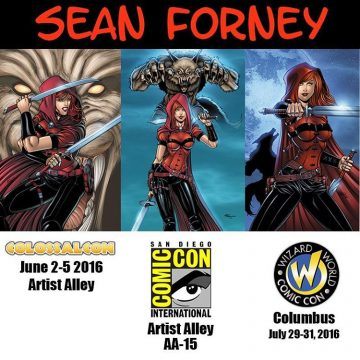 Just finished signing these bookplates for a 500-copies-only HC edition of MARCH: BOOK THREE, which debuts at SDCC. pic.twitter.com/WOc4bL3tZc

— Nate Powell (@Nate_Powell_Art) May 28, 2016
Yes, I'll be at San Diego Comic con this year

— Kevin Conroy (@RealKevinConroy) May 28, 2016
We've gotten our first clue about a Mondo SDCC print this year. Humanoids, the publisher of the bestselling Incal series, revealed last week that Mondo will be bringing a new Moebius inspired print to San Diego Comic-Con attendees, and showed off a sneak peek on Facebook.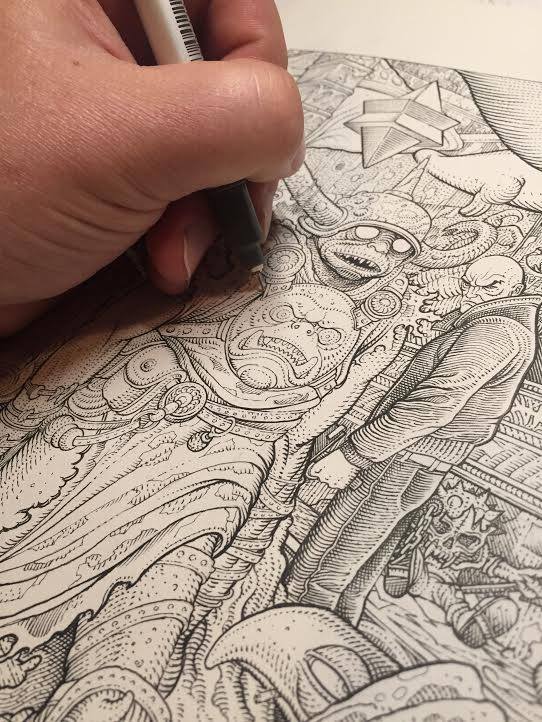 Heidi Tandy revealed on Twitter that the long-running Harry Potter fandom panel will be returning to San Diego Comic-Con this year.
Omg! Can't wait to talk about @HPPlayLDN at the Potter Fandom Panel at #sdcc! https://t.co/zEmAmGwncT

— Heidi Tandy (my tweets are not legal advice) 💫 (@travelingheidi) May 31, 2016
It should come as no surprise that Dark Horse will be holding panels at this year's Comic-Con, though they told a user on Twitter that this year's plans are still being finalized as panels always depend on what talent is available.
Our panels are still being finalized, so we're not sure at the moment. Panels always depend on what talent is available.

— Dark Horse Comics (@DarkHorseComics) May 27, 2016
The Location Managers Guild will also be back again this year with another panel, set for Friday, July 22 from 2PM-3PM. Stop by to hear guild members address the behind-the-scenes work that bridges the gap between imagination and reality during the production of major motion pictures.
Spanky Stokes has revealed that artist Martin Hsu will be doing a plush version of his Black vinyl toy platform for SDCC.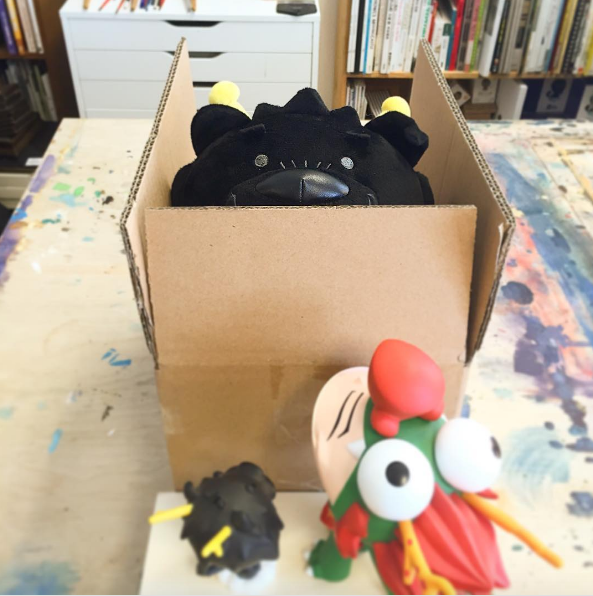 Do you consider yourself an Earper? Want your opinion heard on the Earper fan meetup at SDCC? The organizers behind the unofficial Wynonna Earp fan meetup tweeted out a link that contains a survey and they want to hear from you!
Calling all #Earpers | Interested in our #SDCC Fan Meetup? Please take a min to fill out this survey! #WynonnaEarp https://t.co/EBUIZNhCdS

— Earper Fan MeetUp (@EarperMeetUp) May 19, 2016
The Adventures of Miss Miniver, a new comic book, will be debuting at SDCC. You can pre-order the book now and presumably pick it up at SDCC but the details are not clear just yet. You can find the pre-order information, which includes various packages ranging from $5 to $20, on the official site.
Anything we missed? Let us know in the comments, drop us a line or tweet us at @SD_Comic_Con.