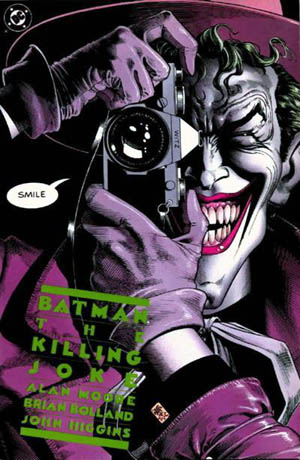 It's still early in January, and we already have the first word on a movie that will be heading to San Diego Comic-Con this summer.
For the past several years, Warner Bros. Home Entertainment has brought their latest DC animated film to screen for Comic-Con goers, and 2016 looks to be no exception – with producer Bruce Timm telling ConTV over the weekend that they'll be premiering Batman: The Killing Joke at SDCC.
The animated film, which is based on the acclaimed1988 graphic novel by Alan Moore and Brian Bolland, follows Moore's take on the origin of Joker.
Although not much is currently known about the production, Collider reported last year that Mark Hamill will be voicing The Joker.
Last year's world premiere of Justice League: Gods & Monsters saw Bruce Timm bring along voice actors Michael C. Hall, Tamara Taylor, C. Thomas Howell, and Paget Brewster – so regardless of whether they can manage to bring along Hamill, it's sure to be an entertaining panel.
The DC Animated premieres typically take place in Ballroom 20, with an encore later in the evening without the cast present at the panel. Stay tuned for more updates.
Here's a look at the full interview with ConTV:
Are you excited to know our first panel for San Diego Comic-Con 2016? Let us know in the comments.